At the start of every year, we like to survey the tech landscape and pick 50 young startups we'll be keeping an extra close eye on in the upcoming year.
The startups we selected were all digital tech companies founded in the past five years. To keep the list fresh, we decided to exclude the big companies that are already on everyone's radars (you didn't need us to tell you to keep an eye out for Uptake, for instance).
Now that we're halfway through the year, it's time to look back and see how the companies we picked are doing. Who received funding? Who announced exciting new partnerships? Who was recognized at the 2016 Moxie Awards? What other big moves are these companies making?
Do keep in mind that six months is a short time — even in the startup world. We'll be watching these companies for a long time yet. But for now, here's what our 50 to watch have been up to.
 
These companies received funding
DRIVIN sped onto the Chicago tech scene last year with $10 million in funding. In May, the used-car analytics startup announced it ha raised another $7.5 million from Columbus Nova Technology Partners and Lightbank, putting it on track for an exciting new stage of growth. 
This year has been an eventful one for Opternative so far. In addition to raising $6 million in February, the company has spent much of the year battling legislation that would prevent it from offering its service in a number of states across the country.
Logistics startup ShipBob raised a $4.6 million round in May to expand its delivery service offerings for small and mid-sized businesses. Hyde Park Venture Partners led the round. 
In addition to raising $3.8 million in March, OfficeLuv brought on former Kapow Sales VP Kimberly Miller as CEO in June. The company also brought in Lauren Polkow, formerly of Grubhub, as its new head of product.
Just weeks after we released our list of 50 startups to watch, gaming startup Infiniscene announced that it had raised $1.8 million for its online streaming platform. The company also launched a beta program this spring, with support for Facebook Live as well as game streaming platforms Twitch and YouTube Gaming, among others.
Six weeks after storming onto the scene in January, Desiree Vargas Wrigley's Pearachute raised a $1.2 million seed round for its online class subscription.
Social marketing analytics startup Earshot received $775,000 in funding in February. The company's Decibel Level scoring system received glowing endorsements from AB InBev and Spotify.
Cliq raised $710,000 in April for its group hang social app. The startup is currently working on the infrastructure for status updates and for offering deals at concerts, bars and restaurants.
Public good startup mRelief was a member of Y Combinator's class of 2016. The company also received a $250,000 grant from the Knight Foundation to expand its eligibility determination service to cover more government assistance programs.
Event photography innovator CloudSpotter raised $230,000 in June.
In June, BallotReady received $150,000 in proof-of-concept capital from the UChicago Innovation Fund after competing in the organization's pitch contest. This spring, the civic startup has been helping primary voters across a number of states, including Illinois, be more informed about their candidates and polling locations.
2016 Moxie Award winners
DRIVIN won the 2016 Moxie Award for Best New Startup. The company's CEO, Kayne Grau, was also nominated for CEO of the Year.
Food waste reduction platform Zero Percent won the Moxie Award for Best Social Impact Startup.
Online vision test startup Opternative was a finalist for Most Disruptive Startup and Startup of the Year.
Office management startup OfficeLuv was a finalist for Best New Startup and Best B2B Startup.
BookedOut was a nominee for Startup of the Year.
Peanut Butter was nominated for Best New Startup, and is working with leading employers in Chicago and beyond to offer student loan repayment as a benefit in 2017. The company also partnered with U.S. Representative Bob Dold to introduce legislation that would offer tax incentives to employers who contribute to employee's student loan repayments.
Speedy food delivery startup Radish was a nominee for Best Consumer Web Startup. In the year following its launch, the company has grown from having a few hundred to 15,000 users.
Wearables startup Rithmio was a nominee for Most Disruptive Startup. In April, the company moved into new offices in MakeOffices' River North location to accommodate team growth. Rithmio also launched its EDGE platform in public beta, and made appearances at SXSW, CES, Techweek Chicago and the Wearable Technologies conference in San Francisco.
These companies have announced new partnerships
Mobile bidding startup Gesture partnered with Salt Lake City nonprofit CharityVision to raise nearly $1 million in an annual black-tie boxing match fundraiser between boxing legend Oscar De La Hoya and Mario Lopez.
Legal tech startup Esquify announced in June it had partnered with TAGLaw, an independent alliance of 155 law firms in 90 countries. Co-founder Scott Stuart said in a statement the partnership would give his company a toehold as it prepares for future international expansion.
Hearken has added the Chicago Tribune to its list of newsrooms who use its audience-driven reporting platform, along with a number of international publications in Sweden and Hungary. The company also took home the "Best Bootstrapped Company" award at the 2016 SXSW Accelerator pitch competition and will be launching a beta of its interactive reporter's notebook feature in September. 
This summer, MeetBall announced a new partnership with Ingenuity Sun Media, a provider of solar-powered digital outdoor advertising. The advertising partnership will increase the hyperlocal navigation app's presence at NASCAR speedways across the country.
Hold music is so 1960s. In May, Rivet Radio launched a new partnership with Genesys to deliver "News On Hold" in place of traditional hold music.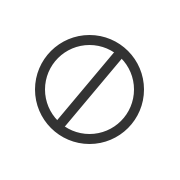 Launched as a restaurant experience reservation service for a small, exclusive collection of Chicago restaurants last summer, Tock has taken off in a big way. Though still exclusive, the platform's selection has expanded to cover over 70 restaurants in locations ranging from Amsterdam and London to New York, San Francisco and Hawaii.
In June, Whittl announced a new partnership with Yelp. The partnership will integrate Whittl's appointment booking platform into merchants' Yelp profiles.
On-demand, small-scale logistics startup Schlep has garnered over 20 new partnerships this year, ranging from antiques dealers to Chicago music festival Pitchfork. The company also launched a native app for its drivers and is in the midst of raising a seed round.
Online underwriting platform Akouba Credit has formed partnerships with legacy banking technology companies D+H/LaserPro and FIS. And in February, banking industry veteran Mike Dillon joined the company as national sales director, bringing a significant boost in customer acquisitions. Prior to joining Akouba, Dillon was director of small business sales and service at BMO Harris Bank.
Other news from our 50 to watch
In July, shoe repair startup Shoe Drop opened a shoe shine stand at 353 N. Clark St. In addition to offering shoe shines and acting as a drop-off location for Shoe Drop's repair service, co-founder Duncan Davis told the Tribune that he hopes the stand will help the brand draw in new customers who might be skeptical of the on-demand concept.
Green Key Technologies appointed former Goldman Sachs Managing Director Paul Christensen as its new CEO in March. Founder and former CEO Anthony Tassone stayed on as the company's chief product officer, overseeing the company's work turning its secure VoIP platform for traders into a browser-based application.
Sponsored social startup Popular Pays launched a visual rebrand this year. The new brand was designed by MNML's Peter Ty, who has also done work for 1871 and Thomson Reuters.
Motion AI launched its AI bot builder in public beta in May, receiving national coverage from VentureBeat.
This May, Pay Your Selfie was featured in the New York Times in a story about how brands are turning to the startup for deeper insights about their customers.
In March, fraud analytics startup Rippleshot's Sonar fraud detection platform was endorsed by the American Banking Association.
Citing uncertainty surrounding legal issues in its industry, fantasy sports startup SportsLock announced in May that it was closing down its service. The company told Crain's it is currently working on the next version of SportsLock.
In June, cannabis real estate startup HerbFront announced the launch of a private fund called HerbFront Capital. HerbFront Capital will use its parent company's platform to identify, buy, and lease out real estate suited for the marijuana industry.
In a LinkedIn Pulse post titled "When it's time to pass the baton...," MUMZY Founder Catherine Merritt announced her intention to take a backseat role at MUMZY. Merritt, who by day is a senior VP at MSLGROUP, said she is currently in dialogue with several parties interested in buying the company.
This winter, amSTATZ was acquired by Texas-based goSTATZ.
Analytics reusage startup KnowledgeHound received national coverage in Inc.
Real-time international money transfer startup Pangea brought on Nishu Thukral as its new CEO and president in March. Thukral had previously been serving as the company's chief operating officer.
Festival dating startup FanMatch is no longer in operation.
These companies are hiring right now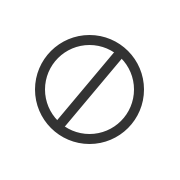 Images via Shutterstock and listed companies.