A longtime hub for advertising agencies, it probably shouldn't be a surprise that Chicago is home to a thriving adtech ecosystem. There's so many of them, in fact, it can sometimes be difficult to keep them all straight. To help you navigate one of Chicago tech's most booming niches, here's a description of what sets some of these companies apart.
ActiveCampaign automates event-driven email marketing campaigns.
Email campaigns perform better when they're tied to customer interactions and life events. But who has time to keep track of those? ActiveCampaign lets businesses set up automated campaigns that engage customers when they log onto the site, celebrate a life event or provide feedback about their services. The content of each campaign can also be tailored to fit a customer's interests or past behaviors.
Affinitiv supplies the automotive industry with the tools to build brand loyalty and increase sales.
Affinitiv's omni-channel marketing solutions allow automakers and car dealers to reach more customers using targeted marketing campaigns. Affinitiv uses data to build profiles on potential car buyers, which helps automakers reach a wider customer base and make more car sales.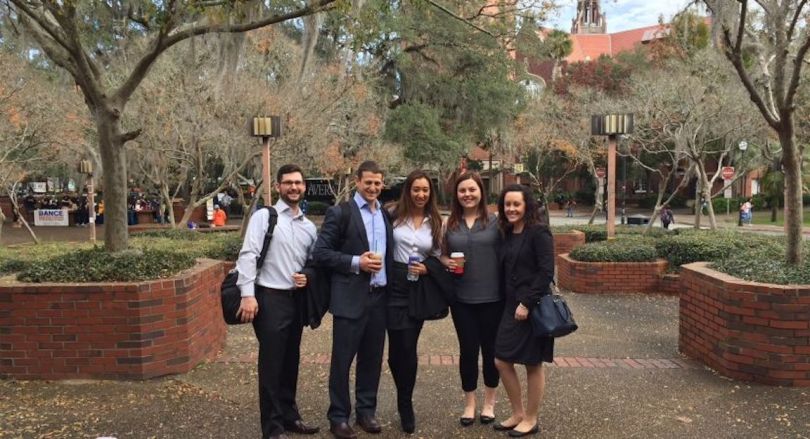 All Campus partners with higher education institutions to grow their online presence.
All Campus offers a suite of tools to help colleges increase their online presences and enrollment numbers. The company offers website design, marketing advice, SEO help and big data analytics to help colleges get their messages out to attract potential students.
Centro makes advertising less labor-intensive.
Founded in Chicago in 2001, Centro's media management software helps advertisers streamline the process of collaborating on a campaign while ensuring the right people are focusing on the right tasks. Their goal is to cut down on errors and make advertisers' lives easier by removing unnecessary manual labor.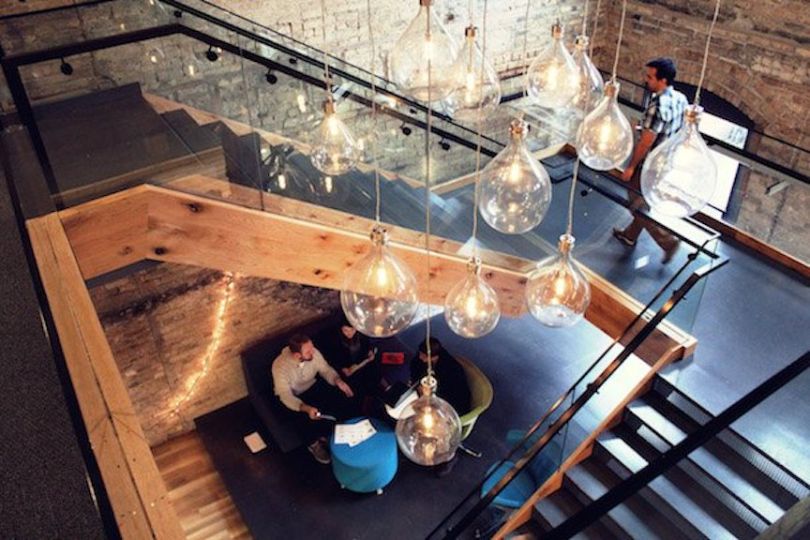 closerlook's marketing software is designed specifically for the healthtech industry.
Best known for being an agency that specializes in the healthcare industry, closerlook is also the maker of a powerful CRM and marketing technology suite. Drawing on that custom software, closerlook helps clients understand the prescribing behavior and demographics of healthcare providers, helping pharmaceutical brands engage more effectively when it counts.

DialogTech investigates why customers are calling and how much revenue they're bringing with them.
For companies interested in understanding the impact of their marketing campaigns, inbound phone calls represent something of a black hole. DialogTech works with advertisers to figure out where callers are coming from — and which marketing sources bring in the most profitable customers.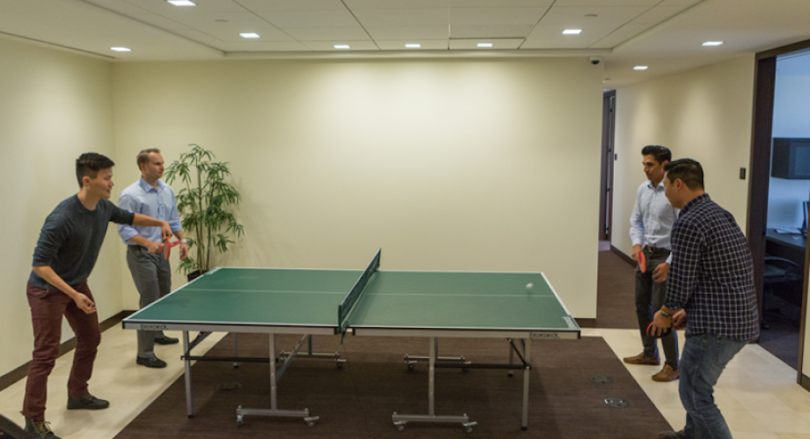 Infutor Data Solutions provides users with tools that give them in-depth insights about their customers.
Infutor's consumer identity management platform gives users consumer data that identifies, verifies and scores consumers in order to optimize marketing campaigns and boost sales conversions. Using their repository of identifiable consumer information (like name, age, address, email, etc.), Infutor is able to build profiles that allow for companies to target potential customers at just the right moment.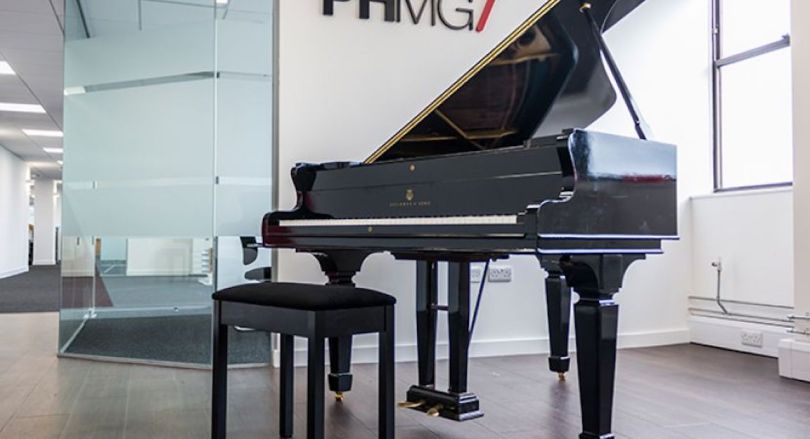 PHMG combines customized brand-matched music and voice artistry to enhance the customer engagement experience.
PHMG helps clients with their on-hold marketing, out-of-hours, voicemail and interactive voice recognition needs. By using a mixture of personalized tones, music and voices, PHMG helps its clients better engage with their customers and create all all-around better phone experience. The company has worked with leading businesses like Coca-Cola, Jaguar, Adidas and Audi.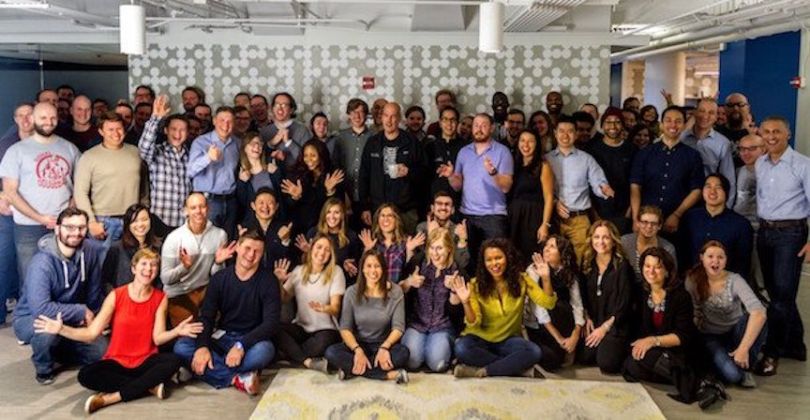 Signal connects brands with the same consumer across multiple platforms.
The rise of smartphones as a means for everyday browsing has presented marketers with a unique new challenge: How do you reach consumers with consistent, targeted messaging across multiple devices? Signal's cross-channel marketing platform generates unique, anonymized profiles for individual consumers to help brands like Audi and GAP do just that. And with the boost of a $30 million Series E from this June, Signal is poised to go global.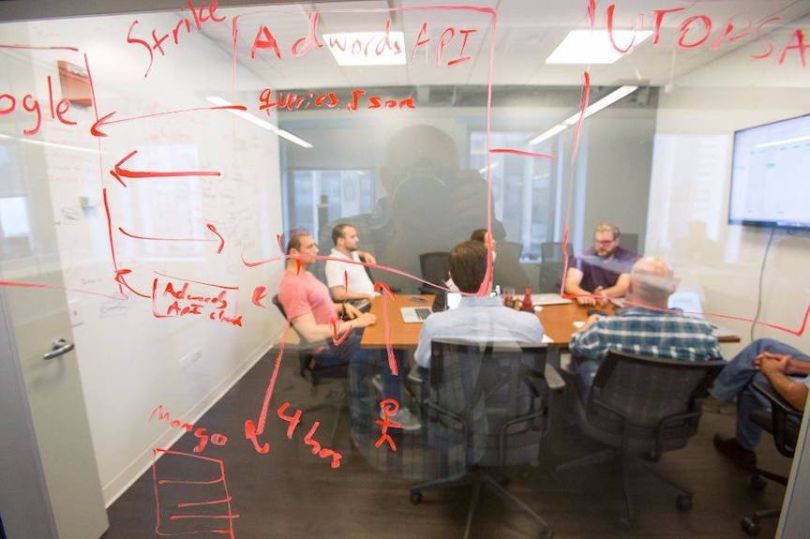 Strike Social helps companies actively manage online ad buys to stretch advertising budgets further.
The recipient of our 2016 Moxie Award for Best B2B Startup, this Chicago newcomer moved its headquarters from Los Angeles to Chicago earlier this year. Strike's software and services let companies actively manage and adjust their online advertising campaigns based on real-time analytics, improving reach and user engagement. The startup focuses primarily on video, where ad inventories trade at a premium.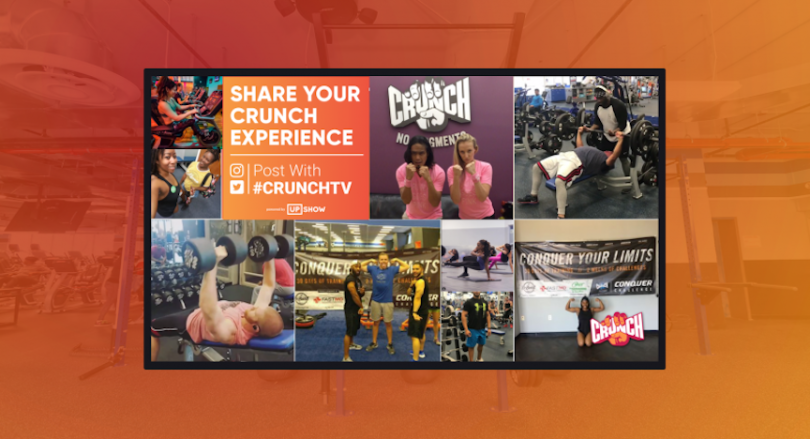 UPshow powers social TV at restaurants and entertainment venues across the country.
Founded in 2015, UPshow enables its partners to easily connect with customers using social media and games.  The company takes customer engagement to another level with Social TV by allowing customers to play interactive games and post photos of themselves at one of the hundreds of venues UPshow is used.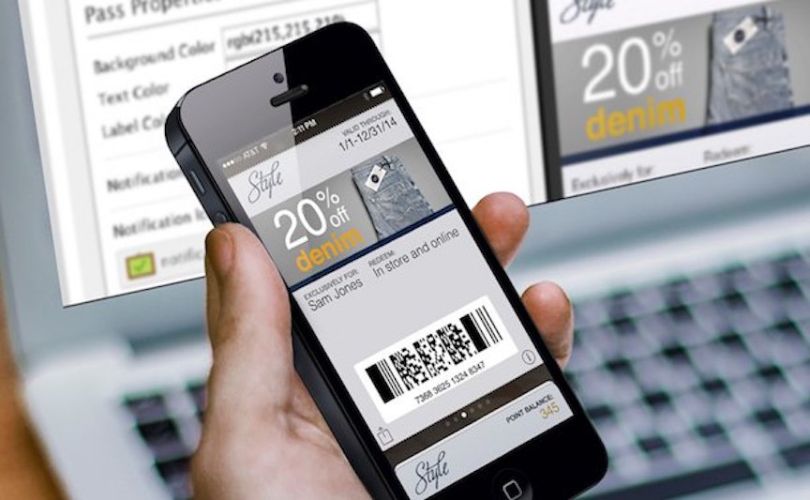 Vibes focuses exclusively on mobile marketing campaigns.
Serving household brands like Chipotle and Home Depot, Vibes' marketing technology is centered squarely around mobile campaigns, delivering content through text messaging, mobile wallets, push notifications and websites designed for mobile. Vibes raised $45 million from Syniverse in June in preparation for a global launch.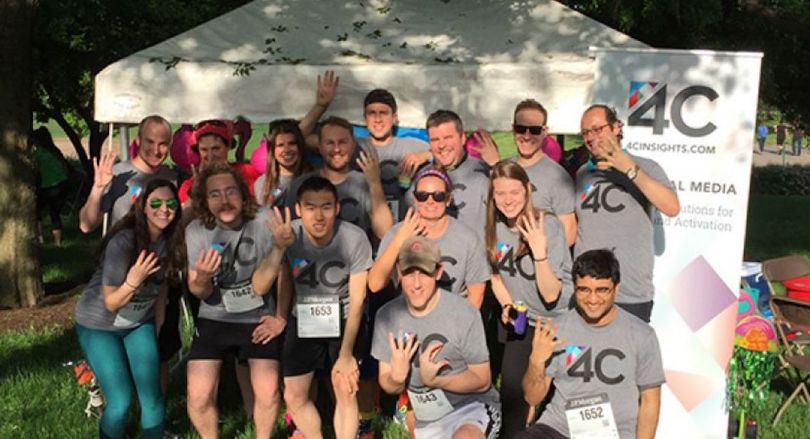 4C combines marketing tech with data science to improve brand performance.
4C uses audience data to optimize and individualize marketing campaigns. Major global brands like Ford, Target and HBO use 4C's marketing platform to reach beyond demographics and tailor their content on an individual level. Since 2011, the company's advertisement data science has led to billions of audience interactions over a multitude of channels.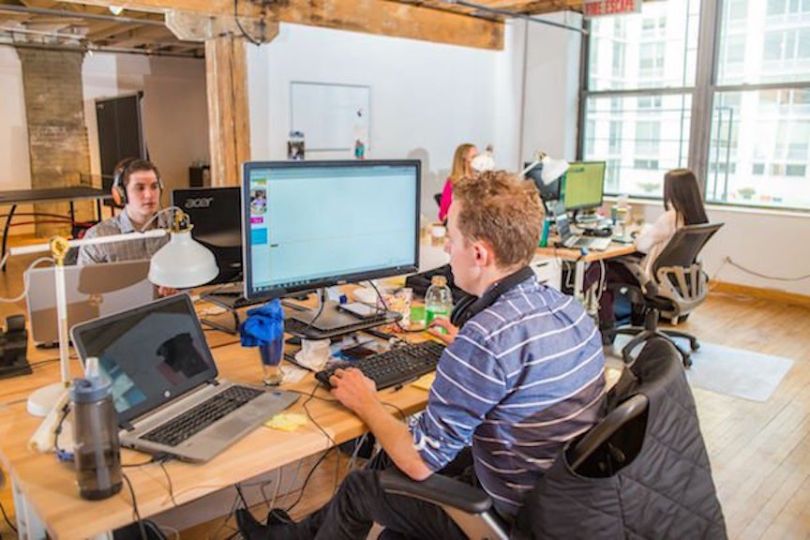 ADSHIFT reallocates unprofitable ad spends.
Many e-commerce companies spend significant portions of their advertising budgets on products that have little to no margin, or are low in supply or demand. In fact, marketing research by Adobe found that 14 percent of ads displayed on Cyber Monday in 2015 were for out-of-stock items. ADSHIFT's SaaS platform draws on e-retailers' data to halt campaigns as inventories run low, and redirect spending toward higher margin products and markets with higher demand.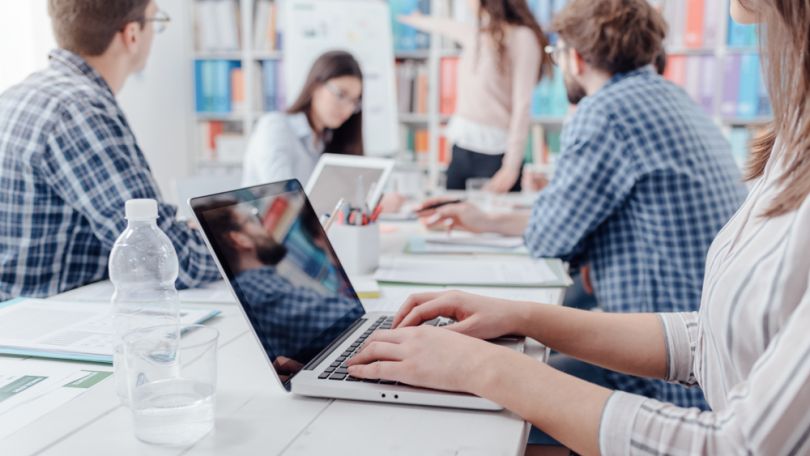 Brandmuscle helps global brands reach consumers on a local level.
Brandmuscle offers a comprehensive platform of local marketing tools to fund, create and execute local campaigns. Their solutions provide targeted media plans, local market research, ad creation assistance and many other services. The company works with an impressive client list including Google, Amazon and Allstate, helping the brands accomplish local marketing goals.

CIVIQ Smartscapes makes interactive marketing part of the urban landscape.
Though you may not have heard of CIVIQ Smartscapes, you've probably seen the company's work around town. Known as Elevate Digital until they were acquired earlier this year, CIVIQ's Chicago team is the force behind the digital displays that popped up all over the city. Now they are working with CIVIQ's New York team to replace phone booths with digital hubs that provide information about city services and free Wi-Fi to residents, paid for by digital advertisers.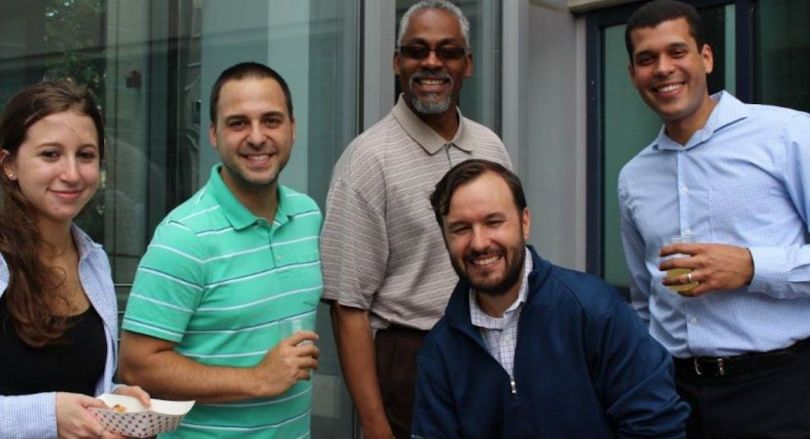 HAVI harnesses big data to help companies forecast and plan their marketing campaigns.
In addition to supply chain and logistics management, HAVI supplies businesses with tools to forecast marketing trends. The company's platform uses predictive analytics to identify sales goals and manage ongoing marketing campaigns.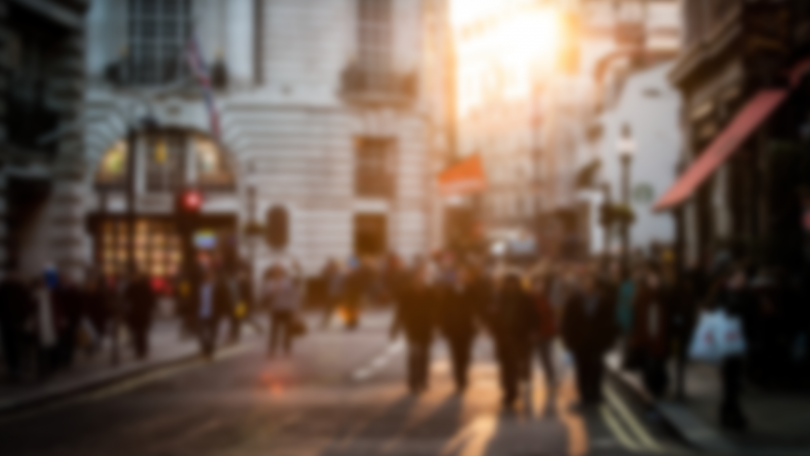 Pay Your Selfie, well, pays for your selfies.
Unlike Popular Pays' influencer marketing approach, Pay Your Selfie connects consumers and brands directly by offering users between 20 cents and $1 for performing tasks and taking selfies while doing it. Users are not required to post their selfies anywhere (though they are more than welcome to) — the main point of the app is to help brands understand how consumers engage with their products.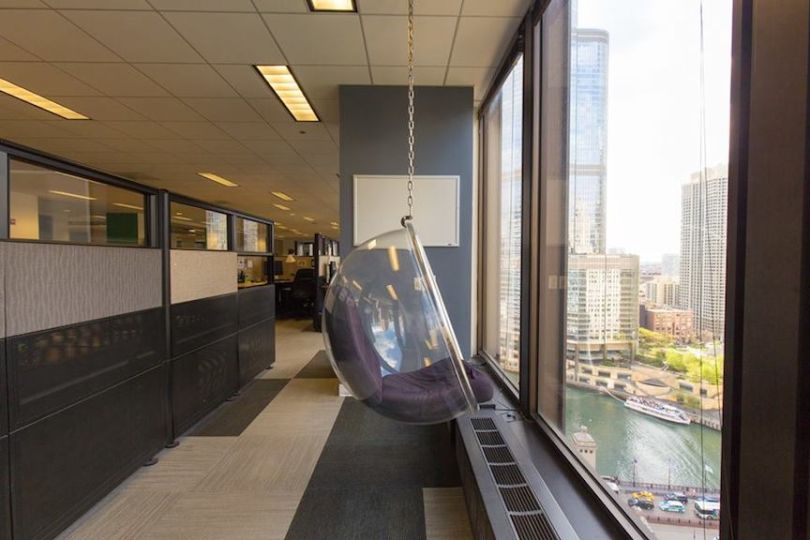 Performics pioneered performance marketing.
Founded in 1998, Performics was one of the first agencies to specialize in search engine optimization and search engine marketing. Today, Performics helps advertisers with connecting online and offline marketing and understanding the interactions that drive purchases.

Popular Pays gets products and brands into popular Instagram feeds.
With half a billion users, 300 million of whom use the app every day, Instagram still remains a largely untapped resource for marketers. With its stats-driven influencer marketing platform, Popular Pays lets popular Instagram users bid to participate in social marketing campaigns, getting brands in front of new audiences in an organic way while allowing them to track the campaign's performance.
Specless makes responsive ads in unique formats.
Over the past few years, ad networks have dramatically reduced the cost of display ads. But generic display ads often integrate poorly with a website's design, creating poor user experiences and first impressions. Specless works with well-known publishers like NBC to create unique ad formats that outperform standard rich ads and sell at a premium. Ads are also completely responsive, making for a good user experience across devices.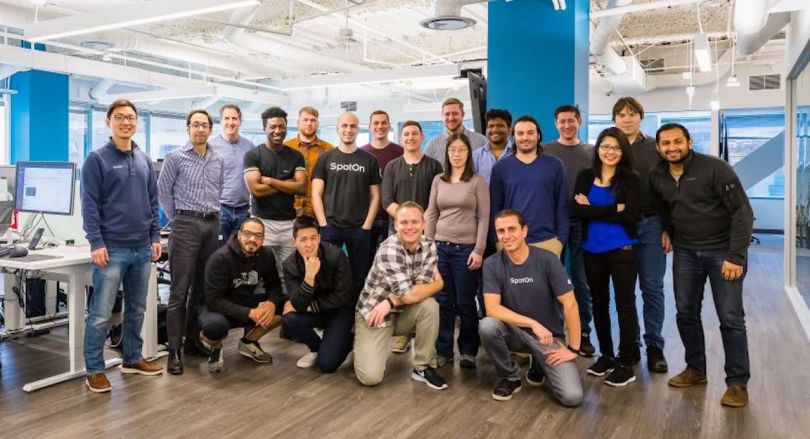 SpotOn is a payment processing and customer engagement tool that saves businesses money while growing customer relationships.
SpotOn provides businesses with payment processing tools that features low credit processing fees, no contracts and an analytics dashboard. The processing platform gathers customer data and generates it into actionable marketing reports, so businesses can better engage with their customers.
Instead of focusing on what customers buy, Target Data places its emphasis on why they made their purchase, uniting online, offline and third-party data points to provide insights and boost bottom lines. The growing company is trusted by an eclectic group of clients including Versace, Chicago Fire Soccer Club, The Roomplace and PODS.
Images via listed companies.
Have a tip for us or know of a company that deserves coverage? Shoot us an email or follow us on Twitter @BuiltInChicago.