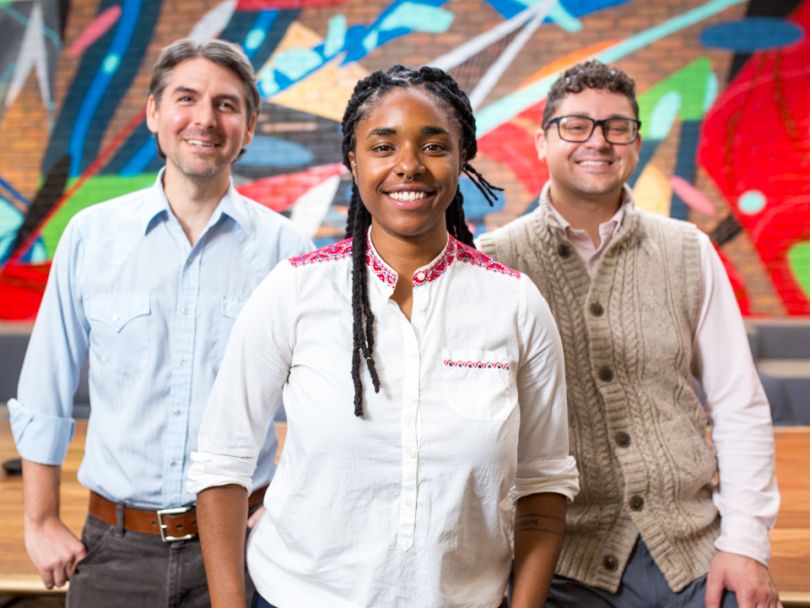 At ActiveCampaign, they don't just talk about work-life balance. Employees tell us they live it. "We don't have a culture of overwork," said Paul Bersch, engineering team lead. "And with this new office, 4:30-5:00 hits, and people make their way to the kitchen to have some fun, drink some beers and hang out."
And as ActiveCampaign makes its mark in the marketing automation space, the company has attracted an interesting cross section of people, including an artist, a chef and a former kinesiologist. Together they work to improve the product and make marketers' lives easier.
We had a chance to talk to the tech team, which is broken into several smaller teams that focus on a specific vertical of the product, about where they work, how they work and why ActiveCampaign is the right fit for them.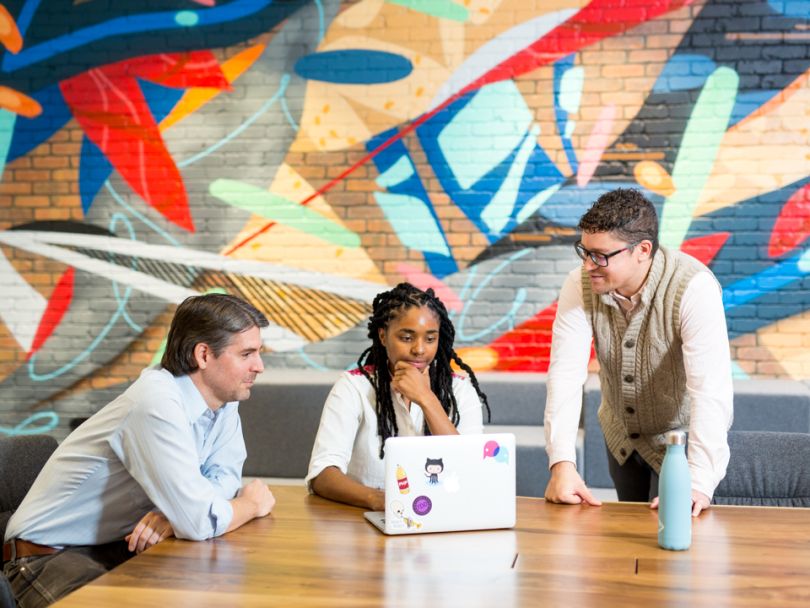 ACTIVECAMPAIGN AT A GLANCE
FOUNDED: 2003
WHAT THE ACTIVECAMPAIGN TEAM DOES: Help marketers send fewer emails while achieving more success by automating intelligent and targeted campaigns.
GROWING?: Yep. They actually just opened larger offices at 1 N. Dearborn St.
OFFICE SIZE: Large enough to accommodate 350 people. There's always an open conference room and plenty of walking-around space.
FAVORITE SPACE: The café and kitchen. It's the perfect spot to hang out with co-workers.
OUTSIDE THE OFFICE: Teammates take 30-plus mile bike rides together.
FREE LUNCH: Catered every day.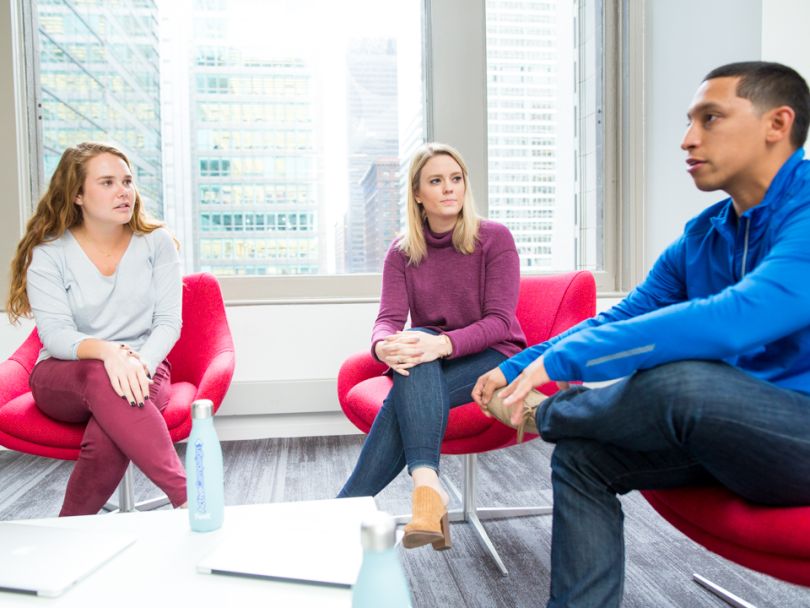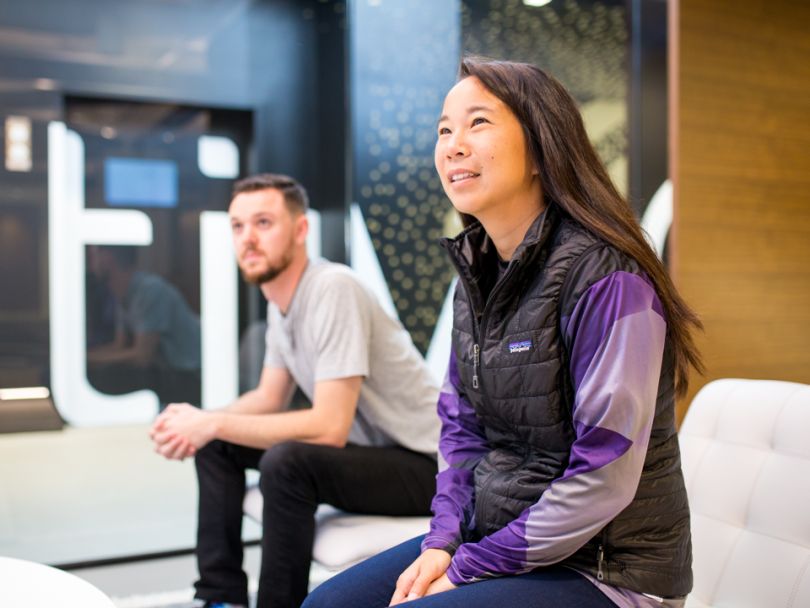 What does the automations team do and how does it fit within the larger engineering team?
Wes Martin, product manager: Within the industry, we're known as a leader in marketing automation. Our team's responsibility is building the area of the product that automates marketing workflows for businesses. It enables users to automate how and when they send out emails, SMS messages and messaging on their websites, in addition to automating certain tasks within their CRM that relate to prospect and lead development. This area of the product is already quite robust, so a lot of our work goes into improving UX and performance.
Paul Bersch, engineering team lead: Our engineering and product development team is divided into about 10 teams. Most are focused on a vertical slice of our product just like our automations team. But there are also a few teams, like the site reliability engineering team, that are responsible for overall infrastructure—making sure site performance is stable. In all, we have about 40 engineers and about 10 design and product people.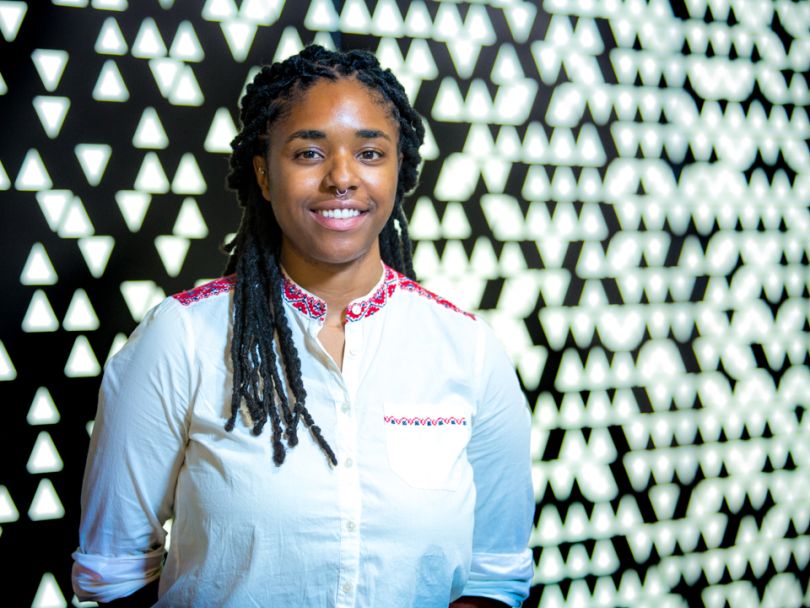 Does your team interact often with the other engineering teams?
Alexis Jennings, developer: We definitely do, especially when it comes to overlapping bug fixes or when we're working on features that are either being improved or relate to other existing features. Since users don't just interact with just one area of the product, it's important that all areas work well together. That means that different development teams need to collaborate to some extent.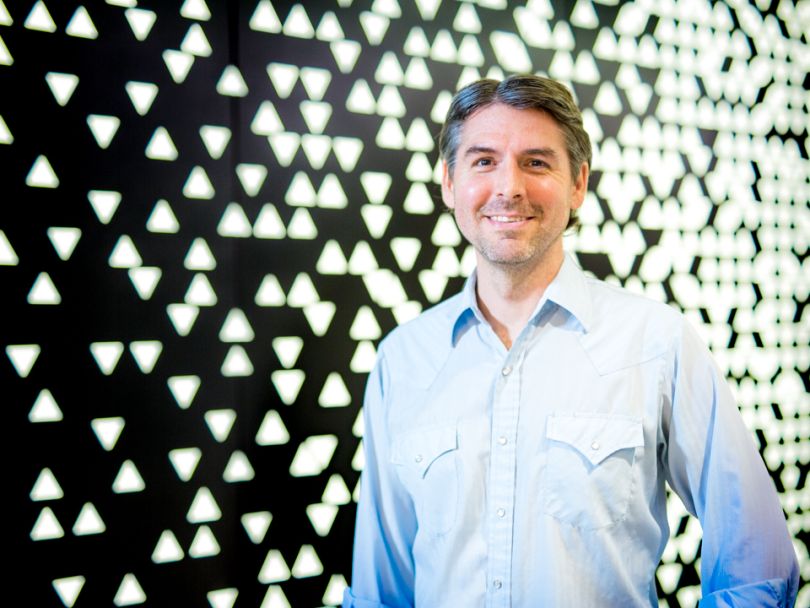 How is the product vision determined and then communicated to the development team?
Martin: One thing that's a little distinct is that it's not so much a top-down relationship. I wouldn't say we are a flat organization, but our product vision is not necessarily generated from the top down. Rather, it comes from all across the organization.
Some of the features or ideation may generate from conversations we have with the sales or customer success teams. We also have product analysts that do research and provide us with competitive analysis and market landscape research. And then we have internal tools that enable customers to share concepts and ideas, which we then analyze. Of course, ideas occasionally generate from leadership input, but our product vision is influenced by everybody.
Jennings: As far as the communication of the vision, when we're presented with a new product or feature, it's a general dialogue. We'll get together, with or without mock ups, and we have just a seed that's been planted that's instructive of what we're trying to do. There's a lot of transparency throughout, so it's never a surprise. I know what I'm building now, and I know what to keep in mind for the things I'll be building later.
Bersch: Transparency is a really good motivational tool — specifically road map transparency, because we're consulted early and often during the design process. We're given opportunities to provide feedback, and talk about what's possible. By the time we're ready to work on something, we're excited about the opportunity to actually build that feature. That, in turn, motivates us to finish what we're currently working on so we can move on to that next thing. It's a really important tool for sticking to the product road map.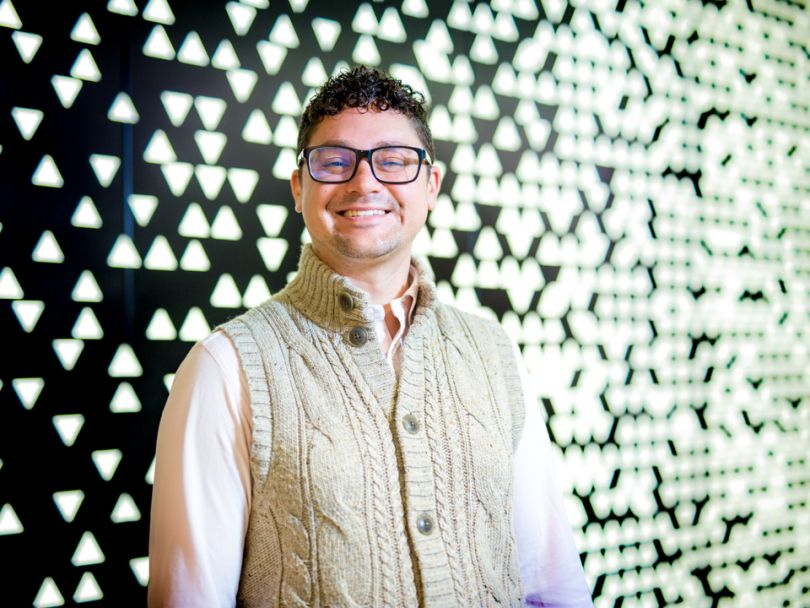 Tell me about the culture of the development team.
Bersch: Everyone is very serious about their work, but at the drop of a hat, everyone can let their hair down and have fun together. Our culture is very nine-to-five oriented. We don't have a culture of overwork, and with this new office, 4:30-5:00 hits, and people make their way to the kitchen to have some fun, drink some beers and hang out.
Jennings: The office is so beautiful that it's hard to leave. For instance, last week, I was just sitting and chatting with another team member, Travis, about life stuff and also about some of our code. It's nice to get the opportunity to do that. The open space really helps us keep in constant dialogue with one another. There's also plenty of opportunity to hang out outside the office, whether it be a game night or going to get food after work. Just a couple weeks ago, we went out on a long bike ride together. That was really cool.
Where'd you go on the bike ride?
Bersch: We went to Three Floyd's, which is something like 30 or 35 miles.
Was that on a weekend?
Bersch: No, it was actually on a Tuesday. We figured if we have unlimited vacation, what better way to spend it than with some co-workers?
You've mentioned the new office a few times. What is your favorite thing about it?
Bersch: I really like the flexibility of the space. There are a lot of rooms for us to break into. Often Alexis, Travis, and I will go into a room and work on something together. There's always a room available and space for us to do that kind of thing.
Martin: I like what we call the café area. It feels like the town square. The fact that it's right in the center of the floor, and it's pretty open, just naturally brings people together. There's just a great energy about it.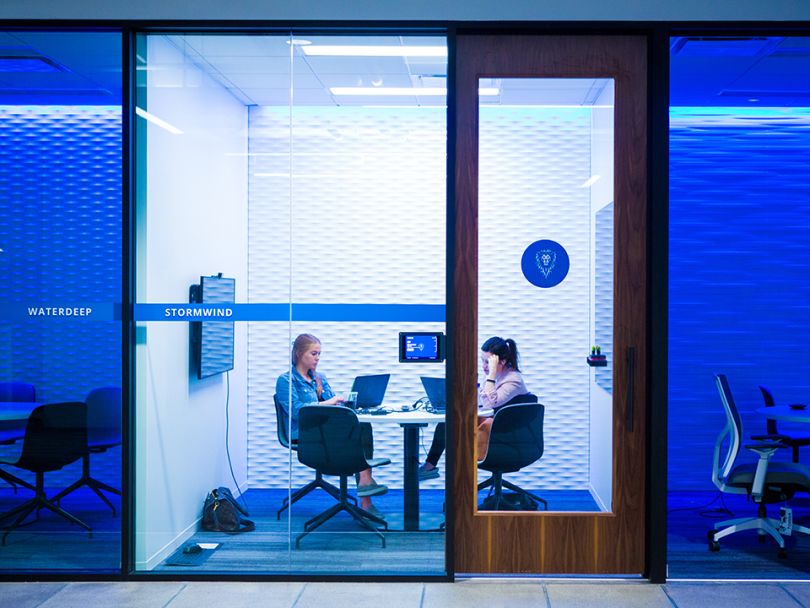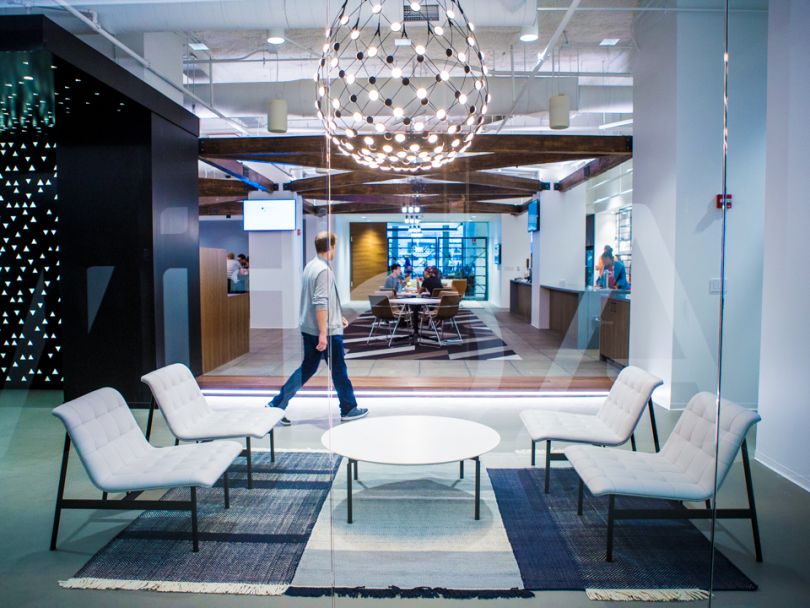 You're growing fast. What are some things you look for when hiring new people?
Bersch: I like to ask about previous relationships they've had with co-workers and managers. It's really important that our employees are respectful of each other. Asking about past work and past difficulties can be very useful.
We also want people with a willingness to learn and be flexible. Technical skills are important but so is evidence that somebody has shown curiosity. We are largely a PHP shop, but we find that once you learn one or two languages, it's pretty easy to pick up other ones. It's evident when you look at the different backgrounds on our team. We have somebody who studied painting in Italy, one who was a chef before working here and a former kinesiologist.
What drew you to ActiveCampaign?
Jennings: The people. There are so many people here who have different backgrounds than the role that they're actually filling. It helps build an awesome work culture that we love so much. Talking to my managers during the hiring process, it just seemed like they were invested in who I was, and that was refreshing. It makes me work harder for a company if they're really invested in me and have my back.
Martin: Without a doubt, the big influence was the opportunity for growth. The CEO, Jason, is a product person, and it's important for tech platform leadership to have a really good sense of the product. I appreciate the opportunity to grow and work closely with someone who really gets the value of delivering compelling software to make people's lives easier. 
Interviews have been edited for length and clarity.