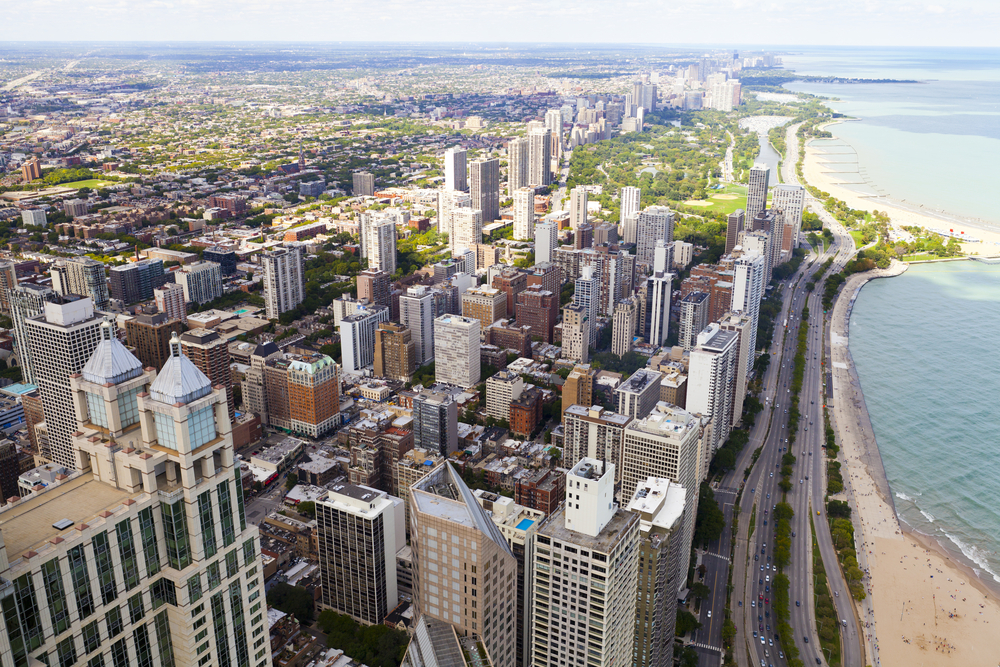 For people who keep their savings in the stock market, it's easy to sell off stock to cover unexpected expenses. But if your money is invested in something more exotic, like a private real estate company, things get a lot more complicated.
Stakes in such companies are typically structured as long-term investments, with companies often paying out more than 90 percent of their profits to stakeholders every year. The tradeoff is that many of these investments are illiquid — that is, they're difficult to sell off if you need more cash in a pinch. So you might be well off on paper but still unable to cover the bills if your house needs repairs.
CFX Markets, a Chicago-based fintech company, wants to make it easier for investors to buy and sell these kinds of illiquid assets. It circumvents a lot of time-consuming paperwork by tracking transactions on the Etherium blockchain.
"Before, if you were a buyer, you could spend anywhere from five to 10 hours processing one of these transactions and then wait anywhere from six to eight weeks in order to verify a change in ownership," said co-founder and managing director Jordan Fishfeld. "We bring the clearing period down to about 10 days, and the processing is done with a few clicks of a button."
CFX Markets was born out of a different startup, PeerRealty, which sought to make it easier for everyday investors to get into the real estate market. As part of that project, Fishfeld and co-founder Juan Hernandez needed a way for investors to sell their assets if they needed the money back. After working on that feature for a while, they saw an opportunity to spin it out as a standalone solution for real estate investors of all stripes.
While CFX Markets focuses primarily on real estate assets, its trading platform can theoretically be used for any illiquid asset. That said, real estate has a few advantages over other asset classes as a test case for a new kind of trading platform.
"There's a significant number of data points available to estimate a value, and getting close doesn't really require any knowledge or information from the seller," said Fishfeld. "It also has the necessary size and scale to support secondary market trading. The real estate investment trust market alone is valued at more than $90 billion, with more than 1 million individual shareholders."
One of the startup's biggest challenges will be to get a foot in the door with real estate companies, which have traditionally been reluctant to embrace new technologies. The upside of that reluctance, said Fishfeld, is that CFX can offer substantial improvements over current industry practices.
"The challenge is to get them to take the demo, but I expect we'll be able to hurdle over that quickly," said Fishfeld.
And although it is high, the hurdle is by no means insurmountable. A mere decade ago, Zillow was a nascent startup. Today, the platform is used by virtually everyone in the real estate industry.
"You just have to use Zillow nowadays," said Fishfeld. "That's where we want to be."
CFX Markets closed its first round of funding at the beginning of November, a $2.2 million Series A round led by West Loop Ventures. The startup currently has seven employees at its Chicago headquarters, with a nationwide headcount of 11. CFX expects to hire another four or five people over the next few months.