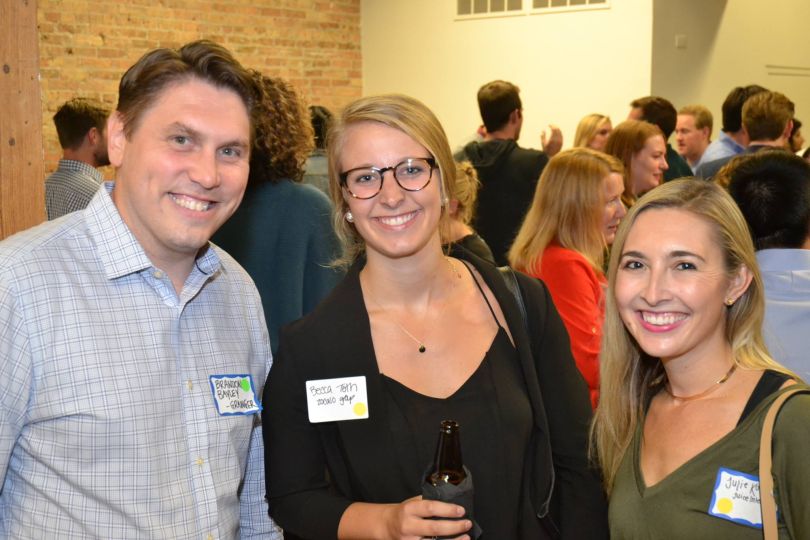 Every week we highlight five of the week's must-attend Chicago tech events. Our picks for this week include a panel discussion by female leaders in fintech and a fireside chat where founders discuss their biggest missteps. If you're looking for more to do, be sure to head over to our full events calendar.
FinTEx Presents: The Future of FinTech is Female, Dec. 11 at 5 p.m.
Learn how some of Chicago's most prominent fintech leaders started their careers at this panel discussion presented by FinTech Women and hosted by Morningstar. Panelists include tastytrade president Kristi Ross and Heather La Freniere, director of corporate finance at Silicon Valley Bank.
Girls Who Code Campus Info Session at DePaul, Dec. 11 at 6:30 p.m.
Girls Who Code and DePaul University are launching a new program for Chicago middle and high school students next summer called Campus. Come to this informational meeting to learn more about Campus, including what students will learn and the projects they'll work on.
Connected Industry & IOTA @ The Chicago Connectory, Dec. 12 at 6 p.m.
This event gives attendees the opportunity to learn more about the recently launched IOTA Foundation's Data Marketplace. There will be a demo of the marketplace and opportunities to network, along with pizza and beer.
Let's build more AI startups! | Come pitch your AI Startup Concept, Dec. 13 at 5:30 p.m.
Working on a startup that leverages artificial intelligence, or are you interested in joining one? Then check out this combination networking and pitch event, which aims to connect technologists interested in AI.
Holiday Bash Featuring Startup F*ckups, Dec. 13 at 6 p.m.
Head over to WeWork State Street for a night of stories from founders about their biggest failures and what they learned from them. Food and beer will be provided, and there will also be opportunities for networking.