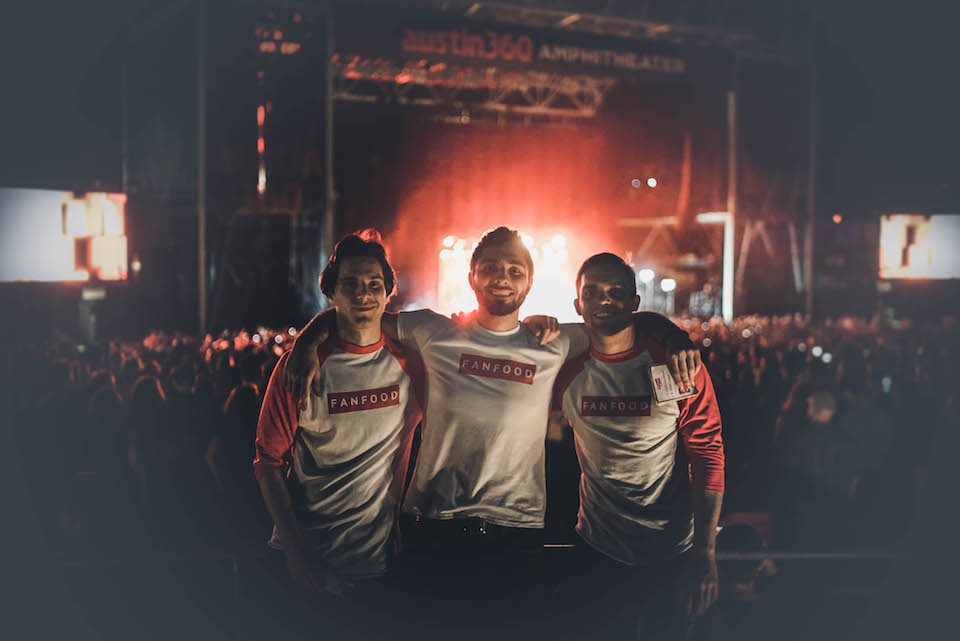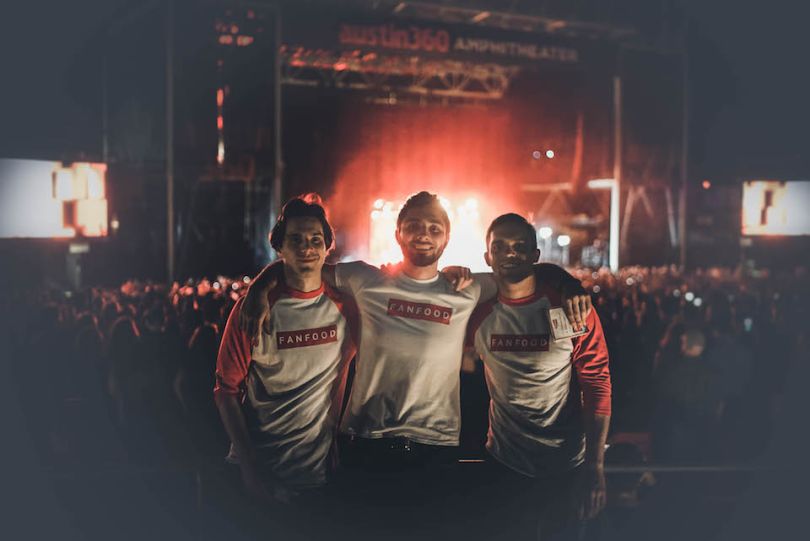 The best part about seeing a show or catching a game is waiting in line at the concession stand.
Said nobody, ever.
Aside from the 1 percent of people who watch shows and games in VIP suites, almost everyone has to wait in a line whenever they want a steamed hot dog or overpriced Bud Light. 
But that could soon change thanks to the efforts of FanFood, a Chicago startup whose app wants to help the 99 percent skip concession stand lines at live events.
"The intent is to create a premium experience for the average fan at live events," said co-founder Carson Goodale. "Our mobile ordering platform allows fans to have concession stand items delivered directly to their seats."
On the FanFood app, event goers can order everything from beer and hot dogs to apparel, with the menu curated by venue management. Orders can either be picked up at a concession stand or delivered. According to the Chicago Tribune, FanFood charges an installation fee and collects a cut of total concession sales, while also collecting a $1 fee for each pick-up order and a $3 fee per delivery.
Goodale said FanFood can integrate with point of sale systems, but currently, the majority of concession stand operators manage orders using a tablet. FanFood's cloud-based software also provides analytics services and lets concession stands send push notifications about deals.
FanFood launched in May and lists 14 venues on its app, ranging from NHL and NBA arenas to minor league baseball stadiums and events centers. According to Goodale, over 30 percent of FanFood users make more than one order, and orders placed on the platform are 25 percent larger than those made at a concession stand.
"Users are getting a premium experience, and they're starting to request more premium products," said Goodale. "Instead of a hot dog and beer they want a gluten-free snack and a local craft beer."
FanFood isn't the only company bringing tech to the beer stand. There's also Palo Alto-based VenueNext, which raised a $15 million Series B last fall. The startup helps stadium and arena operators bring their venues into the 21st century with mobile apps that handle ticketing, concession orders, on-demand video and more. But unlike VenueNext's white-label offerings, FanFood's platform isn't venue-specific.
"We like to think of ourselves as the Grubhub for concessions," said Goodale. "As a die-hard fan of Chicago sports, I'm not just going to Cubs games. I'm going to all these different stadiums, and I don't want to download a bunch of apps."
FanFood has a full-time staff of six along with three interns based out of WeWork Kinzie. The company's current goals include closing its seed round and hiring a CMO.