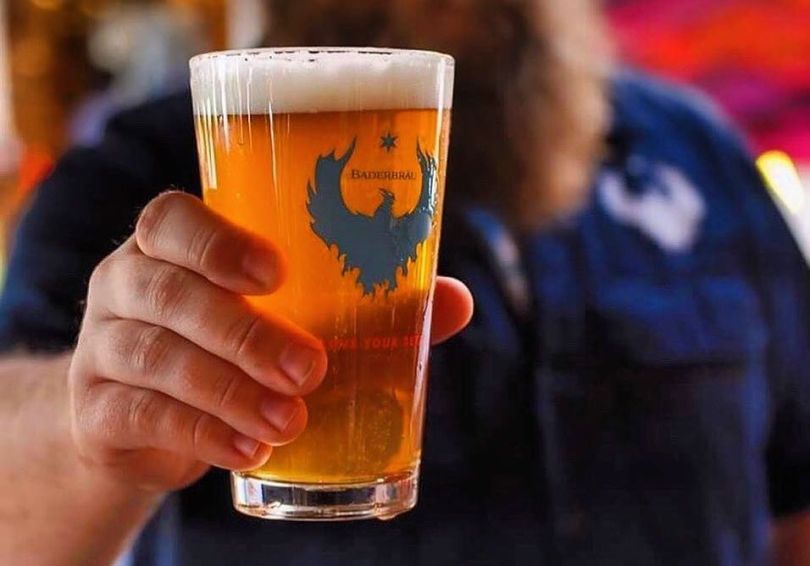 Alcohol shares the blame for many less-than-ideal life choices, but what if your beer told you to catch a safe ride home?
Thanks to a new partnership between Lyft and Baderbrau Brewing Company, that idea might not be as far-fetched as it seems.
According to a report by the Chicago Tribune, the ride-hailing titan and Chicago-based brewer are launching a co-branded beer next week. The Five Star Lager will be available in 12-ounce cans at select local bars, and each can will be printed with a discount code for the patron's next ride.
The discount will be between 40 and 60 percent for a standard Lyft ride, capping out at $5, the Tribune said.
David Katcher, who is Lyft's general manager in the Midwest, told the Tribune that the partnership was inspired by the company's internal data about when and why people use their service.
"We know through data that nightlife is one of our largest business segments, especially going out on a Friday or Saturday night," he told the paper. "Harder [to understand] is the psychology of how [users] decide to get home and when they decide to make that happen."
Baderbrau co-founder Rob Sama told the Tribune that the beer is a rebranded version of South Side Pride — a golden lager with an ABV of 4.8 percent. The beer was chosen because it is one of Baderbrau's most approachable styles, and because many beer enthusiasts favor less hoppy varieties toward the end of the night.
Five Star Lager will become available at 10 Chicago bars on January 19, after an official launch party at Baderbrau the night prior. Sama told the Tribune that the company plans to bring the beer to additional bars in the coming months.
Baderbrau will produce 24,000 cans of Five Star Lager in its initial production run, the Tribune reported. After that run, the two companies will evaluate whether to continue the partnership.