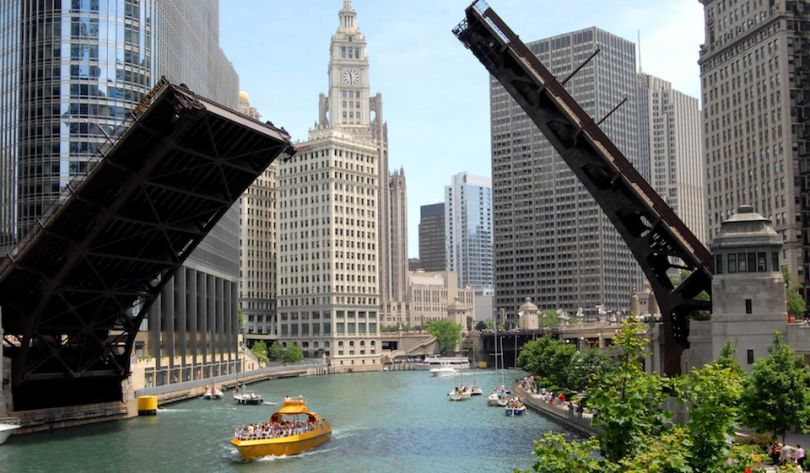 Calling January a "big" month for high-level hires in Chicago tech is inaccurate.
"Supersized" is a more veracious description, with companies introducing new executives seemingly every other day. To help you keep up with all the moving and shaking, we've rounded up nine of the month's biggest Chicago tech hires.
Glenn Shimkus has joined Relativity as its new SVP of product and design. Shimkus has had an extensive career in tech. He was most recently a VP at DocuSign, a company he joined after it acquired the startup he co-founded, Cartavi. Shimkus is also active on the Chicago startup scene as both an investor and a mentor at Techstars Chicago.
Kelly Manthey has succeeded J Schwan as Solstice CEO. Schwan, who founded the digital innovation firm, is leaving to become the chief digital officer at St. Ives, Solstice's parent company. Manthey has been with Solstice for 10 years and was most recently the company's chief strategy officer. Along with the CEO swap, Solstice announced plans to make 150 hires in 2018.
Carl Mergele was named CEO of sports data and intelligence company STATS and will be in charge of overseeing the company's next growth phase. Part of that plan was put in motion late last year when the company announced the opening of its EMEA headquarters in Limerick, Ireland. Before coming to STATS, Mergele was EVP of Lexmark Enterprise Software.
Jason Montrie is the new president of Pareto Intelligence, an analytics and technology solutions provider that helps healthcare providers improve plans and financial performance by identifying and assessing risk. Montrie brings a wealth of healthcare industry experience to his new role. He was previously a consultant at Clear Spring Health, and before that he was president and CEO at Land of Lincoln Health, during which time he was named to Crain's 40 Under 40 list.
Manu S. Sivanandam, formerly of UpRight Law and Orbitz, is now COO at Envoy. In his new role, Sivanandam will manage relationships with company-affiliated service providers and work to grow and evolve the business.
"I'm thrilled to join Envoy in this exciting time as we continue innovating and delivering the best of solutions to our customers, empowering them to move their best and brightest talent around the globe," said Sivanandam in a statement.
To help make the transition from startup to established tech company, LotLinx hired Gee Leung to serve as its COO. Before joining the AI-powered automotive marketing company, Leung was a partner at AGC Partners, a boutique tech investment bank.
"I have been covering the automotive digital marketing sector for years and have always admired LotLinx for its innovation and dedication to the dealer," said Leung in a statement. "I look forward to helping our customers and partners succeed."
Aquilon Energy Services has a new VP of marketing, Scott Egler. Egler joins the startup, which develops tech that streamlines the process of wholesale energy transactions, after a three-decade career at Accenture Strategy. In his new role, Egler will develop and execute the company's marketing strategy. This is the second big hire for Aquilon in as many months. The startup welcomed a new CFO, Jillian Sheehan, in November.
Former CareerBuilder COO and president Brent Rasmussen is the new CEO of Opternative, whose online vision test enables glasses and contacts to be ordered entirely online. In addition to his time in the C-Suite at CareerBuilder, Rasmussen was also CEO of the Detroit-based IT talent provider Halo Group.
"Brent has incredible experience and has achieved great success with technology companies," said founder and chief science officer Steven Lee in a statement. "His proven track record of execution and his ability to lead by example are welcomed additions to our team."
Vaporstream, the company behind a secure and compliant enterprise messaging platform, has named Joseph Yoklavich director of sales. In his new role, Yoklavich will build and manage sales initiatives for the company's energy and utilities sector.
"Joseph's solid background in solving industry-specific pain points with technology applications will be instrumental in scaling Vaporstream's platform to meet the growing needs of customers in these areas," said CEO Galina Datskovsky in a statement. [Press release]