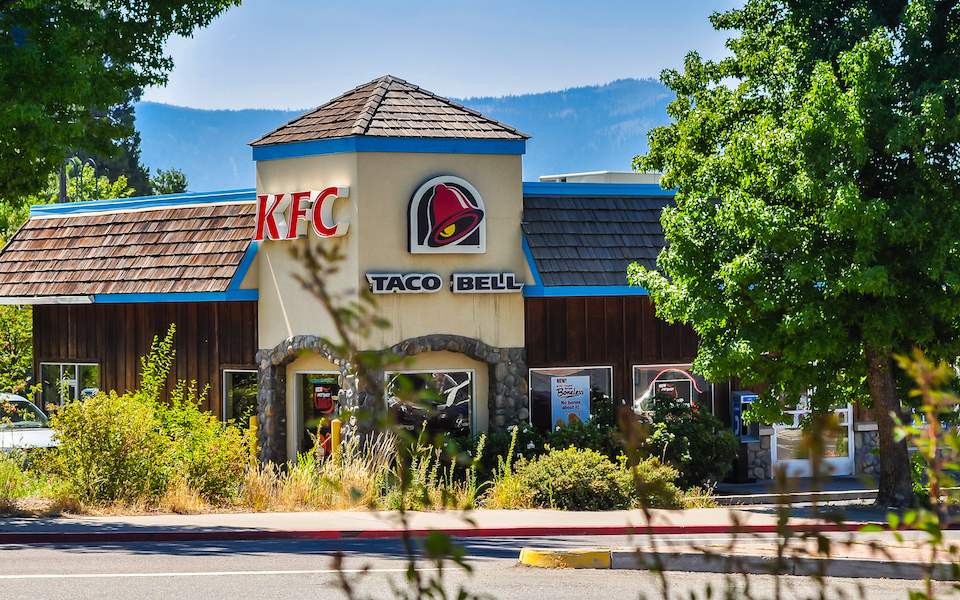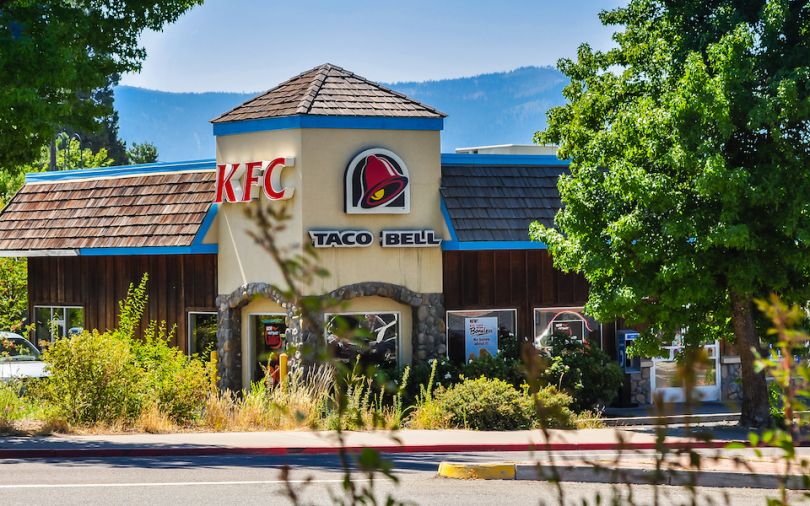 Brace yourself: Nacho fries are coming to Grubhub.
The company has signed a deal with Yum Brands that makes Grubhub the official online ordering and delivery partner of Taco Bell and KFC. Grubhub users will be able to get their gorditas and buckets of chicken from the company's app and website, and Grubhub's tech will also power branded Taco Bell and KFC ordering platforms. 
"Sub 40-minute food delivery is a unique problem to solve, and Yum! Brands believes that Grubhub's product and infrastructure will lead to the best offering for franchisees and diners," said a company spokesperson. "Grubhub's sophisticated ordering platform will also speed Yum! Brands' branded websites and native applications to market."
In addition to its ordering platform, Grubhub will also provide logistics and last-mile support for deliveries. The company said its delivery network will cover 75 percent of all U.S. Taco Bell and KFC restaurants by the end of 2018. Yum is still evaluating how Pizza Hut and Grubhub will work together.
"Grubhub was founded to help small business owners and restaurant entrepreneurs grow, and we look forward to supporting YUM's local operators by driving greater sales and profit growth through access to our 14 million active diners," said CEO Matt Maloney in a statement.
As part of the deal, Yum has purchased $200 million worth of Grubhub stock. The company is also getting a seat on Grubhub's board of directors, which will grow from nine members to 10 with the addition of Pizza Hut United States president Artie Starrs.
"We are committed to making our iconic brands easier to access through online ordering for pickup and delivery," said Yum Brands CEO Greg Creed in a statement. "We're pleased to secure this partnership with Grubhub in order to drive incremental, profitable growth for our U.S. franchisees over the long term."
Since last summer, Grubhub has steadily increased the amount of restaurants on its platform through partnerships and acquisitions. In August of 2017 the company partnered with Groupon to power orders and deliveries on its Groupon To Go platform. Shortly after, news broke that Grubhub had purchased Yelp's Eat24 for $287.5 million.
While those moves were major, they may not prove to be nearly as impactful as this deal with Yum Brands. Grubhub now has two of the country's 20 most successful U.S. fast food chains — in terms of sales — on its platform. That number could grow to three depending on what happens with Pizza Hut.
The holder of the top spot, McDonald's, has a partnership in place with rival Uber Eats.