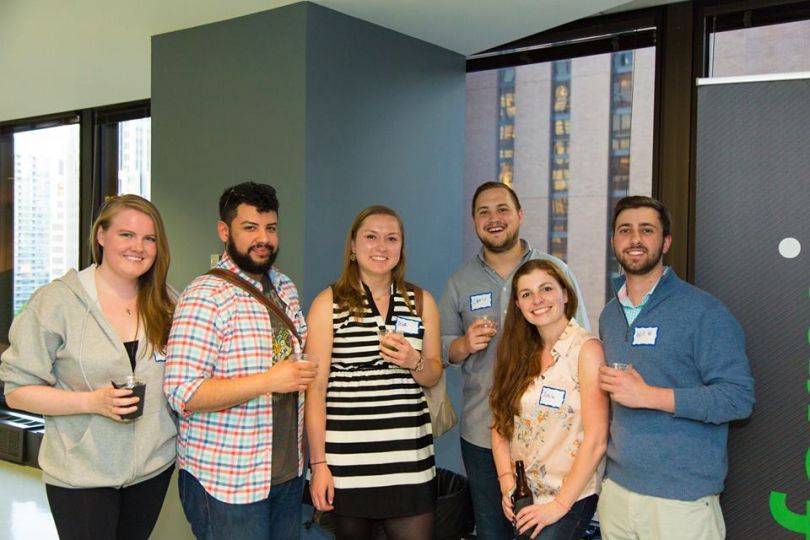 It's Monday and your calendar is empty. What do you do? If you're reading this, then you've already found the answer. Each week we round up five of the city's best tech events. This week's list includes a pitch competition, a funding workshop and more. Check out the list in its entirety below, and if you're looking for more to do head over to our full events calendar.
Continuous Delivery in Mobile: Move Fast and Delight Users, Feb. 13 at 6 p.m.
ThoughtWorks consultant Venkat Palivela will lead this talk on how mobile development teams can increase the frequency — and smoothness — of their deliveries. There will be opportunities for networking before the talk kicks off, and refreshments and snacks will be served.
Startup Funding Workshop, Feb. 14 at 9:30 a.m.
This Venture Connects workshop is designed for both entrepreneurs and early stage investors. It'll focus on everything from pitch meeting strategies and deck construction to term sheets and valuations.
Building 3D Printed Autonomous Humanoid Robots & Artificial Muscles, Feb. 14 at 7 p.m.
Interested in talking about the recent advancements in robotics and learning more about the development of humanoid robots? If so, then head over to the Polsky Center for this meetup organized by Tech Force ChicagoLand.
SBAC Winter Venture Pitch Session, Feb. 15 at 5:30 p.m.
Panoskin, GoCivic and FanFood will take the stage at the SBAC's (Small Business Advocacy Council) winter pitch competition. The event will feature a keynote address from Sittercity founder Genevieve Thiers.
Intro to JavaScript, Feb. 15 at 6 p.m.
This Coding Temple workshop is designed to teach the basics of JavaScript to those with little or no programming experience. The course will cover methods and functions, arithmetic, strings and variables.
Next week preview: Built In Brews at Vivid Seats, Feb 22 at 5:30 p.m.
Vivid Seats is opening up their office for a night of networking and you're invited! Come check out the company's sports-themed workplace and learn more about its open roles.