It's no secret that our daily lives are powered by software. From the alarm apps that wake us each morning to the Netflix shows we fall asleep to at night, we live life on a platform. To keep up, tech companies and startups are building software services all over the world and Chicago is an important player. Therefore, we rounded up 37 software companies in Chicago you should keep in mind.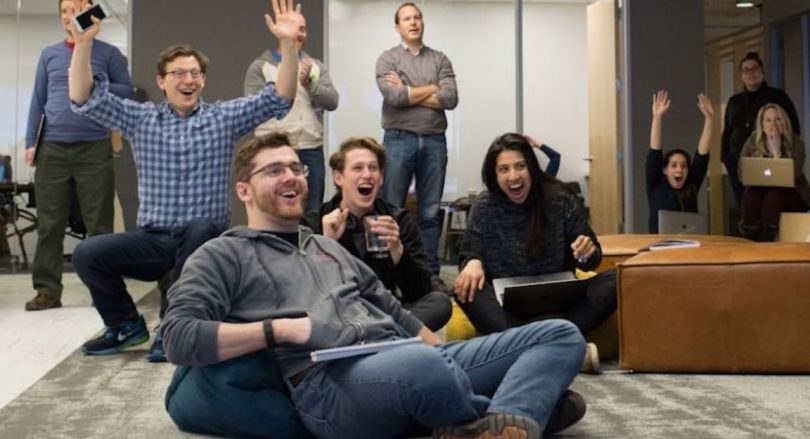 What they do: Civis Analytics helps businesses implement big data software to form actionable strategies.
How they're changing software: Civis' software platform offers a suite of tools to help businesses manage billions of data points. The company's platform includes predictive modeling and media optimization that have helped global companies, like Airbnb and Verizon, harness the power of their data.
Founded: 2013
Funding: $22M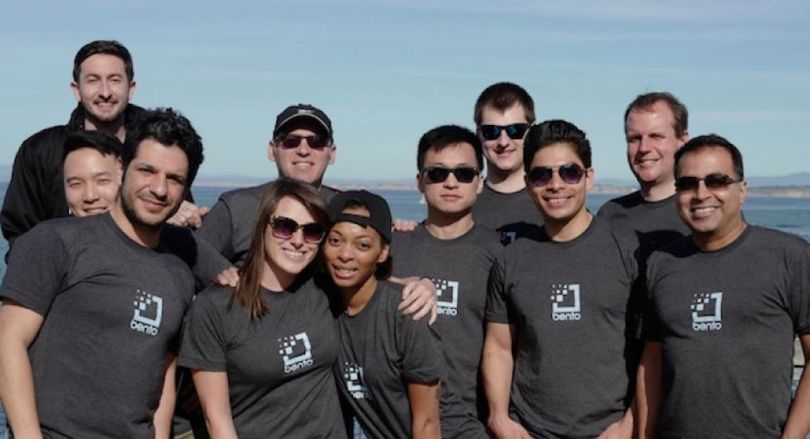 What they do: Bento for Business offers a credit card-like payment solution for small to mid-sized business looking to efficiently scale.
How they're changing software: The prepaid card makes it easy for businesses to cap spending limits and keep track of purchases in real-time. Instead of relying on cash and after-the-fact expense reporting, Bento for Business gives users the ability to efficiently maintain correct finances using real-time data.
Founded: 2013
Funding: $9.5M
What they do: Slalom is a business and technology consulting firm that develops personalized strategies and systems for clients.
How they're changing software: Slalom consulting helps companies optimize their technology, better target their audiences and design their digital experiences. The company, with offices all over the US, had over $1 billion in revenue in 2017.
Founded: 2001
Funding: Undisclosed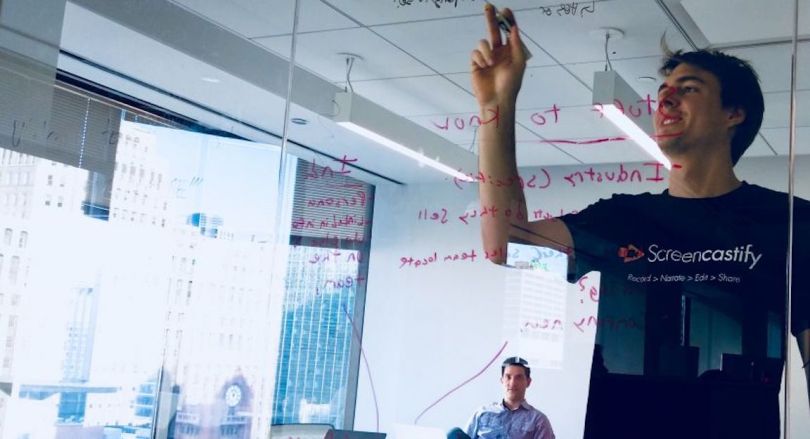 What they do: Screencastify is a Chrome browser extension that allows for screen and webcam video recording.
How they're changing software: Screencastify offers the user the ability to share their webcam, desktop or browser tab with others. The software even allows for users who are presenting their screens with tools to draw on the screen or annotate important points.
Founded: 2013
Funding: Undisclosed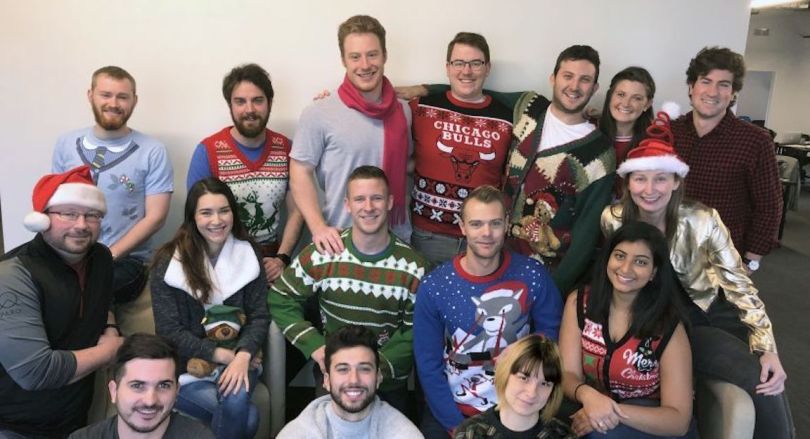 What they do: Paro matches businesses with fully-vetted freelance finance professionals.
How they're changing software: Paro pairs financial companies with engineers, accountants financial analysts and contract CFO's who are familiar with a variety of financial software platforms, and can perform tasks from budget forecasting to pitch deck design.
Founded: 2015
Funding: $5M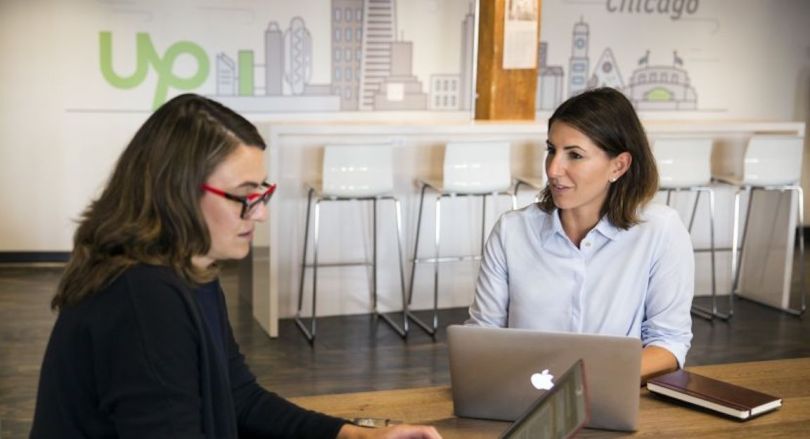 What they do: Upwork is the world's largest freelancing website. Businesses looking to add freelance computer engineer, developer, designer and administrative roles look to Upwork for fulfilling short-term positions.
How they're changing software: Upwork connects companies looking for software engineers and developers with fully-vetted freelancers looking to take on short-term projects and contract work. Over five million businesses have hired an Upwork freelancer, including Dropbox, Accenture and Airbnb.  
Founded: 1999
Funding: $168.8M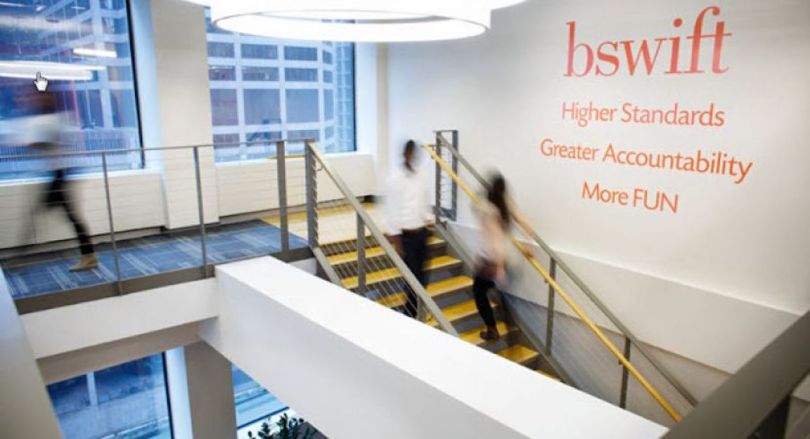 What they do: Bswift's cloud-based software provides benefits administration for employers nationwide.
How they're changing software: Bswift provides an administrative software platform that allows employers to manage their benefits packages, while providing employees with the flexibility to pick and choose their benefits based on their specific needs.
Founded: 1996
Funding: $51M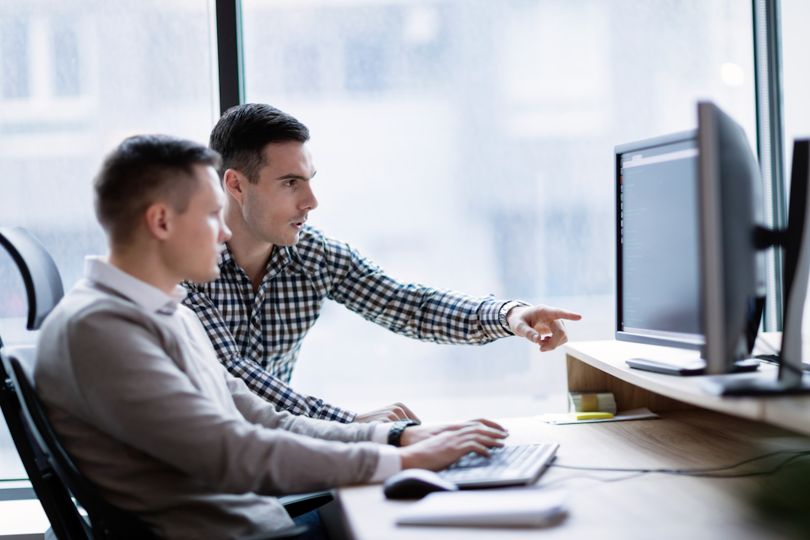 What they do: Connamara builds marketplaces, exchanges and trading applications for  financial institutions.
How they're changing software: Connamara specializes in developing large-scale financial systems. The company's software helps to run over one hundred different financial marketplaces and exchanges, that are personalized and available on all platforms.
Founded: 1998
Funding: Undisclosed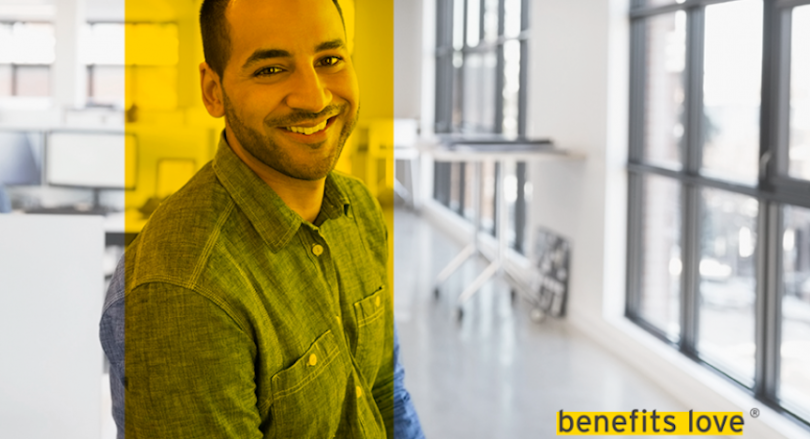 What they do: Evive's employee benefit platform houses all benefits in one, easy-to-understand platform.
How they're changing software: Evive uses predictive analytics software to anticipate when an employee is going to use their benefits or if an employee needs a little nudge to take some time off. Each benefits portal is customized based on the employee's needs.
Founded: 2007
Funding: $43M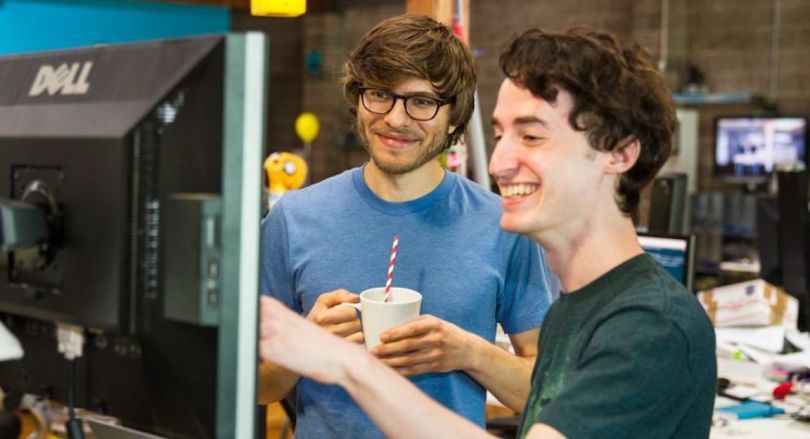 What they do: The Foursquare platform allows for users to check-in and share their locations with friends. The company's mobile apps are used by over 50 million people a month and have registered over 9 billion check-ins.
How they're changing software: The company's apps allow for a social media platform, where users interact and share recommendations on everything from restaurants to shopping centers. Foursquare then uses their location-based data to help businesses, like Uber and Apple, with targeted advertising.
Founded: 2009
Funding: $207.4M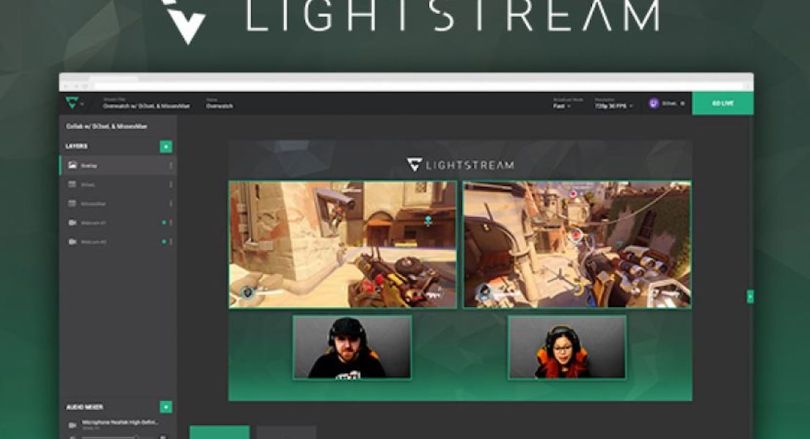 What they do: Lightstream creates the software that enables streamers to share their talents with the world.
How they're changing software: Lightstream's software allows streamers to personalize their streams with guests, original images and logos. The platform supports Facebook live, Youtube, Twitch and Mixer.
Founded: 2014
Funding: $1.8M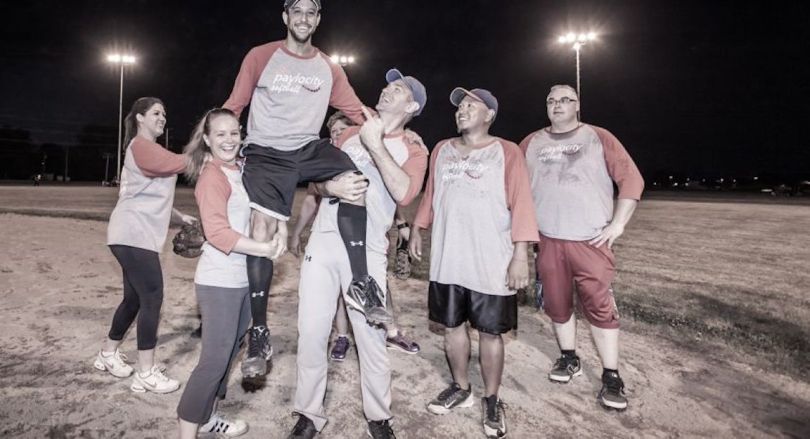 What they do: Paylocity provides payroll services and human resource software to businesses across the country.
How they're changing software: Paylocity's comprehensive software solutions make it easier for companies to manage their workforce. Their suite includes payroll, talent management and mobile software to manage holistically and effectively from anywhere.
Founded: 1997
Funding: N/A
What they do: ServiceNow makes applications that predict, automate and digitize tasks across customer service, cybersecurity, human resources and IT platforms.
How they're changing software: The company automates routine tasks and makes sure complex projects run smoothly with their suite of solutions. Adidas and Experian are just a few of the top companies using ServiceNow's technology to better their businesses.
Founded: 2004
Funding: N/A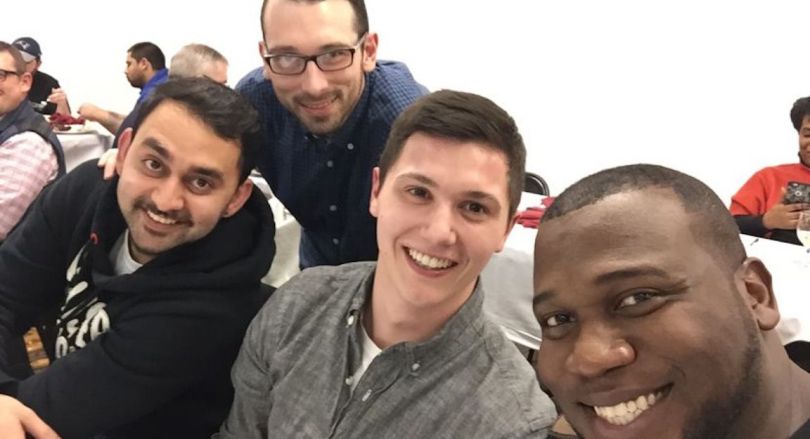 What they do: Cloud5 Communications improves offers a myriad of communication tools to help hotels better connect with guests.
How they're changing software: The cloud-based platform helps hotels upgrade their high-speed internet connections and communication methods. Hilton, Best Western and Wyndham Hotels are just a few of the hotel chains improving their communication platforms with Cloud5.
Founded: 2004
Funding: Undisclosed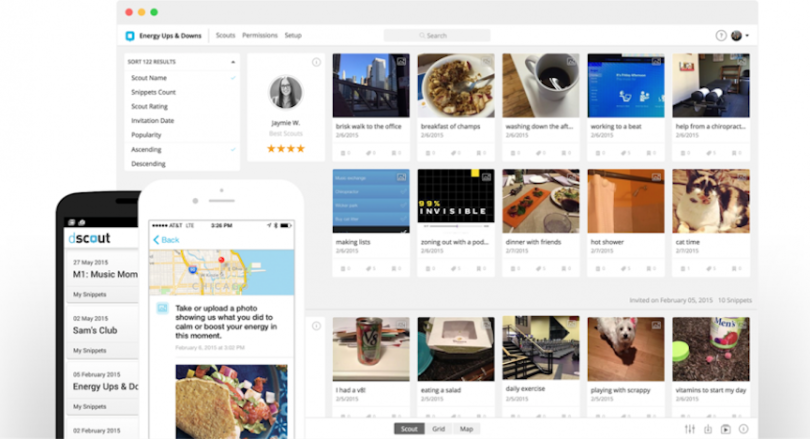 What they do: DScout provides video research software that helps businesses gather, manage and share in-context moments sourced by people all over the world. "Scouts" are ready to record short videos on why they watched a certain show or which streaming service they like better in order for businesses to improve their outreach to customers.
How they're changing software: DScout's interactive software allows for businesses to receive customer feedback about a certain product in real-time. Nike, Lyft and REI all use dScout to crowdsource customer opinions in order to improve their products.  
Founded: 2011
Funding: $11M
What they do: Spark Hire makes the interviewing process simpler with their video interviewing platform.
How they're changing software: Job candidates record themselves answering predetermined questions and Spark Hire's software allows for recruiters to view their answers to find the highest quality candidates. International companies like Ikea and Volkswagen use Spark Hire to interview higher quality job candidates with ease.
Founded: 2010
Funding: Undisclosed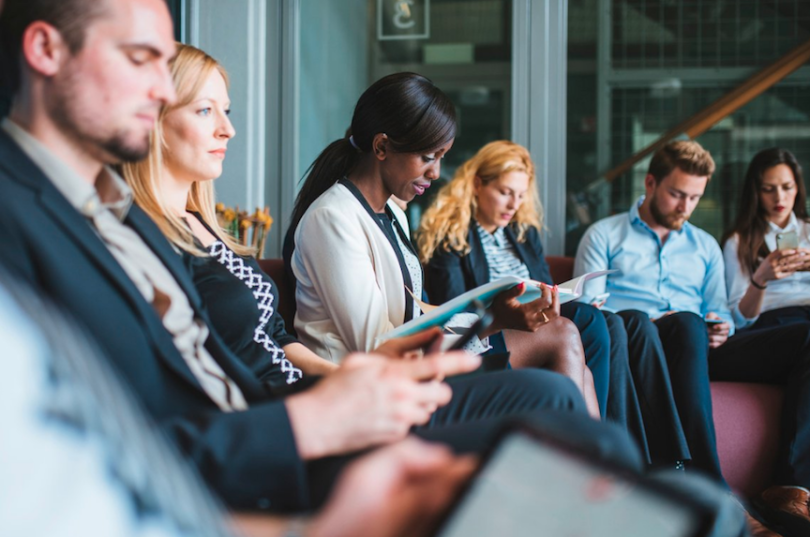 What they do: Litera Microsystems provides document organization solutions for life sciences and the legal industry.
How they're changing software: Litera's platform improves production efficiency, formatting and content quality for documents, enabling clients to instill best practices and reduce document error and risk.
Founded: 1995
Funding: N/A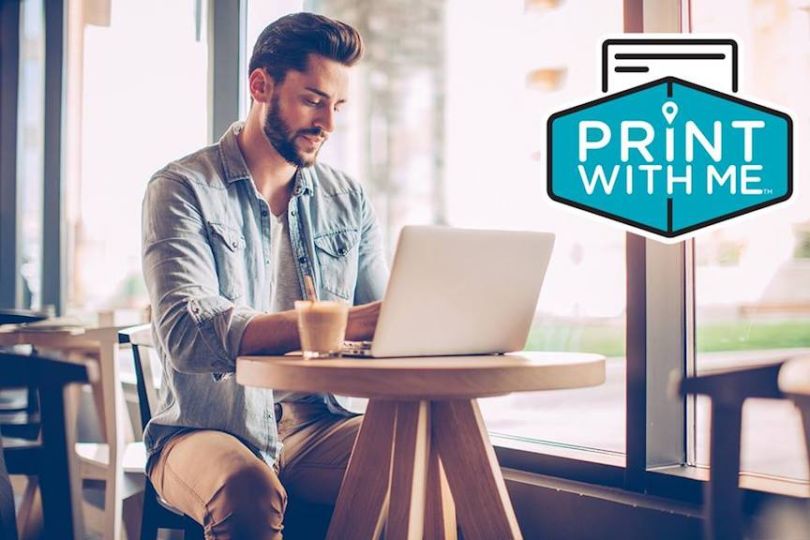 What they do: PrintWithMe enables users to pay for and print whatever they need through email attachments. The printing stations are located in convenient spots like coffee shops, co-working spaces, residential buildings or wherever a kiosk can be set up.
How they're changing software: PrintWithMe's solutions work with laptops and mobile, making printing more accessible for anybody on the go or those without a home printer.
Founded: 2014
Funding: $800K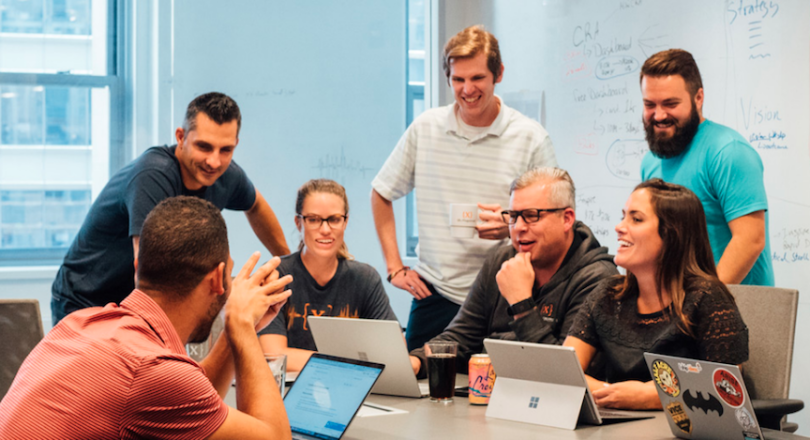 What they do: 10th Magnitude makes cloud software solutions powered by Microsoft Azure. Its solutions include data center transformation, app development and automation, data and analytics and application modernization.  
How they're changing software: 10th Magnitude supports enterprises across many industries from entertainment companies to construction firms.
Founded: 2010
Funding: N/A (Acquired)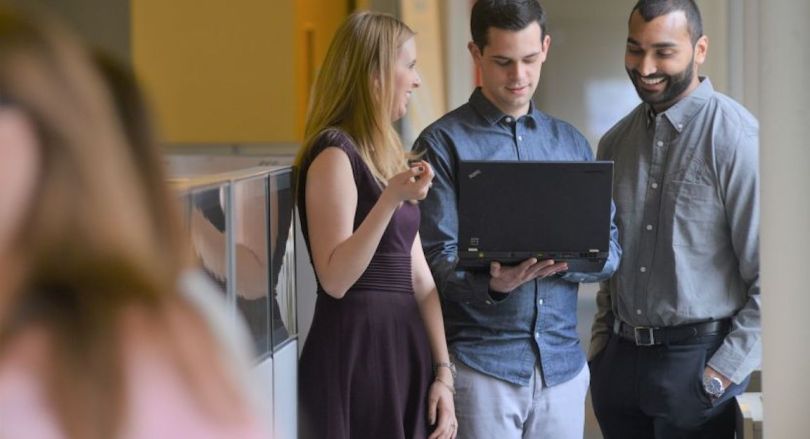 What they do: CCC improves the claims management process for companies in the automotive industry. Auto manufacturers, insurance carriers, part suppliers and collision repairers use CCC's solutions to make better decisions, improve industry collaboration and effectively engage with customers.
How they're changing software: From cloud and mobile to telematics and apps, CCC is constantly working on new, innovative solutions that get people back on the road quickly after an accident.
Founded: 1980
Funding: N/A (Acquired)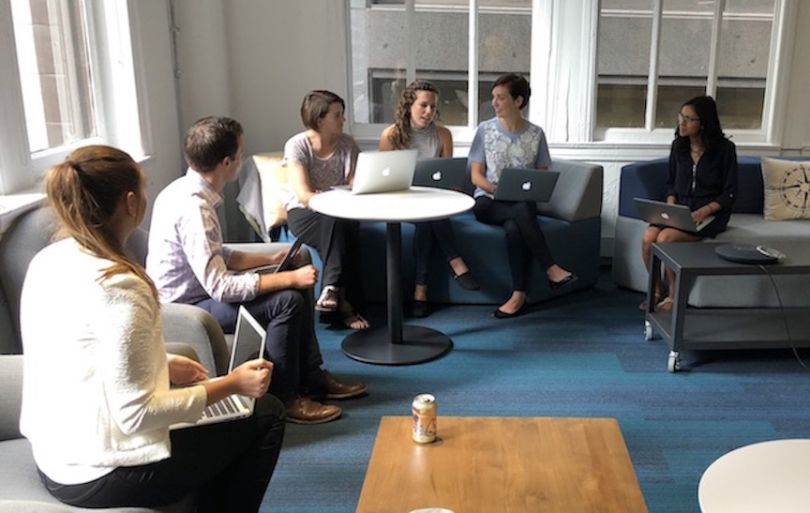 What they do: FourKites provides logistics solutions for end-to-end freight tracking. The platform includes tracking for roads and rails with overseas capabilities in development. Its solutions serve the entire supply chain including, shippers, brokers, carriers and third-party logistic providers.
How they're changing software: Many industries rely on FourKites for transparent, real-time tracking of their goods from food and beverage companies to oil and gas enterprises.
Founded: 2014
Funding: $16.5M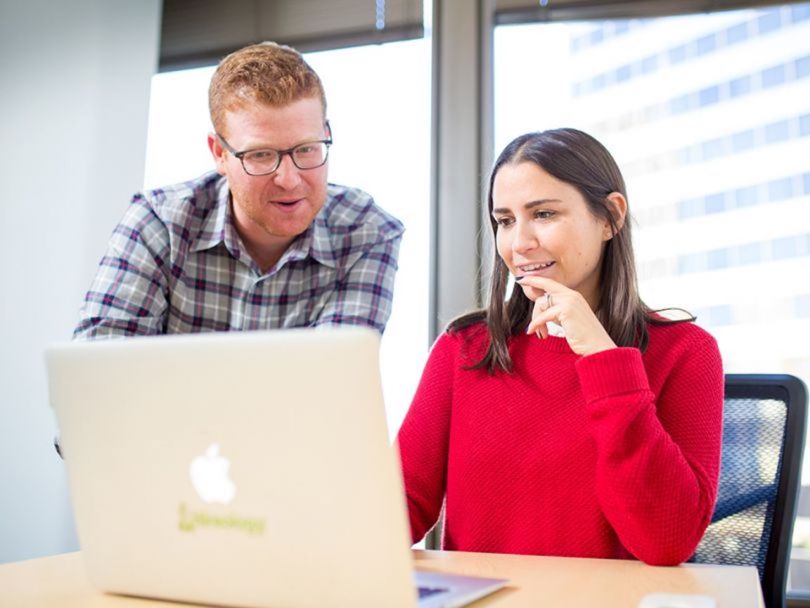 What they do: Hireology is an industry-focused recruiting and talent management platform for automotive, fitness, healthcare and professional services. The platform performs a variety of management needs from applicant sourcing to payroll and HR.
How they're changing software: Hireology helps lots of companies like Anytime Fitness, Title Boxing, Sylvan Learning and KIA build their teams, onboard new hires and provide data insights throughout the whole process.
Founded: 2010
Funding: $25.5M
What they do: Jellyvision creates solutions for enhancing employee communication and program participation. The company's leading product, ALEX, guides employees through important but complex decisions like benefits, 401(K), financial wellness and leave of absence.
How they're changing software: Jellyvision saves time and money for HR teams while providing them with the tools to help their employees make the best choices. Companies like Adobe, Comcast and American Eagle Outfitters have used Jellyvision products for increased program enrollment, communication and cost savings.  
Founded: 2001
Funding: $20M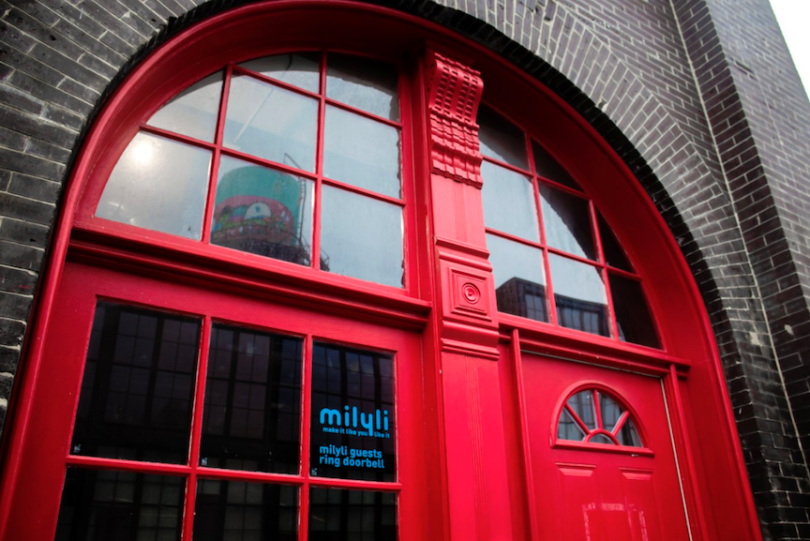 What they do: Milyli (Make it like you like it) builds e-discovery solutions on the legal tech platform, Relativity. Milyli's products customize Relativity's software for companies to seamlessly integrate applications, optimize workflows, lower costs and increase overall efficiency.  
How they're changing software: The Milyli team has more than 100,000 hours of customization experience on the Relativity platform, building features like change reporting, project management tools and text-searchable PDFs.  
Founded: 2008
Funding: Undisclosed
What they do: Origami Risk offers cloud-based solutions catered to the risk and insurance industry. Their platform includes claims, safety, underwriting, analytics and data tools for integrating workflows and collecting data.
How they're changing software: Origami automates practically any process when it comes to assessing risk, underwriting policies, handling claims or collecting exposure values.
Founded: 2009
Funding: N/A (Acquired)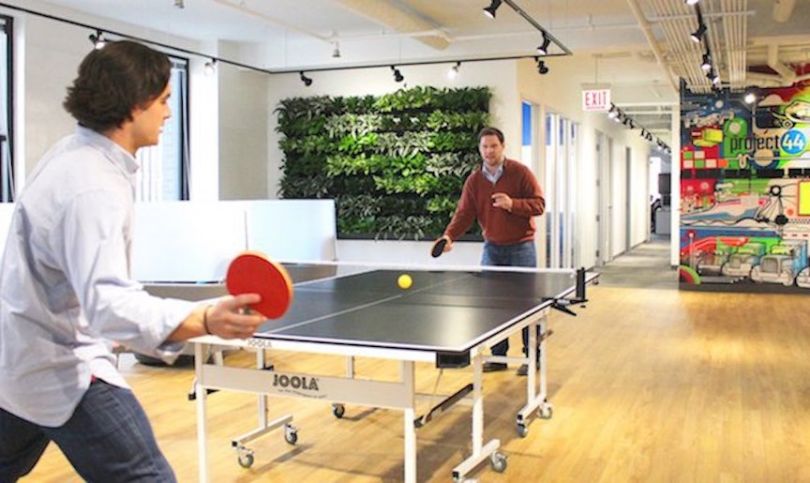 What they do: Project44 provides logistics solutions, digitizing shipment lifecycles and making an overall smarter process for manufacturers, carriers and retailers. Named for Highway 44, the first bypass of Route 66 and a solution to an obsolete highway system, Project44 offers its own transportation solutions in the form of web-service APIs and predictive analytics.
How they're changing software: Project44 provides real-time information, enabling complete visibility during the entire supply chain.
Founded: 2014
Funding: $10.5M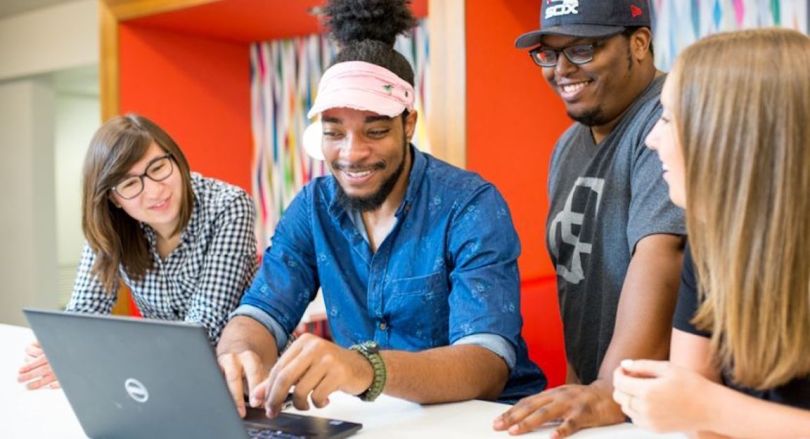 What they do: Relativity makes legal software solutions to manage data and pinpoint issues during compliance projects, litigations, and internal investigations. Their platform can be used in both the office and the cloud, and enables users to build and integrate their own applications, manipulating its functionality to their specific needs.
How they're changing software: Relativity is widely used, currently serving over 13,000 law firms, corporations and government agencies like EA, Tesla, Allstate and LinkedIn.
Founded: 2001
Funding: $125M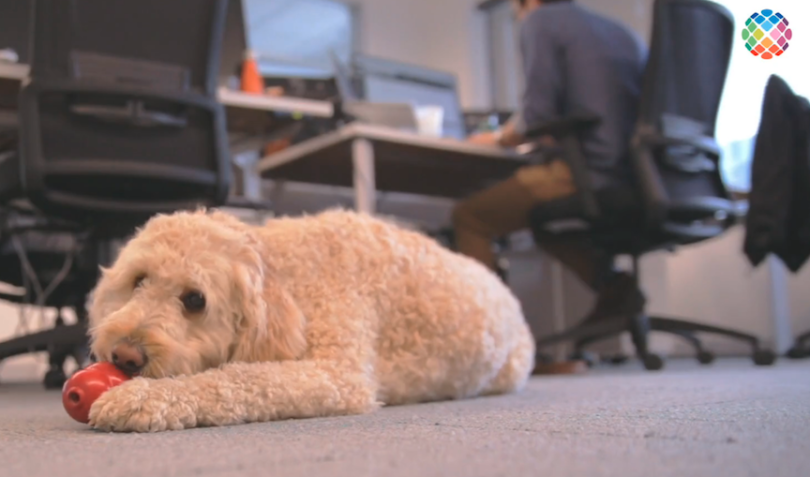 What they do: Showpad is a marketing and sales platform delivering a better buyer experience through content management, analytics and sales engagement.
How they're changing software: Showpad is used by over one thousand brands like Audi, Johnson and Johnson, Bridgestone and Royal Caribbean to save money, increase efficiency and produce the best buyer experiences.
Founded: 2011
Funding: $89.5M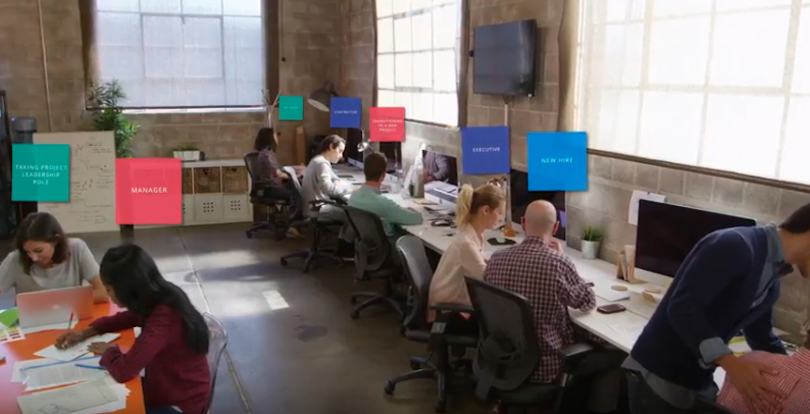 What they do: SilkRoad is a leading HR solution for recruiting, onboarding and retaining talent. Their cloud-based product extends beyond paper forms and makes the experience more personal, acclimating new hires to a company's culture and sticking with them well beyond their first 30 days.
How they're changing software: SilkRoad is tackling the retention problem many companies face. Their platform ensures involvement doesn't stop at the onboarding process; their product engages employees continuously throughout their time with a company.
Founded: 2003
Funding: $199.5M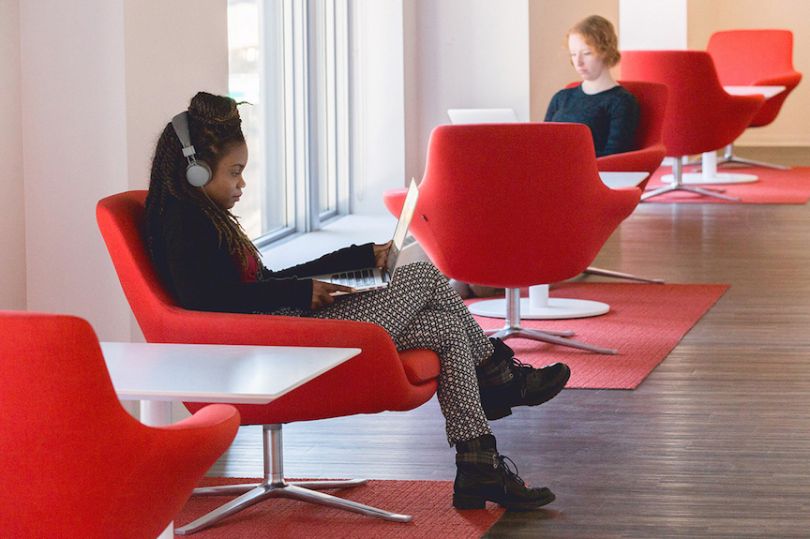 What they do: Vail Systems is a communication solution aimed at making a better calling experience between service providers and customers. Their services provide secure voice, messaging and conferencing with proprietary audio-analysis technology. Their call-enhancing features include in-app calling, automated verification, enhanced call treatment and voice clarity.
How they're changing software: We all know the frustration of bad calling systems, Vail's services are eliminating the dread of calling support centers and improving billions of customer calls.
Founded: 1991
Funding: N/A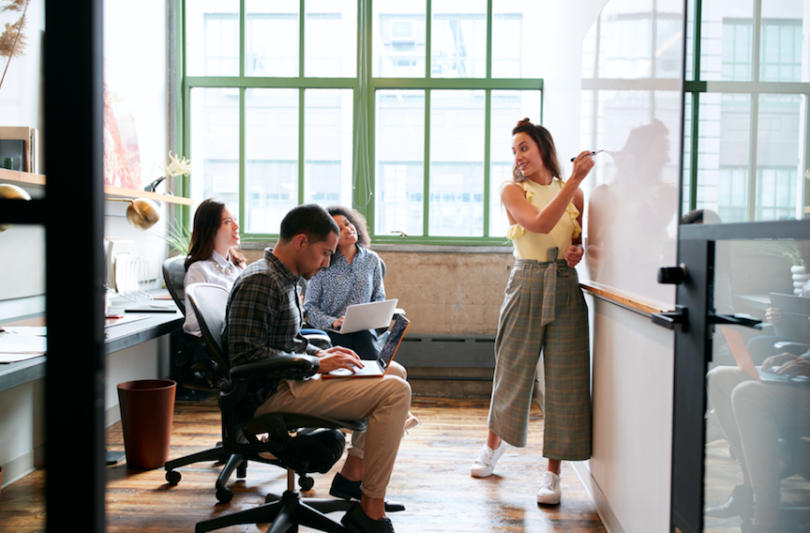 What they do: Wellspring came out of Carnegie Mellon University as a tech transfer solution predominately for universities and research institutes. Today, Wellspring provides software that scans thousands of data sources, finding emerging technologies to identify new trends and opportunities.
How they're changing software: A variety of leading companies and organizations use Wellspring's solutions, including BP, Nike, University of Minnesota and Johnson & Johnson.
Founded: 2003
Funding: $12M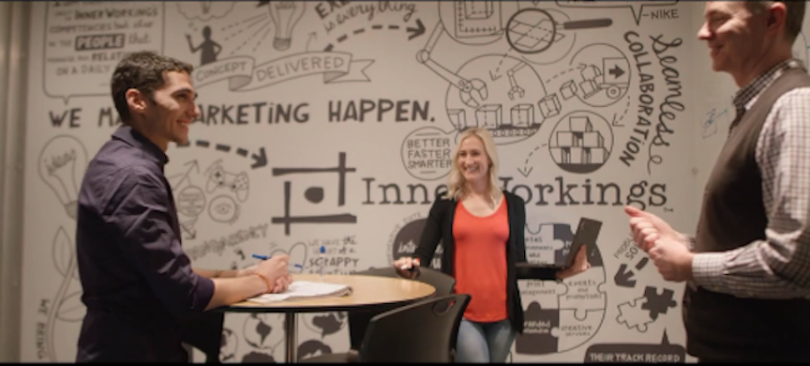 What they do: InnerWorkings is a marketing solutions company, offering a wide variety of services that cover a range of marketing needs. Their solutions include creative services, retail displays, packaging and their platform VALO® which helps brands enhance their campaigns while simplifying their processes.
How they're changing software: InnerWorkings has provided many leading brands with their marketing services including Calvin Klein, The North Face, Kroger and Energizer.
Founded: 2002
Funding: $13M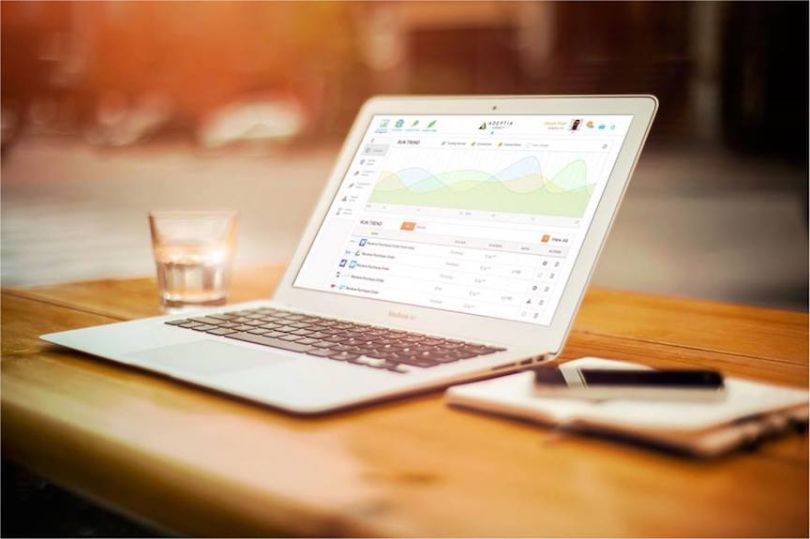 What they do: Adeptia creates B2B integration solutions, automating an array of data and business processes. Their platform is industry specific, serving companies in insurance, healthcare, manufacturing, retail and more.  
How they're changing software: Adeptia shrinks the onboarding process for new customer data from weeks to just minutes. Some of the biggest names in finance and insurance are using Adeptia's solutions, including U.S. Bank, MassMutual, Nasdaq and United Health Group.
Founded: 2000
Funding: $5.9M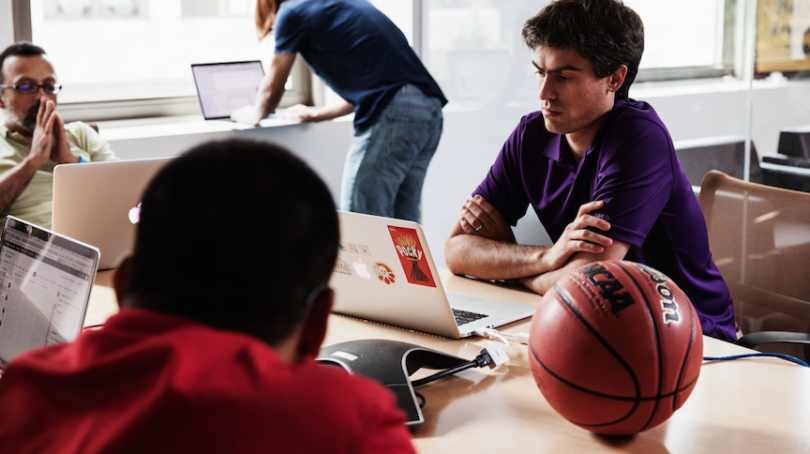 What they do: Fastmodel is a sports technology company providing playbook and diagramming software. The platform enables coaches to access new plays, draw their own and share across multiple devices and channels.
How they're changing software: Their FastDraw basketball tool is changing the way coaches communicate with players and is used by all major professional teams and 85 percent of D1 college teams.
Founded: 2004
Funding: N/A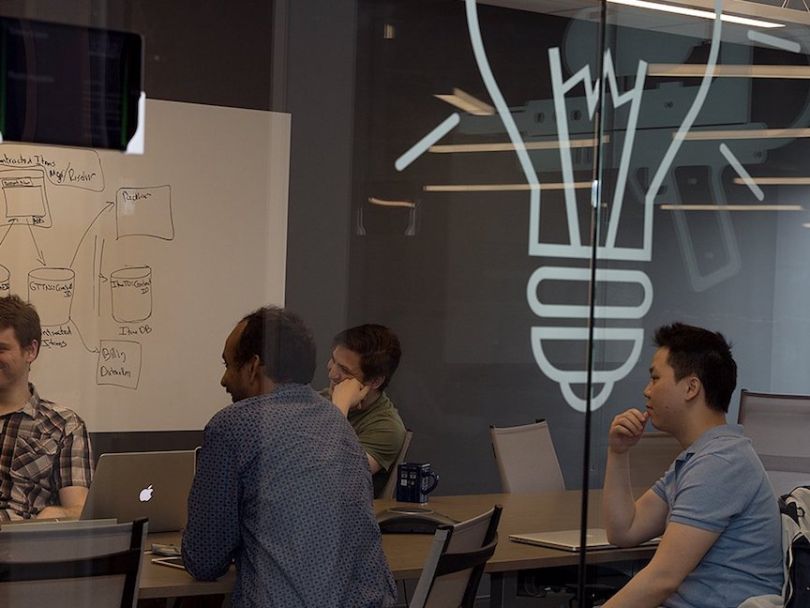 What they do: ItemMaster is a cloud-based, product content platform for the retail and e-commerce space. Their solutions enable brands to manage, expand and distribute their product content. Companies can then create and strengthen their brand stories and engage more customers.
How they're changing software: ItemMaster serves over two hundred retailers, e-tailers and companies like Kellogg's, Amazon, The Clorox Company, Pepsico and Walmart.
Founded: 2009
Funding: $7.5M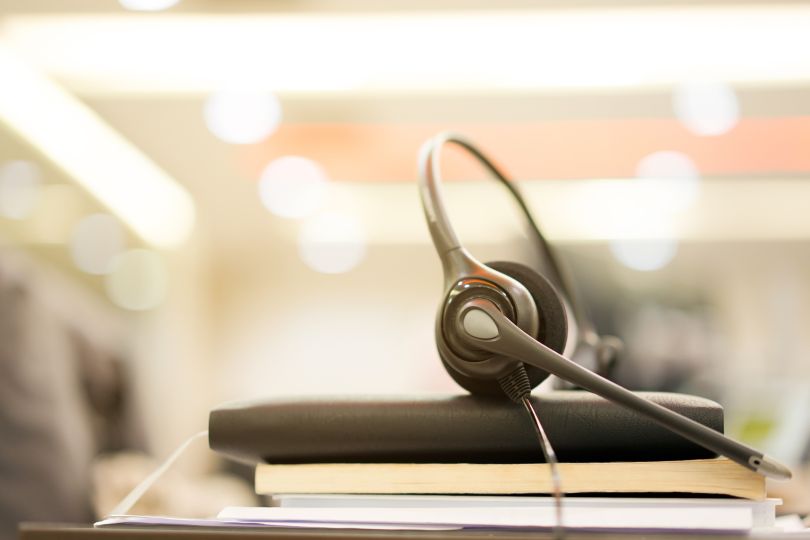 What they do: Swift creates digital instructional technology for learning languages in the classroom. From kindergarten to university, Swift's proprietary technology, DiLL, is improving the way students learn — in a platform that is affordable and deployable anywhere.
How they're changing software: Swift's DiLL program is transforming the way students learn languages and increase their fluency.
Founded: 2011
Funding: Undisclosed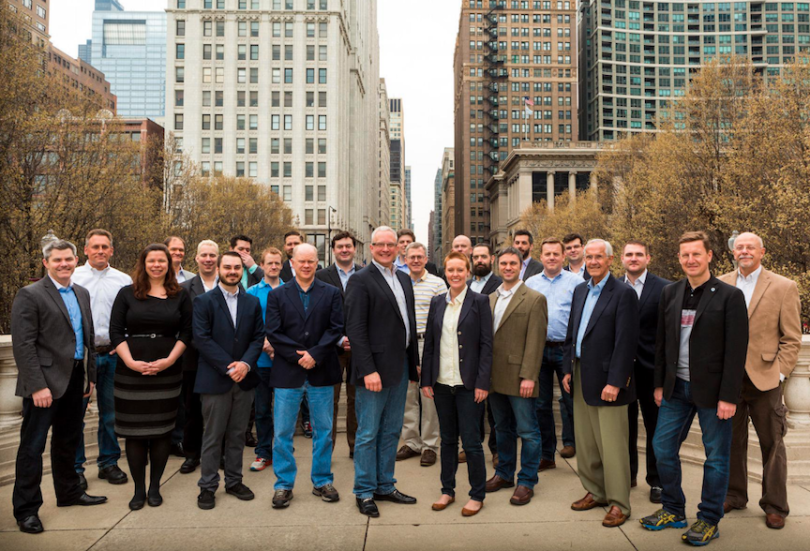 What they do: Apervita is a platform and marketplace where health systems and institutions can subscribe to and publish health data and analytics. The system makes data and insights more accessible to health professionals, enabling them to provide the best healthcare.
How they're changing software: Apervita frees the health information trapped in paper journals and closed systems, granting access to health systems. Many leading medical institutions are using Apervita like Johns Hopkins, The Mayo Clinic, University of Michigan and GE.
Founded: 2011
Funding: $21M