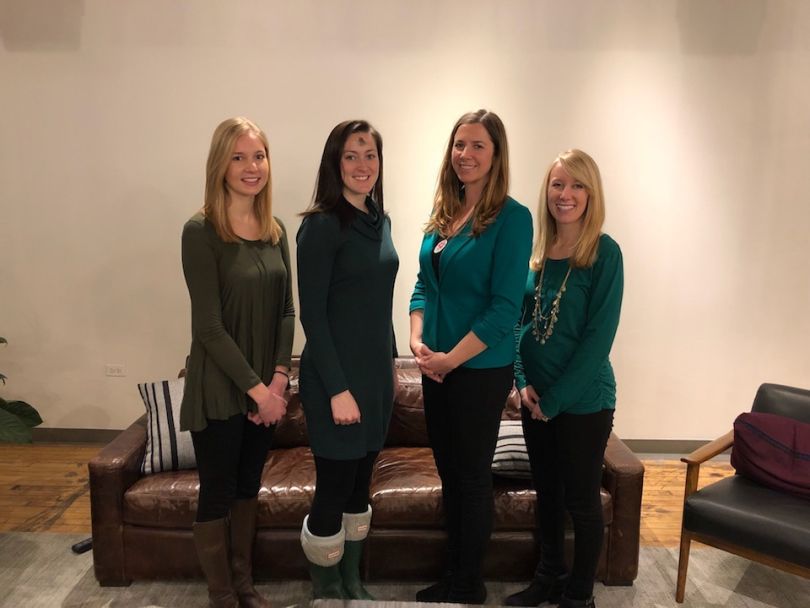 We often say there's never been a better time to launch a startup in Chicago. Employee count is up at Chicago's 100 largest tech companies, funding is on the rise and the ecosystem as a whole is making a conscious effort to make the tech industry more diverse and inclusive.
The same can be said about venture capital firms. According to a 2017 study from Hyde Park Angels, Windy City startups beat those in San Francisco, New York, Los Angeles and every other city in the country in return on investment.
But don't take our word for it. Consider, for example, IrishAngels Ventures, a local venture fund that recently launched after its angel network of the same name saw traction and success.
"We knew when IrishAngels launched that we wanted to raise a fund," said managing director Gale Bowman. "But our first goal was to figure out what types of opportunities our investors wanted to see. After that, we learned by doing: writing checks, taking board seats and working with co-investors on deals."
Launched as a network of angel investors in 2012, IrishAngels is now made up of more than 200 individual investors. The group invests between $6 million and $7 million per year in startups raising seed and Series A rounds, with local tech companies like Wise Apple, Page Vault and ZipFit among its portfolio companies.
As an entrepreneurial organization, one of our key goals is to make sure the people we're investing in get as much help as they need."
While the IrishAngels venture fund works closely with the group, the two take different approaches to deals. The venture fund only invests in tech companies, whereas the angel group invest in startups working in a variety of industries. The venture fund also participates in larger rounds, up to $10 million, whereas the angel network's cap is around $3 million.
Despite differences in the types of deals they chase, the groups share one unifying thread: The University of Notre Dame. The companies the fund and group invest in often have a tie to the school, though they also consider companies that have a lead investor identified and are looking for co-investors.
IrishAngels sources deals through members of its angel group or co-investor partners looking for another firm to get in on the action. On the business end of things, the fund looks for companies with traction that operate in markets worth $1 billion or more. But dollars and cents aren't the only things IrishAngels Ventures is after.
"As an entrepreneurial organization, one of our key goals is to make sure the people we're investing in get as much help as they need," said Bowman. "Yes, we're writing checks and looking for a return on investment, but we want everyone involved in the process to find value from the partnership."
IrishAngels Ventures will make its first investments this year. And though the venture fund will invest in companies from across the country, Bowman's team will likely keep a careful eye on Chicago.