If you want your teams to deliver creative, inspired work, siloing them off in dull-colored cubicles simply won't do. These Chicago tech companies know this, opting instead for locations with plenty of room for collaboration and touches of personality.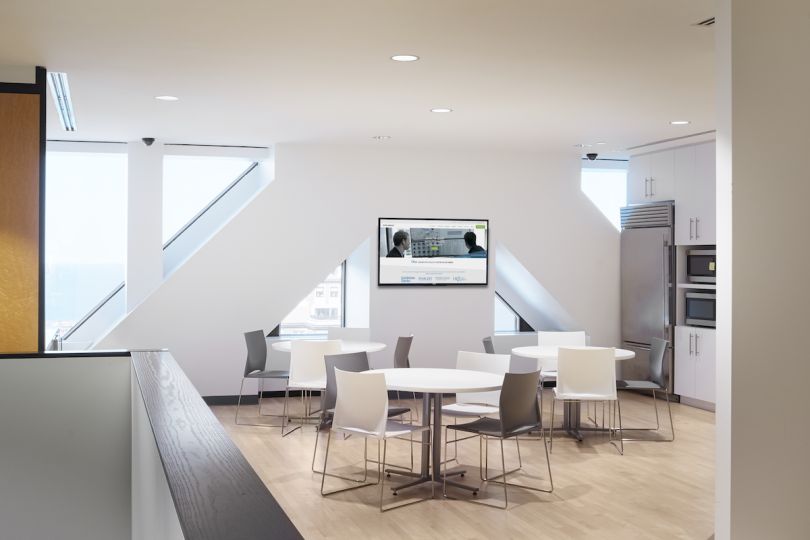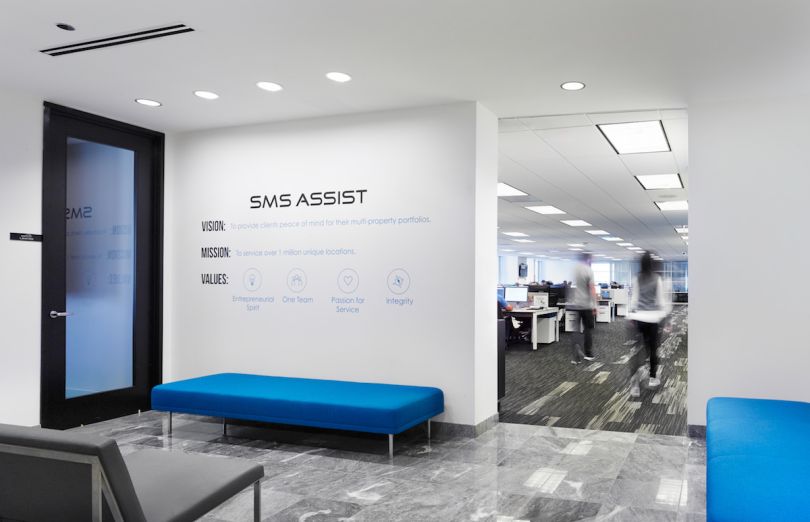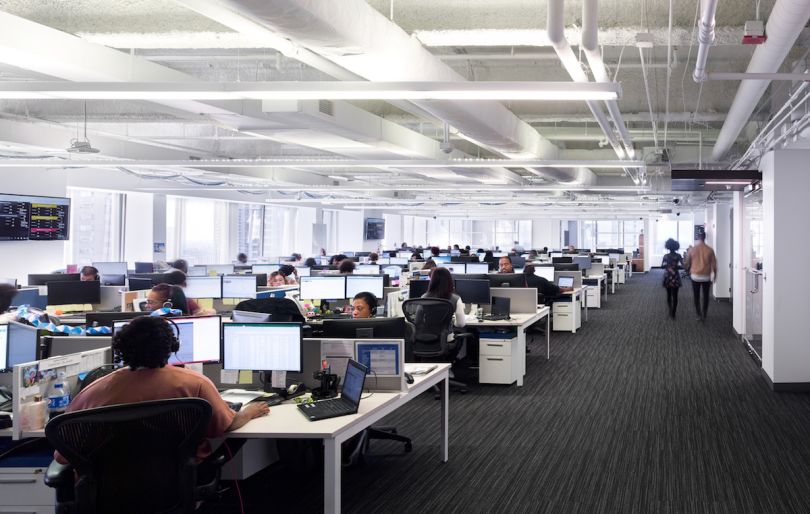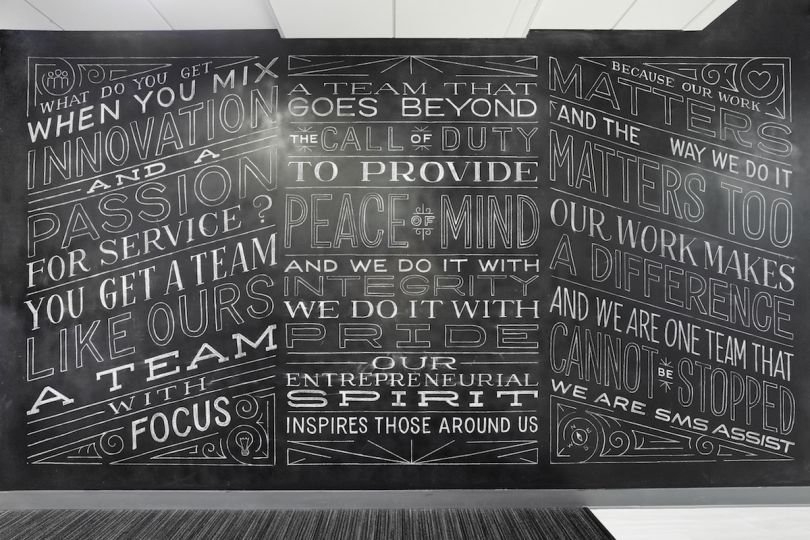 What they do: SMS Assist makes software used by property managers and subcontractors to streamline the process of maintaining commercial and residential real estate.
Location: 875 N. Michigan Ave.
Square footage: 100,000
Favorite design feature: "Because we are a company with strong values that guide us in how we treat our teammates and our customers, my favorite design feature in our office is the chalk wall that is a daily reminder of our company's values," said CEO Taylor Rhodes. "I also love that a local Chicago artist, Jenna Blazevich, illustrated it for us."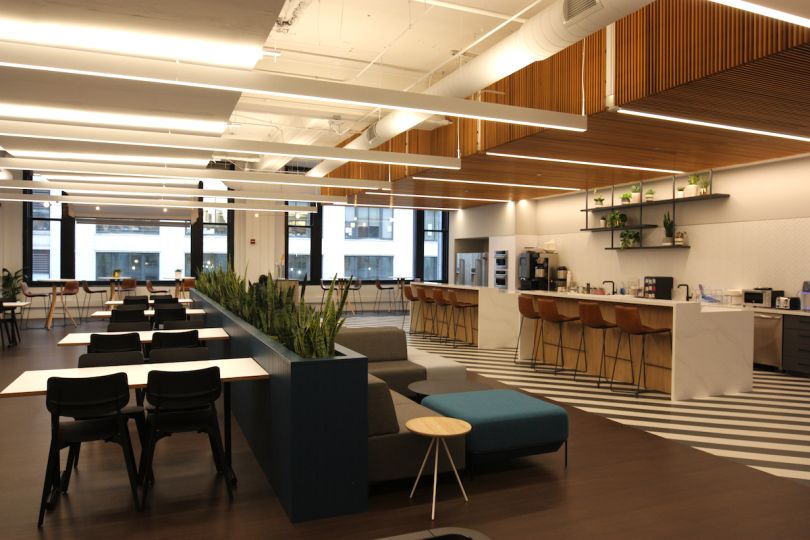 What they do: Snapsheet makes white-label technology that streamlines the process of submitting and receiving automotive insurance claims.
Location: 1 N. Dearborn St.
Square footage: 50,000
Favorite design feature: "Our goal was to design a space that feels collaborative and functional," said Chief People Officer Sarah Doll. "From open meeting spaces to huddle rooms and from the game room to the large family style kitchen, I think we did just that."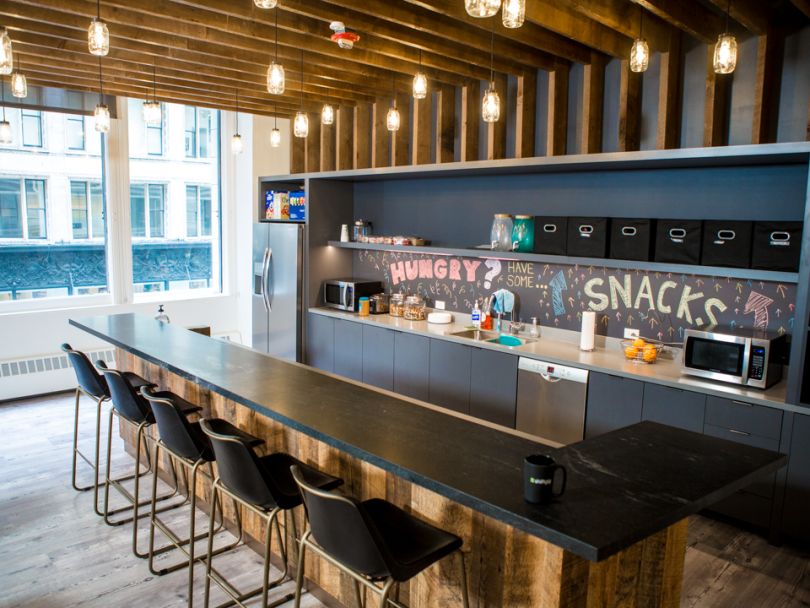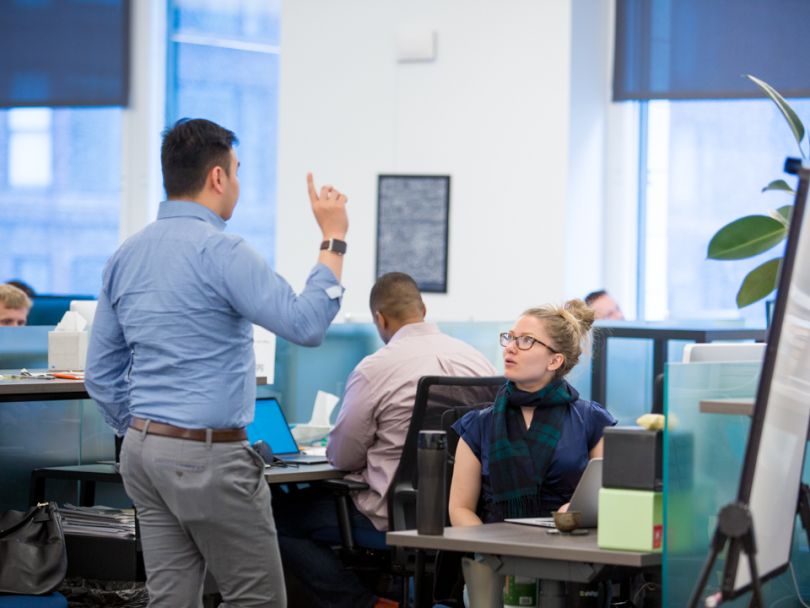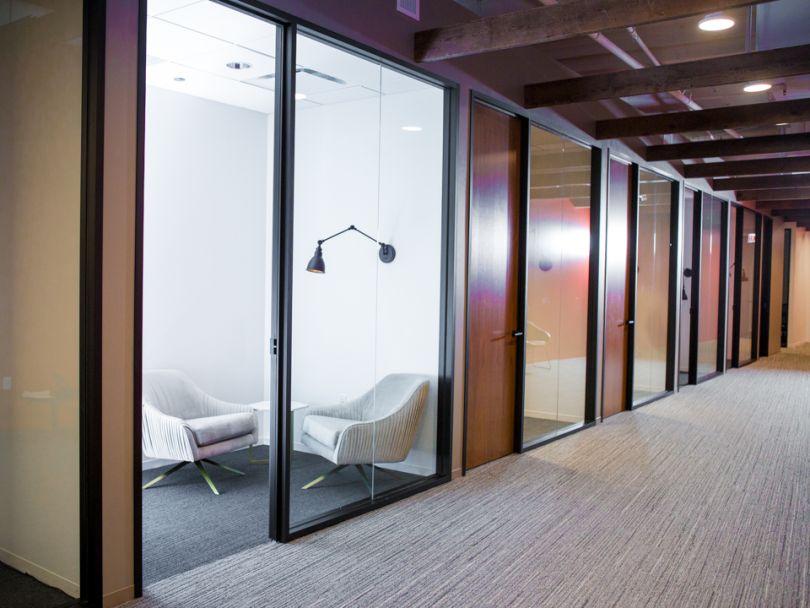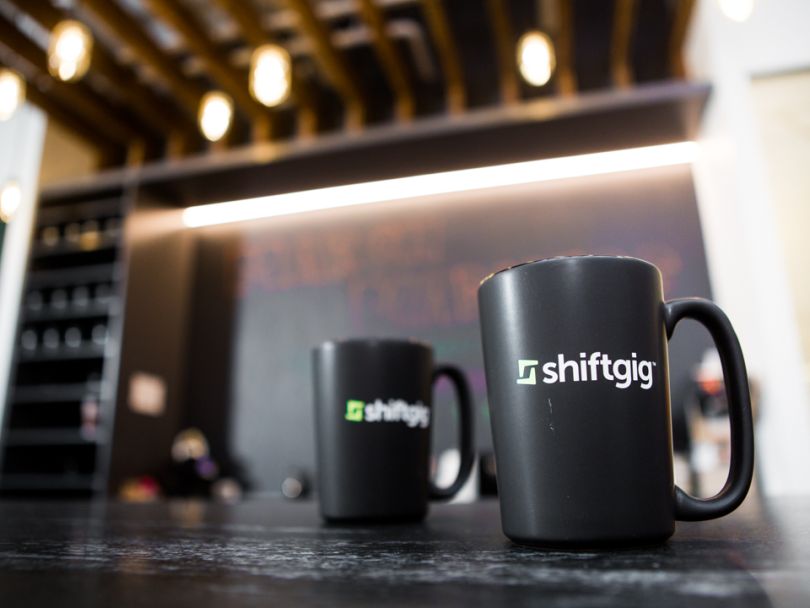 What they do: Shiftgig operates a two-sided marketplace that connects companies in need of hourly workers with people looking to pick up extra shifts.
Location: 1 N. State St.
Square footage: 23,773
Favorite design feature: "My favorite design feature of our office is the open floor plan," said Vikki Caruso, VP of human resources. "The layout of our office caters to both small and large group collaboration as well as open and private meetings. It provides an inclusive environment where employees can grab a cup of coffee, sit on the couch and enjoy productive conversations with fellow employees."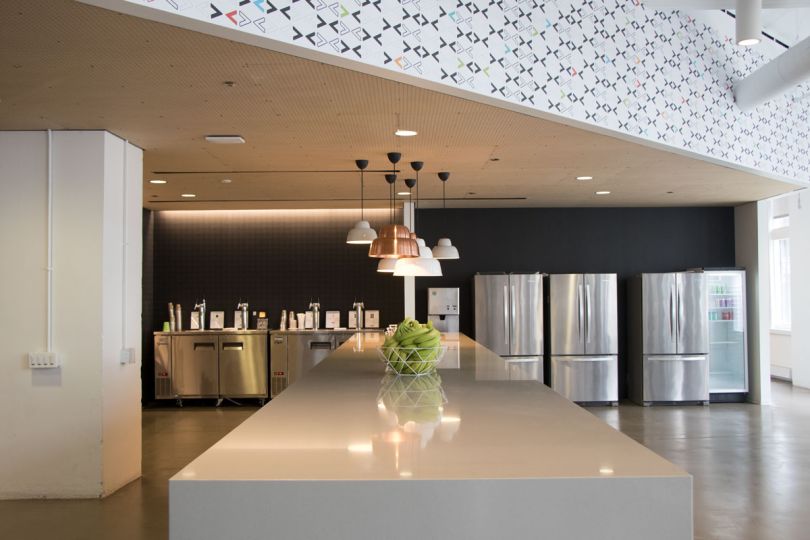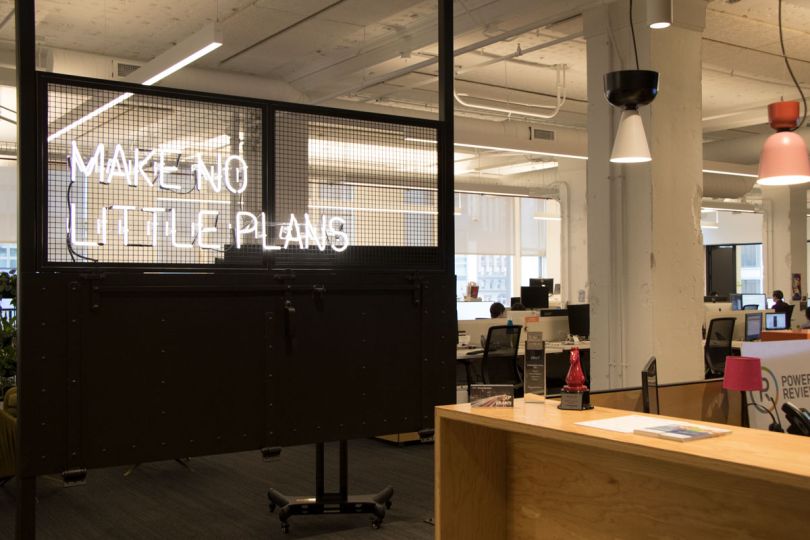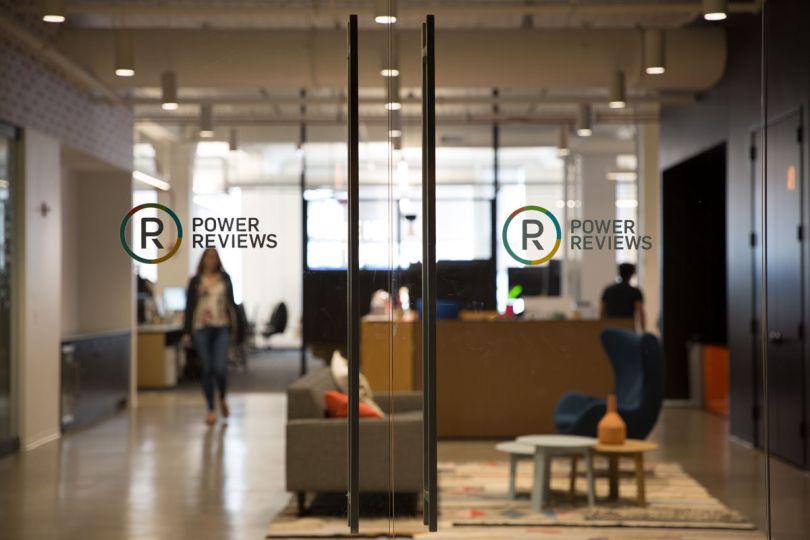 What they do: PowerReviews' customer engagement software makes it easier for brands to receive and share reviews and ratings of their products and services. The company also offers tools for powering Q&A sections and leveraging ratings to increase search engine traffic.
Location: 1 N. Dearborn St.
Square footage: 38,000
Favorite design feature: "How we made our decisions. We asked our employees to submit ideas and requests of what they wanted to see in the office, and we received over unique 900 submissions," said Chief People Officer Kira Meinzer. "The design team was able to incorporate many of those ideas into the final design. Our high ceilings, large windows and tons of plant life create the bright and airy environment we were looking for. And most importantly our 'Make No Little Plans' sign, which has followed us from our last three offices."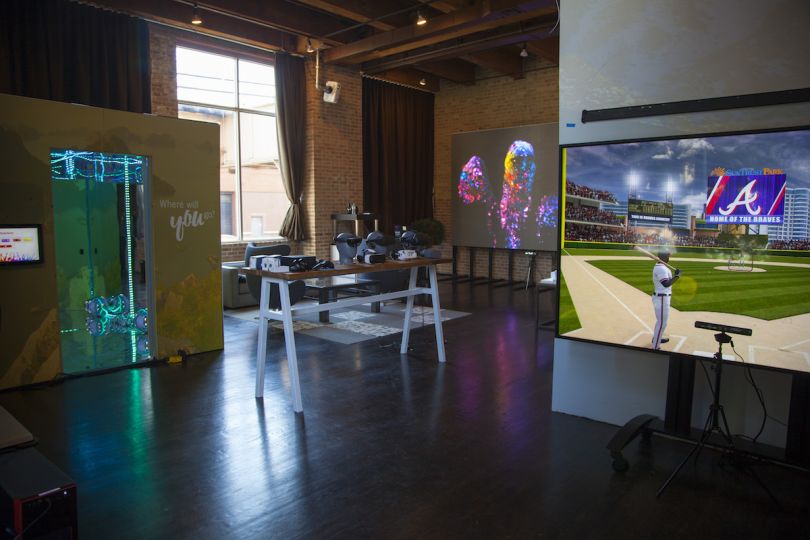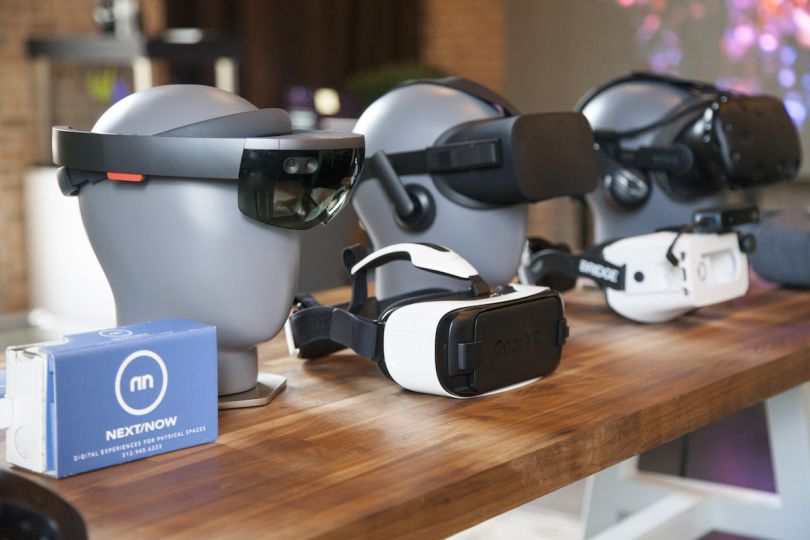 What they do: Headquartered in Fulton Market, Next/Now is a marketing technology agency that specializes in cutting-edge technologies like virtual and augmented reality technologies, motion-based interactivity and a blending of digital and physical elements.
Location: 1200 W. Lake St.
Square footage: 6,300
Favorite design feature: "Our 15' by 15' fully immersive virtual reality room," said marketing strategist Mark Matthews. "We also have a projection mapped wall, a tournament-size shuffleboard table and a giant 11' by 8' LED screen."