Every sales team runs on a healthy dose of competition, but competition alone won't keep a team engaged. So what is the secret to building a killer sales culture? We spoke with five Chicago tech companies to find out.
Grubhub's portfolio of food delivery marketplaces lets diners order takeout from more than 80,000 restaurants in metropolitan areas across the country — and in London, too. Kenny Klein, senior manager of restaurant sales, said selling a product they use every single day gives his team a unique opportunity to see the world from the customer's perspective.
What sets Grubhub's team apart from other teams you've worked with?
We're selling a product that we believe in and use every day, allowing us to truly be customer-obsessed. The team is constantly monitoring the needs of both our diners and restaurants, and we take great pride in building a restaurant marketplace where every diner can be matched with the restaurants and dishes they're craving.
How do members of your team compete against each other?
We love friendly competition. Teams and individual sales executives are regularly aiming to be at the top of monthly, quarterly and annual metrics. We'll also run a variety of ad hoc competitions to help drive company and department initiatives, all while having some fun.
And how do your team members help each other grow?
You'll always find colleagues helping each other with their accounts and sharing learnings. What sets us aside from a lot of sales organizations is that we encourage individual sales executives to help drive the success of the organization through leadership. Sales executives have become go-to subject matter experts and often get involved in mentoring, hiring, training and process improvement. The opportunities to get involved and challenge yourself are endless.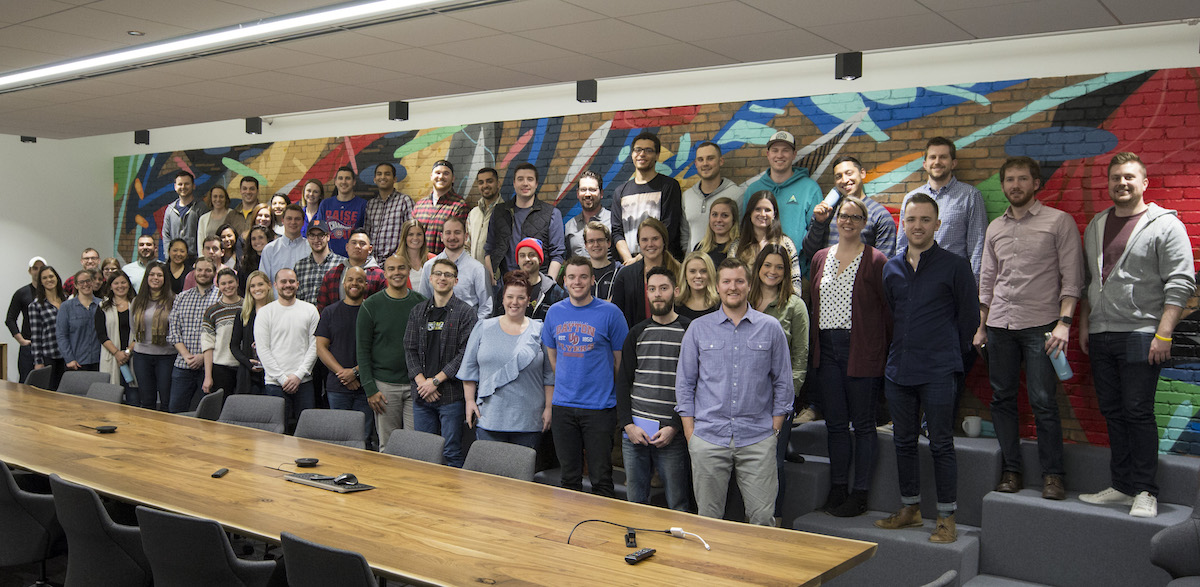 ActiveCampaign makes cloud-based software that helps business owners automate and enhance their targeted digital marketing efforts. VP of Sales Adam Johnson said the company's sales team puts a big emphasis on collaboration, both internally and with other teams. But that doesn't mean there isn't room for some friendly competition.
What sets ActiveCampaign's sales team apart from other teams you've worked with?
ActiveCampaign is unique in that there's a level of support and collaboration not only within teams, but across teams. We're a growing organization, and our leaders are truly focused on developing their people. We're fortunate to make investments in real sales training to help build great salespeople.
How do members of your team compete against each other?
We strive to create equal opportunities for all of our sellers, creating a healthy competition. Everyone wants to win, but not at someone else's expense. And there's always rewards — whether it's a monthly Champions' Dinner or spiffs like Cubs Tickets.
And how do your team members help each other grow?
Whether it's product knowledge, deal strategy or competitive intelligence, team members are constantly lending each other a hand. There's always collaboration, from sharing best practices to participating in onboarding. While sales can be competitive, everyone on the team knows we're one team striving toward the same goal: helping businesses grow using the ActiveCampaign platform to improve our customers' customer experience.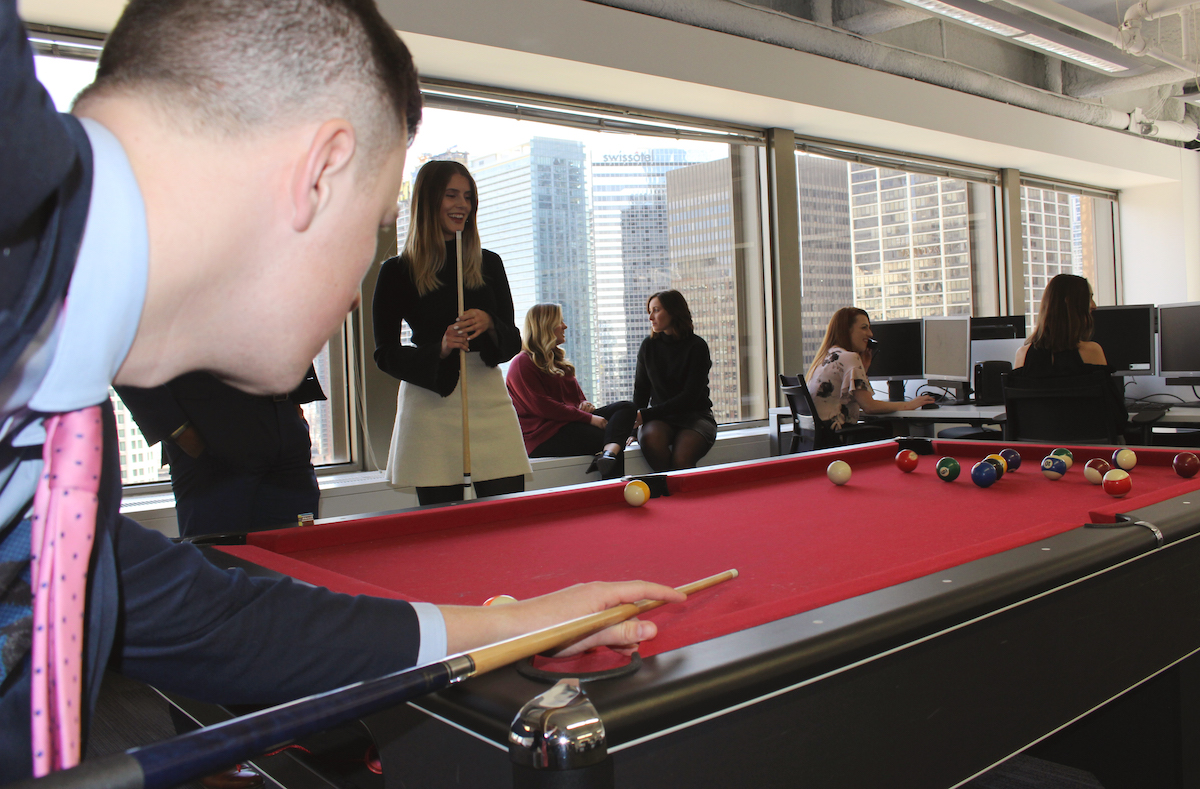 PHMG is an audio branding agency that specializes in helping companies improve their sound with creative copywriting, professional voice artistry and custom music. According to members of the PHMG sales team, the company puts an extraordinary emphasis on rewarding employees for their contributions.
What sets PHMG's sales team apart from other teams you've worked with?
Hannah Hughes, media development executive: PHMG is different from any other company because of the incredible rewards that are available. Every promise they make is fulfilled: the incentives and bonuses are lucrative, and fast-track progression is a reality for everyone who puts the work in. Combine this with the friendly, dynamic environment and the generous perks, and it creates a unique sales team primed for success.
How do members of your team compete against each other?
Kevin Foley, head of business development: Our culture is built on our core value of passion. Every member of the company has a true passion for succeeding in what they do, which creates healthy competition among colleagues who really care. This passion also transfers into our charity activities, as we dedicate as much effort to raising money for truly worthy causes through the PHMG Foundation.
And how do your team members help each other grow?
Corey Nieder, media development manager: We seize every opportunity to grow and build our skills, taking part in regular training sessions, sharing best practices and always focusing on our individual contributions to the group effort. With this mentality and approach, every member of the team works together in the pursuit of continuous improvement.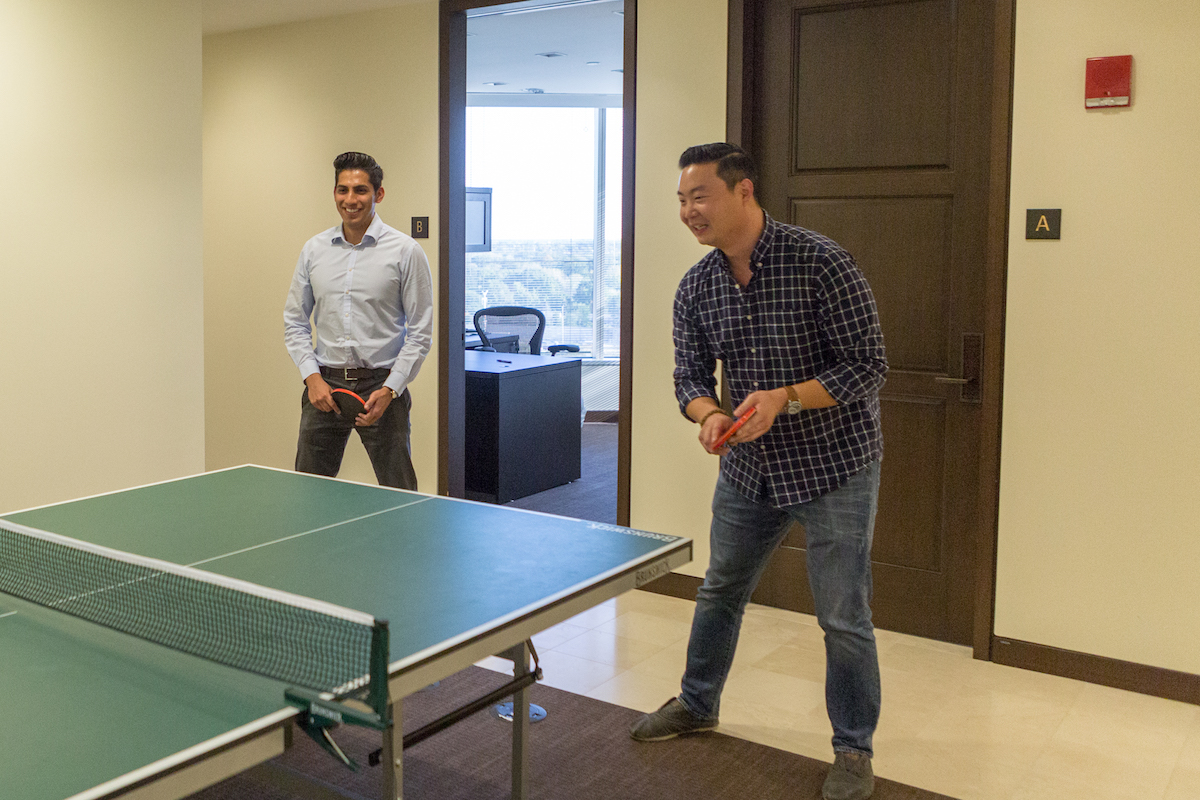 Infutor Data Solutions combines data with proprietary technology to help companies better understand their customers, as well as the most effective methods of reaching them. Members of the company's sales team said the company takes a consultative approach to its sales process, as well as to helping each other succeed.
What sets Infutor's sales team apart from other teams you've worked with?
Dustin Northcutt, SDR: Many teams relentlessly pursue the sale, but at Infutor we are encouraged to be as curious as we are hungry. This mindset is essential, as our data solutions can be applied to a myriad of settings and we have to be consultative in our approach.
How do members of your team compete against each other?
Mark Janz, senior sales executive: Friendly competition is what drives our group, and, because it's a sales group, everyone carries a little extra competitiveness with them into the office every day. I mean, who doesn't like winning? But, at the end of the day, members of this group are supportive of each other, and we all see the bigger picture. When one of us wins, it feels like we all win. We're all aware that the whole is greater than the sum of its parts.
And how do your team members help each other grow?
Dan Lescano, sales executive: At the end of the day, we are all reaching for a common revenue goal. I was promoted from a sales development representative role to a sales executive role, but I quickly found that closing deals wasn't as easy as I anticipated. I've had the benefit of getting access to servant leaders who would selflessly sit on customer calls with me to help guide my learnings and speed up my progression in the new role. Then we'd have a retro meeting immediately afterward to share constructive criticism and takeaways.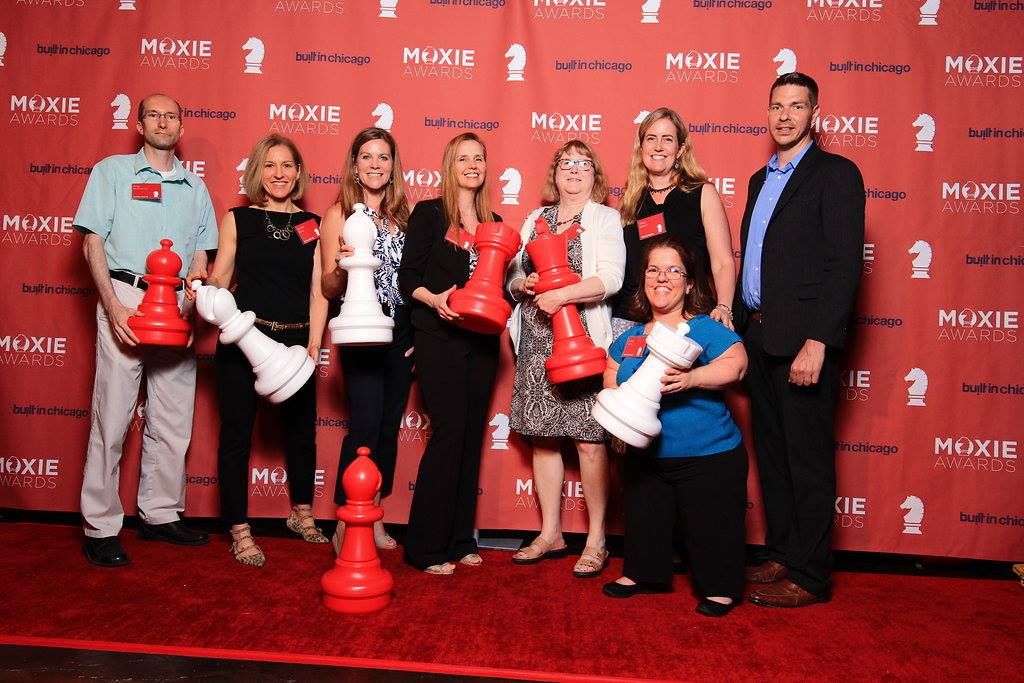 Veritas Health runs a network of online publications that help patients with injuries and chronic health conditions understand, prevent and manage their conditions. Senior Account Manager Brittany Peters said the company's recent growth has created a lot of opportunities for team members to help push the needle for the company as a whole.
What sets the Veritas sales team apart from other teams you've worked with?
Our team is comprised of both sales and account managers, with a shared goal of putting our clients first. We approach that goal by consulting and providing recommendations to the client so they can reach their full potential with us. In order to complete our goal, our team has to be transparent, which is also very refreshing. In the end, our organization always puts the organization first while having a team mentality, which helps build our success and secure new business.
How do members of your team compete against each other?
Our company has experienced tremendous growth in the last year both internally and through securing new business. With this growth comes newly formed competition and a startup mentality. Everyone wants to perform better for the continued success and growth of Veritas Health. Our startup mentality also keeps us focused and driven.
And how do your team members help each other grow?
As a growing organization, our team members can't be afraid of change — change challenges you and helps you grow. Team members are very aware that the questions they raise, the ideas they have and the solutions they provide will help not only grow the organization but will help them grow as professionals. We encourage each team member to remember that they are making an impact in the future of this organization, which is exciting!