While KAR operates in the old school industry of automotive auctions, it approaches everything with the mindset of a startup. "Our chairman and CEO, Jim Hallett, likes to say 'we're disrupting from within,'" said Kayne Grau, who is president of data as a service and KAR auction services.  
That mindset has helped the company stay at the forefront of the industry's digital transformation, adding data analytics, a mobile auction platform and more in the past year.  
We spoke with four leaders at KAR about the company's growth and how they plan to lead the auto auction industry's digital transformation.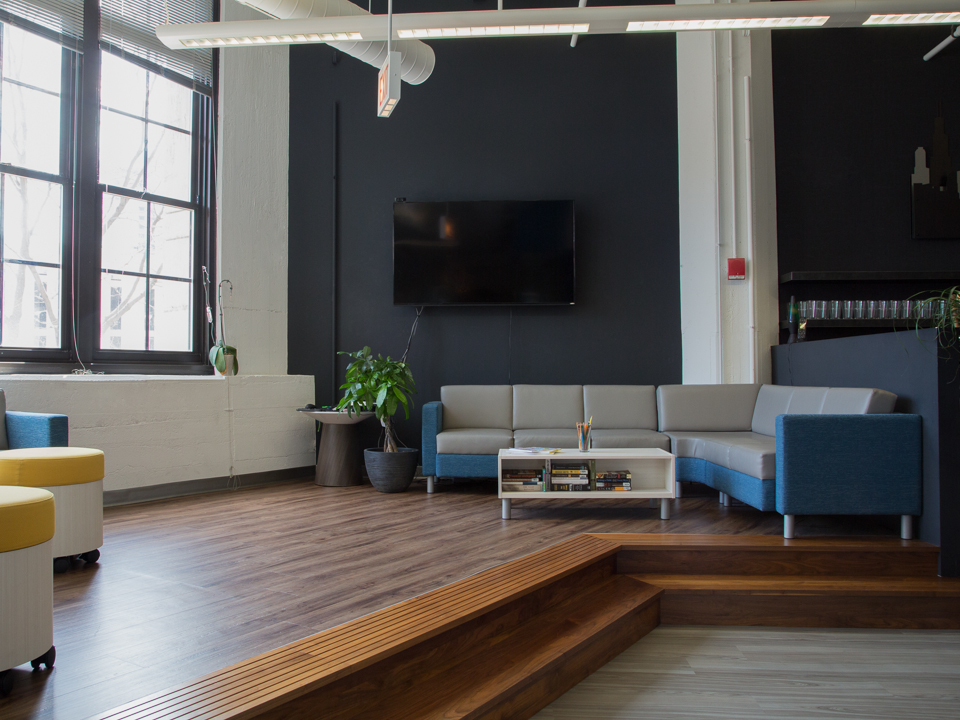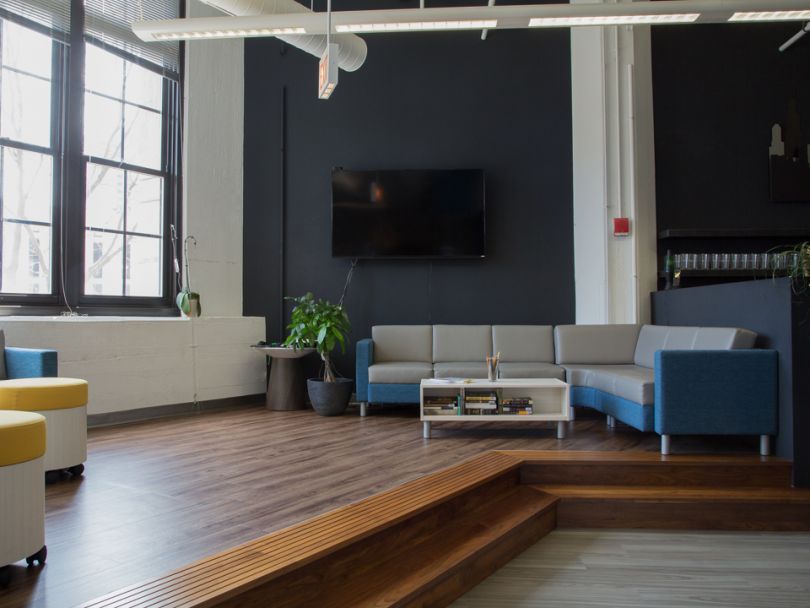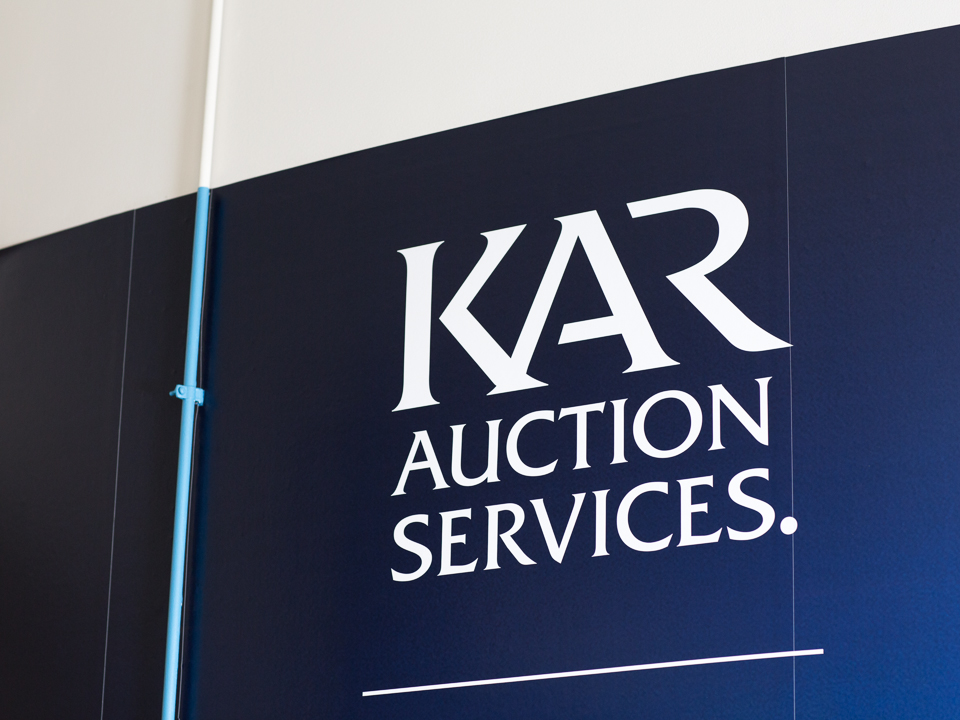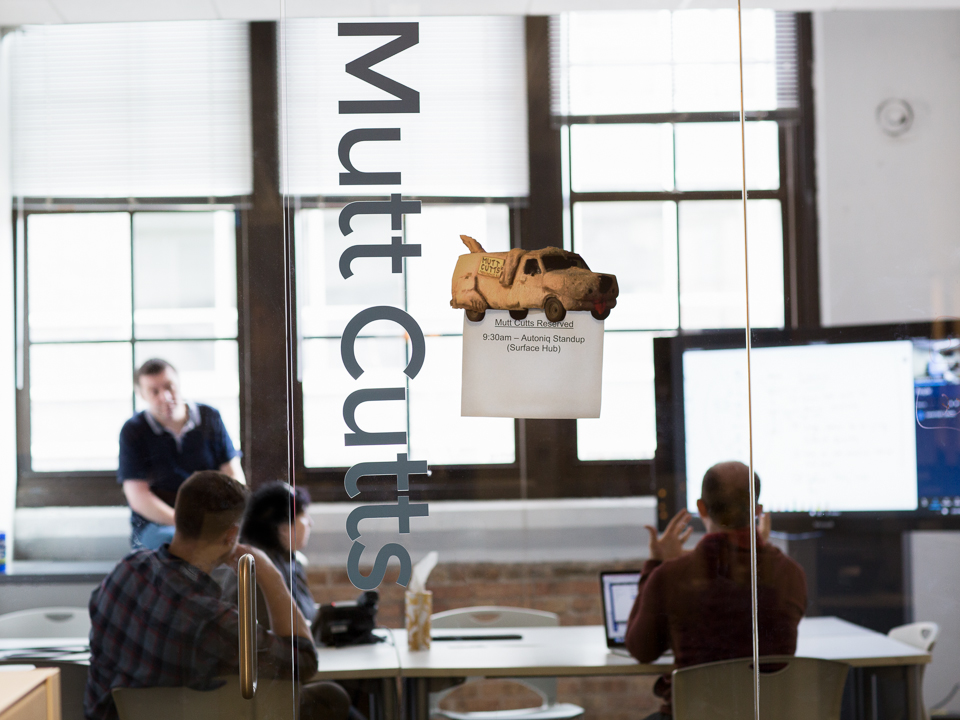 FOUNDED: 2007
EMPLOYEES: 17,500 national; 60 local
WHAT THEY DO: KAR is a Fortune 750 company that works with automotive manufacturers, insurance companies and dealers that buy, sell and trade used vehicles through its platform.   
WHERE THEY DO IT: Headquartered in Carmel, Ind., with offices in Chicago and across North America and in the United Kingdom.
DRIVEN TO HELP: Employees can spend a paid work day volunteering in the community with its Leap Into Service program.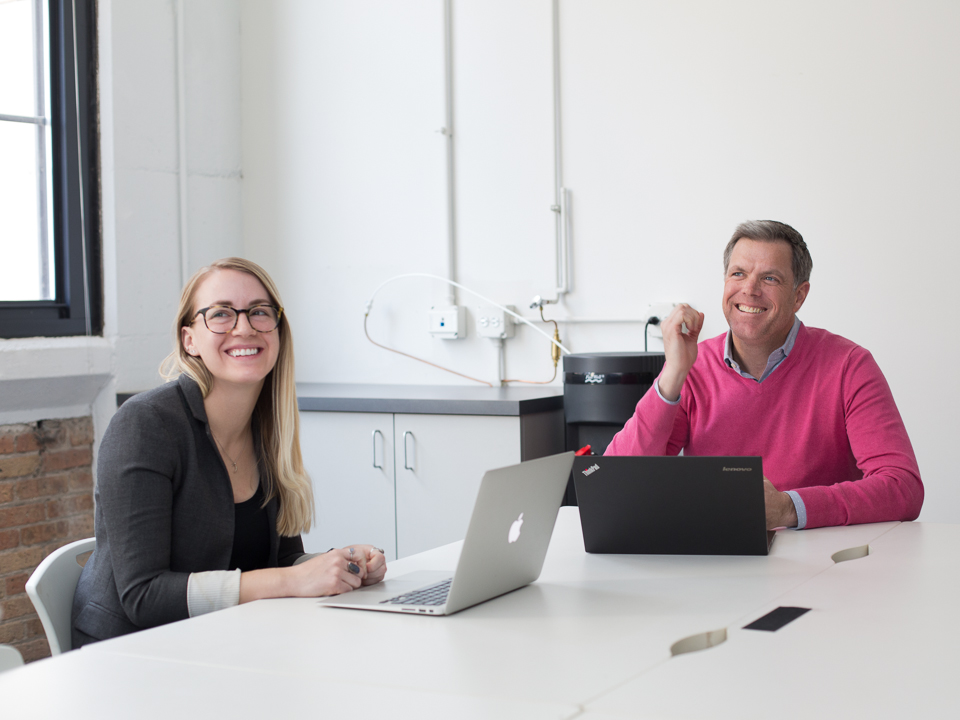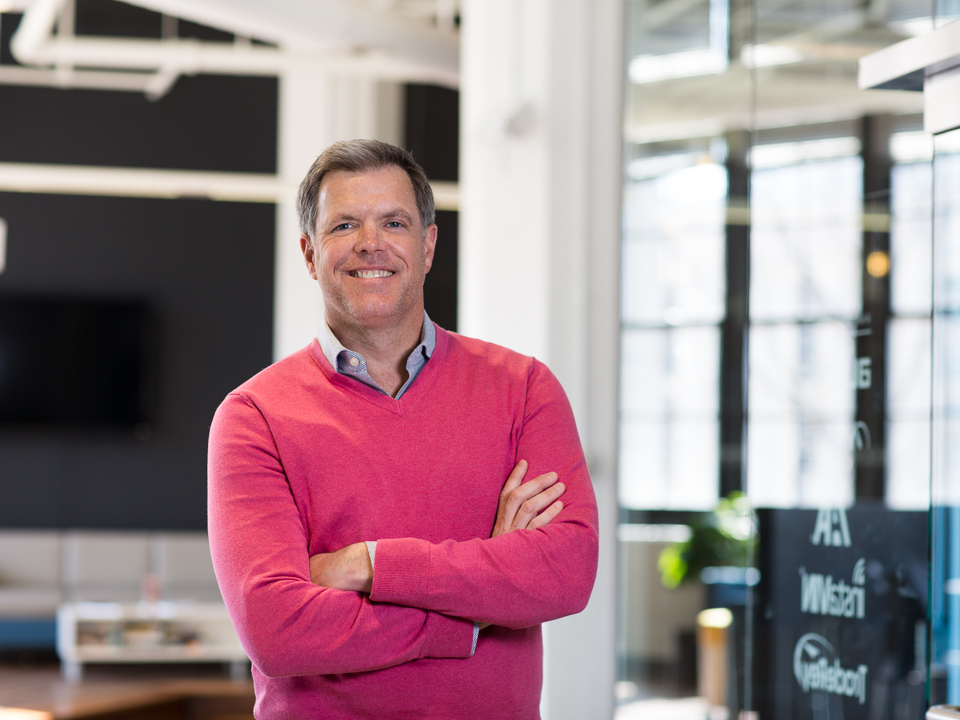 Kayne Grau, President of Data as a Service, KAR Auction Services
Kayne Grau leads the strategic direction of KAR's data assets and data-based businesses like DRIVIN, Autoniq, pricing solutions and instaVIN products.
BEYOND WORK: Kayne enjoys spending time with his children and staying healthy through exercise and sports.
What is KAR's vision for the future?
I'm passionate about our strategic priorities and the doors they will open for KAR and our customers. We are establishing a global solution, maximizing value through data science, growing alternative digital channels, expanding mobility and creating a seamless buyer/seller experience.
Our chairman and CEO Jim Hallett likes to say we're disrupting from within. That's something I get excited about. We're not sitting around viewing the world the way it exists today. We're looking a few years out and asking ourselves how KAR will fit in that future automotive landscape and what will get us there. It's a testament to the opportunities here that many of the founders of KAR's acquired companies have stayed with the company in senior leadership roles.    
We're looking a few years out and asking ourselves how KAR will fit in that future automotive landscape and what will get us there."

 
What is KAR doing to keep up with the digital revolution?
KAR's acquisitions over the past year — TradeRev, DRIVIN and STRATIM — prove that we're not going to sit on the sidelines of the digital revolution. Those services and tools, combined with what already exists in the KAR platform, give us an edge in the digital revolution because we have an end-to-end suite of products for our customers to choose from.
I don't think any sector will be more disrupted by the digital transformation than automotive over the next 10 years. We are trying to solve complex, far-reaching problems.

When interviewing, how do you know you've found the right person?
I look for someone who displays aptitude, attitude and confidence. I like people who are confident about what they've done in their career and can look me in the eye and clearly articulate why they think KAR would be a great next step in their career. It's not just a job — it's a future together.
We want to ensure that everyone is going to fit in their own way. The majority of our employees have made a best friend here, and that's important to us. We work long days in the office, and we want their experience to feel positive. Our culture is our backbone. We believe in no assholes and no prima donnas.
What learning and growth opportunities exist for employees at KAR?
KAR provides training, support and subject matter experts to help employees grow and advance their careers. I continue to see our employees get promotions into managerial and director-level roles, and that's because everyone is empowered and encouraged to take on more responsibilities and learn new things.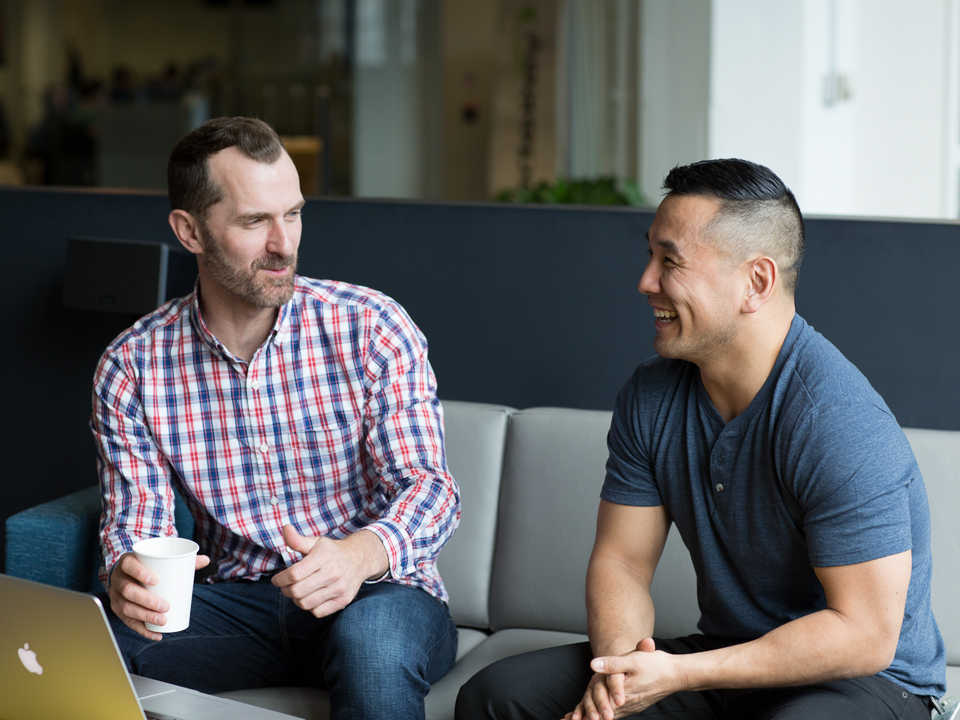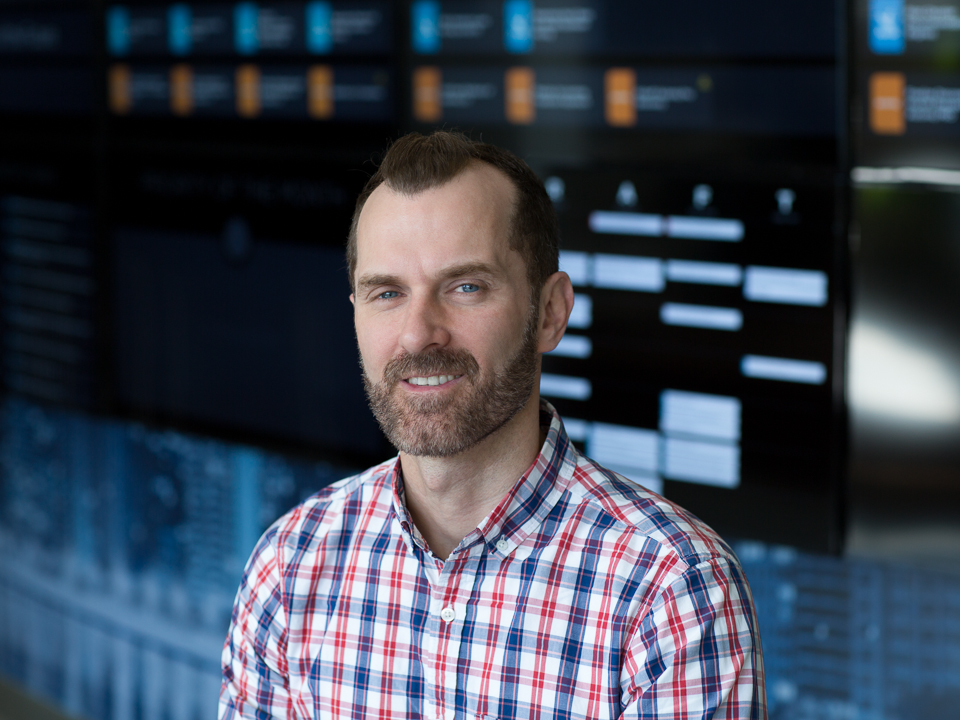 Michael Russell, Vice President of Product and Technology, DRIVIN
Michael Russell is on the DRIVIN team. He aligns the efforts of the product management, engineering and design teams to ensure its products meet its customers' needs. 
BEYOND WORK: Michael puts his engineering and creativity to use writing a video game on the Unity game platform.
What is the most interesting problem you are solving with tech?
Michael: One of the most interesting challenges we're tackling is how to develop accurate, timely recommendations for what used cars dealerships should carry on their lots. This is challenging because no two cars are exactly alike.
Each model will likely have unique trim options, mileage, and wear and tear. Moreover, the value of each of those models depreciate every day, so the price can change daily. Our recommendation system needs to account for many variables, including a prediction of how fast a car can be sold and what profit it is likely to yield.
Another challenge: no two dealerships are alike. Each has a unique location, market, inventory and staff. Dealers tend to carefully inspect their cars before purchasing because their aggregate purchasing decisions will have a huge impact on their bottom lines. It's one thing to do this in person, it's another to do this via a website or app.
What problems can a new hire expect to help solve?
What makes this interesting for tech job seekers is that we have both a data science problem and a user experience problem. How do we develop the right analytical solutions for matching cars to dealerships, and how do we offer the right kind of tools to give dealers confidence in the cars they purchase online?
Our core mission is to give dealerships the best tools possible to help them make smart financial decisions."

 
What's the biggest challenge facing the automotive marketplace industry? What are you doing to overcome that?
The automotive marketplace industry is changing in so many ways. Consumers are more informed than ever, and they are becoming more educated on the overall cost of ownership and the impact of cars on the environment.
Automotive technology is rapidly evolving with self-driving cars possibly on the horizon. Car brands are experimenting with new purchasing models, including subscription models. While the number of cars on the market continues to increase, the number of dealerships in the market has actually decreased in the past 10 years due to various economic pressures.
Our core mission is to give dealerships the best tools possible to help them make smart financial decisions. Access to data and data science underpins everything we do. We aim to empower dealerships with decision-making capabilities they could not otherwise build on their own. We want dealerships to be able to focus more on selling cars and less on what cars to stock.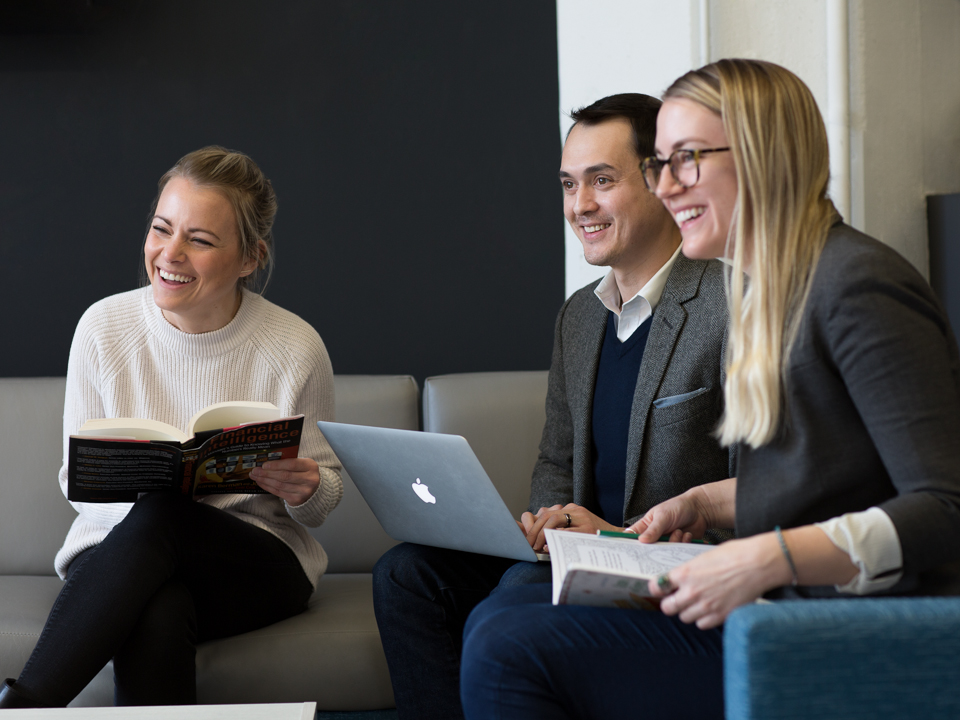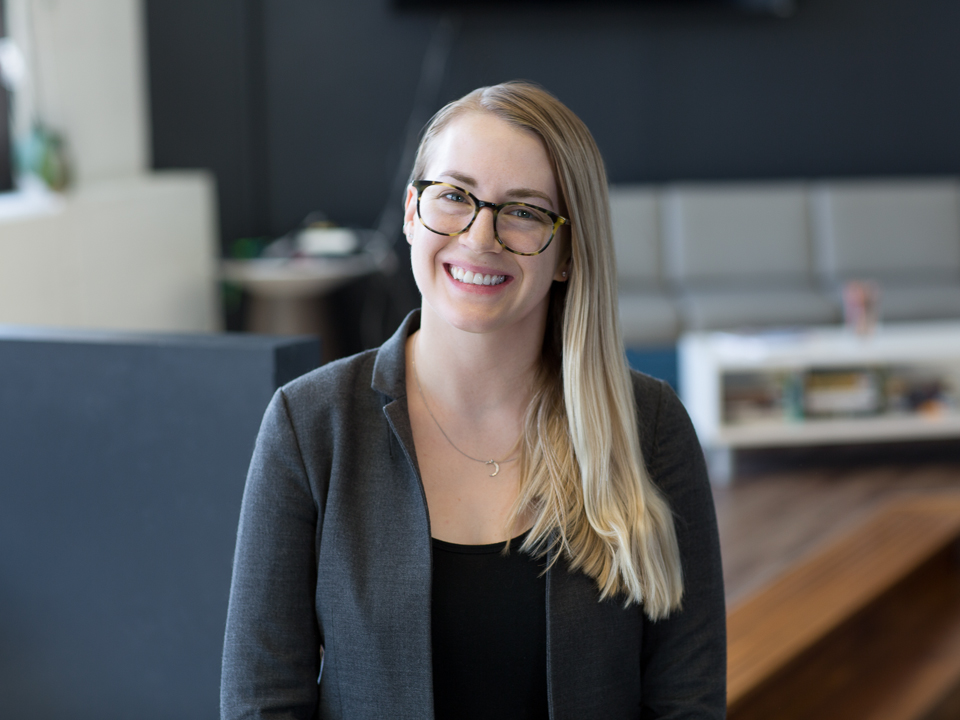 Lauren Quinnett, Program Manager at TradeRev
Lauren Quinnett is a member of TradeRev, which is a mobile auction and vehicle appraisal platform within KAR. Her team provides commercial and original equipment manufacturers accounts with a full understanding of the auction platform, fulfills their reporting needs and provides customer support.
BEYOND WORK: Lauren recently went skiing for the first time and became hooked on the sport.
 
Was there anything about KAR that surprised you once you joined?
I was surprised at how seamlessly KAR business units collaborate. We work together to solve the same problems, which creates great networking opportunities with employees in other KAR business units. Everyone has a mutual respect for each other, which is important.
What's the biggest challenge you see in the industry? How is your team overcoming it?
The biggest challenge is trying to shift the mindset of people in the industry and direct them to the future of the automotive marketplace.
We are an innovator in the industry, and we are capturing people's attention by showing them the great results we have had with existing customers. Once a customer gives us a shot, their results and the platform's ease of use keeps them coming back.
The biggest challenge is trying to shift the mindset of people in the industry and direct them to the future of the automotive marketplace."

 
What learning, growth and development opportunities are you afforded at KAR?
I recently attended a leadership conference through KAR/TradeRev that provided a lot of insight into my personality traits, and how they can benefit and challenge me as a leader. The two-day training helped me learn more about myself than I ever would have learned on my own. It means a lot that my workplace is willing to invest in my future.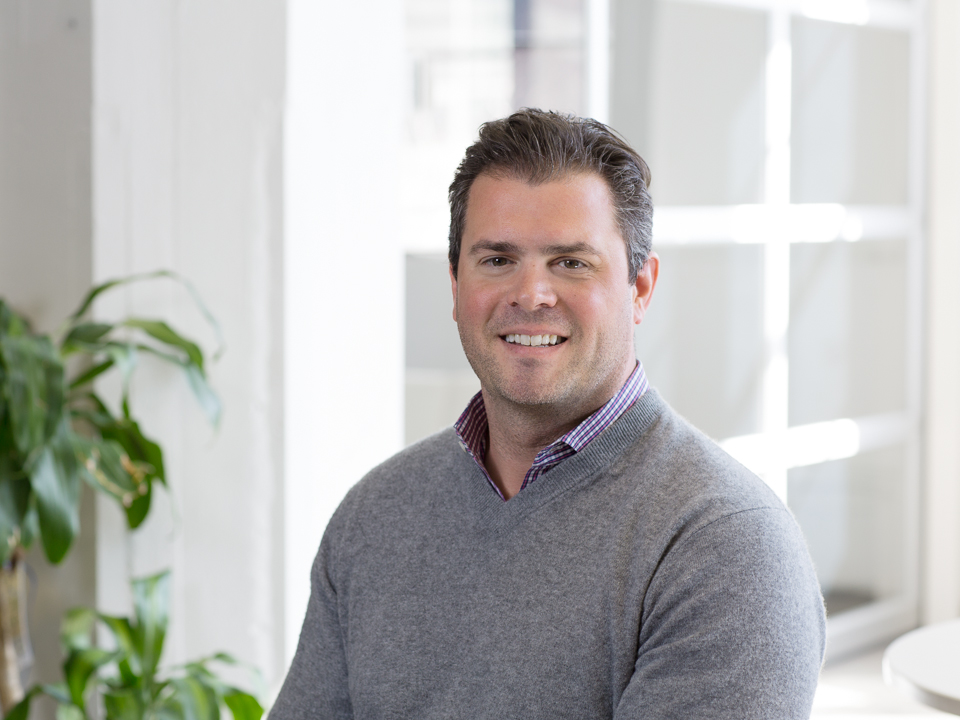 Justin Mahlik, Co-founder and COO, DRIVIN
Justin Mahlik works with the senior leadership team to oversee the DRIVIN brand and the strategic direction at KAR. DRIVIN is an analytics platform at KAR that collects data and turns it into actionable insights for its employees and dealer partners.
What opportunities are there to innovate in the automotive industry?
The biggest opportunity in the automotive marketplace industry is for buyers and sellers — both in wholesale and retail — to utilize data to make better decisions. Those that don't use data will participate in marketplaces less frequently, will not see supply and demand signals, will limit their reach and will lose pace with their informed competitors.
The biggest opportunity in the automotive marketplace industry is for buyers and sellers to utilize data to make better decisions."

 
How does KAR help employees grow?
Attracting and retaining great talent means more than just a competitive paycheck and attractive benefits. We've prioritized allocating financial resources for both formal and informal training and development. We have a career and leadership coach whom we encourage our team to utilize. He conducts scheduled sessions with our team and is available to our managers for one-on-one sessions.
We also support third-party training programs. Some of these are directly related to what we are doing — like platform and development certifications — and some are not. One of our business analysts was interested in Six Sigma certification. It's not included in our formal development program but he's enrolled because he was interested and could articulate how it would help him grow professionally.
How do you have fun at KAR? Are there any traditions?
We've tried to create an office environment that is professional but allows for fun. Almost 25 percent of our office is dedicated soft space that encourages relief from the daily grind — whether that's coffee with co-workers, yoga, a game of pool or a drink after the day is done. We also host monthly happy hours and offsite events. Our product and tech teams recently found axe throwing at a West Loop establishment to be particularly calming.