Chicago is full of fast-growing tech companies actively seeking big ideas and fresh faces. So, what are you waiting for? Now's the perfect time to make a move. But don't take our word for it. Below you'll find eight local tech companies looking for top talent like you.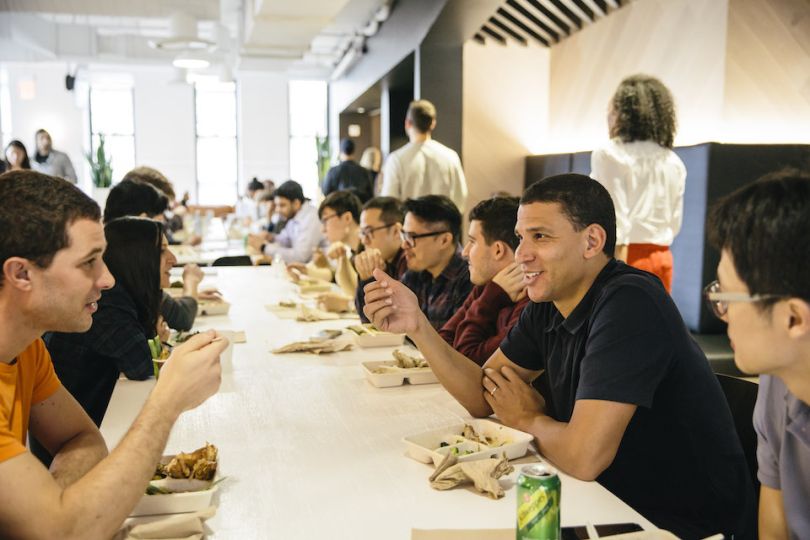 What they do: Compass helps simplify the home buying, selling and renting process by pairing top-notch real estate agents with cutting-edge tech. The company is active in 15 markets coast to coast, from New York to San Diego.
What they look for: "At Compass, we look for high throughput and low ego," said COO Maëlle Gavet. "People who are eager to transform any problem into an opportunity and who thrive in a high-speed environment will find their place and succeed on our team."
Sweet perks: Those who like having skin in the game will be happy to know that Compass offers employees company equity. The company also offers support for lifelong learners via its tuition reimbursement and sabbatical policies. Other perks include paid time off to volunteer, subsidized fitness memberships and a generous PTO plan.
What they do: "People learn best by doing" is the philosophy behind LearnCore's video-based role-playing software. Designed for sales teams, the platform also provides a single place for organizing and accessing training materials.
What they look for: "Some people are astronomers, others are astronauts," said co-founder and COO Ethan Linkner. "We're looking for the astronauts. If you're energized by the idea of fearlessly jumping into the unknown, you belong on our team. No offense to astronomers."
Sweet perks: All employees are provided with a catered lunch on Wednesdays. Other awesome perks include a corporate gym membership, quarterly team outings and a healthy amount of PTO. A 401(k) and health benefits are available as well.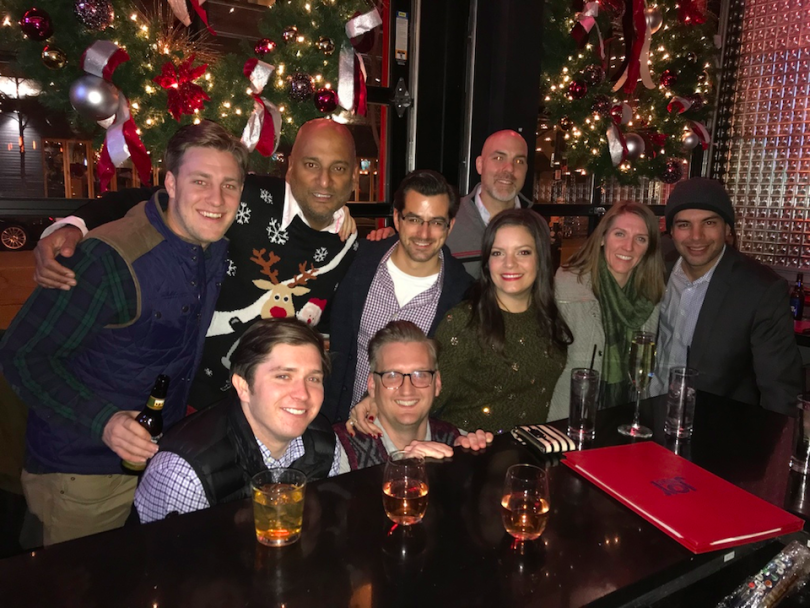 What they do: InfoScout helps companies better understand why consumers buy via surveys and real-time purchasing data sourced from corner stores, big box stores, e-commerce sites and everything in between. Companies use the platform's insights to track product launches, learn about lapsed shoppers and to evaluate the effectiveness of promotions.
What they look for: "One of our company values at InfoScout is 'clever solutions trump elaborate plans,'" said CTO Jon Brelig. "We are looking for engineers who are able to pull from their tool belt of skill sets to build a solution in the most creative and efficient way possible. At times this may require building a solution from the foundation up. Other times it can be pulling from other third party services and infrastructure utilities to build the solution in a clever way."
Sweet perks: InfoScout provides time for employees to unwind with team outings and annual company-wide events. In addition to unlimited time off, generous parental and pregnancy leave are offered. Health insurance, a 401(k) and commuter benefits round out the more traditional benefits available. And in case you were wondering, the office fridge features many flavors of LaCroix.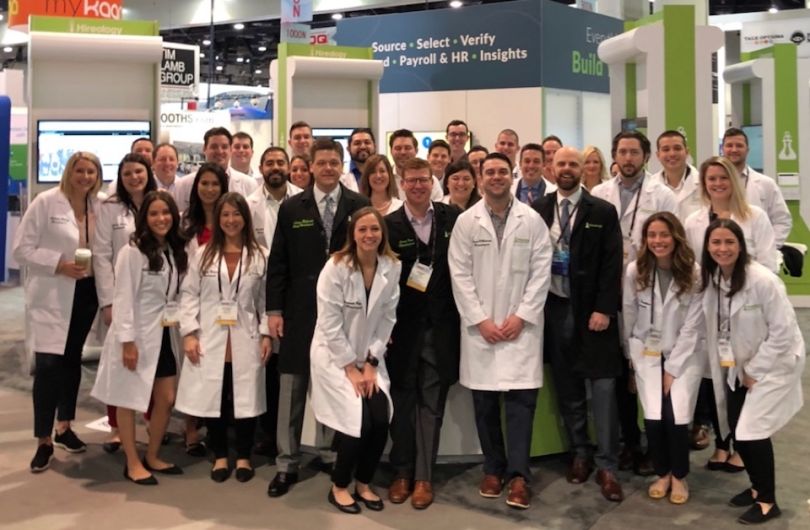 What they do: The Hireology platform is designed to simplify hiring by providing a single place for companies to manage their recruiting and onboarding efforts. In addition to hiring, the platform also provides solutions for managing payroll, benefits and time off.
What they look for: "Hireology is one of the fastest-growing companies in the country, and in order to continue growing we need to hire great people who are capable of getting even better," said Vice President of Sales Max Lowenbaum. "We look for curious, hard-working people who believe in our core values and are excited to change the way the world hires."
Sweet perks: Paid time off to volunteer and a generous PTO package help ensure employees maintain a positive work-life balance. The office environment is casual and features a fully stocked kitchen with beer on tap. Commuter and health benefits, a 401(k) match and a generous parental leave are all on offer as well.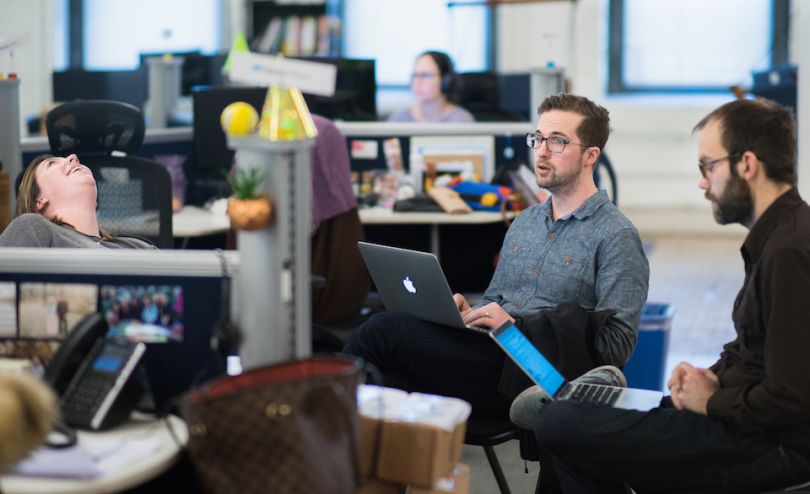 What they do: ReviewTrackers' review monitoring software is used by companies to better understand how consumers view their products and services. Along with monitoring reviews, they also provide tools to help companies increase the amount of customer feedback they receive.
What they look for: "We work hard to create a culture that supports learning and a growth mindset for our teams," said Vice President of Operations Shaunagh Tomlin. "As a result, we're looking for candidates who thrive in a fast-paced environment and who want to contribute innovations, both in and outside of their core roles. We believe great ideas come from all areas, so we place a premium on giving people working knowledge of all areas of the business."
Sweet perks: Readers in particular have reason to rejoice as all employees are given a company Kindle with unlimited access to books. Other awesome perks and benefits include unlimited PTO, company equity, paid time off for volunteering and regular lunch and learns.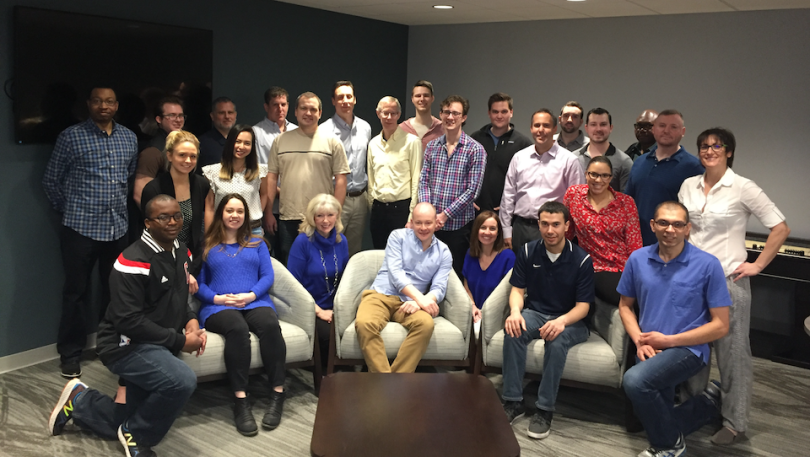 What they do: Settling wholesale energy transactions is a surprisingly low-tech affair powered by spreadsheets, fax machines and phone calls. Aquilon's cloud-based platform, the Energy Settlement Network, seeks to streamline this process via automation and tools that make it possible to collaborate and communicate with all stakeholders in real time.
What they look for: "People who succeed at Aquilon are problem solvers with a passion to deliver value to our customers," said VP of Application Development Jeff Kararo. "Our team values collaboration, believing that everyone from recent college grads to seasoned pros can bring ideas to the table that will help us achieve our goals. If you can embrace change and take on the challenge of standardizing disparate business processes for each of our customers, then Aquilon just might be the right place for you."
Sweet perks: Employees are offered a host of perks, including health and dental benefits, a 401(k) plan and commuter benefits. Aquilon employees also enjoy onsite parking, access to an office gym and company outings.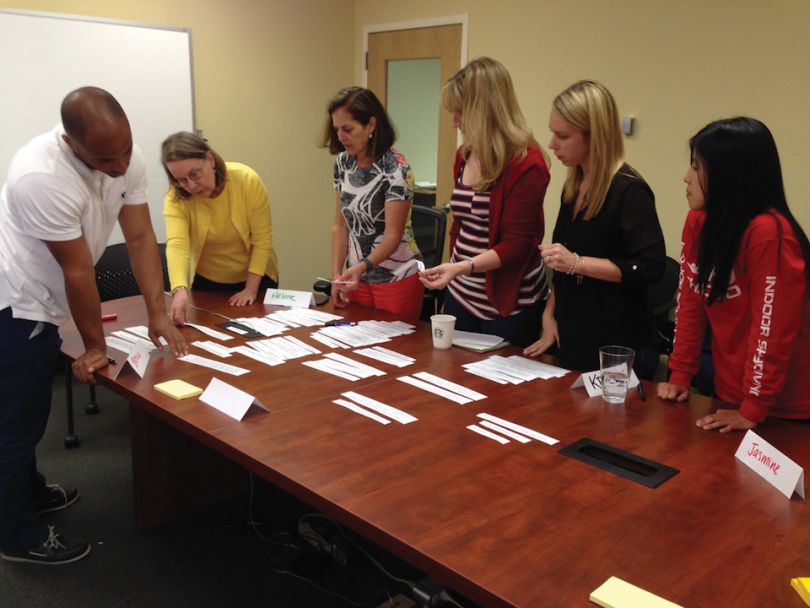 What they do: Legacy.com is a publisher of digital obituaries whose website receives 30 million visitors per month. The company's tech powers the obituaries section of more than 1,500 newspapers in the United States, Canada, Australia and New Zealand.
What they look for: "Legacy looks for dynamic, forward-thinking candidates who thrive in a fast-paced environment and want to help grow our business while finding value in our mission," said Vice President of Human Resources Katherine Laggos.
Sweet perks: Along with health, dental and vision benefits, Legacy also offers a 401(k) and commuter benefits. The office kitchen is stocked with coffee, tea, soda and snacks and employees are encouraged to dress casually.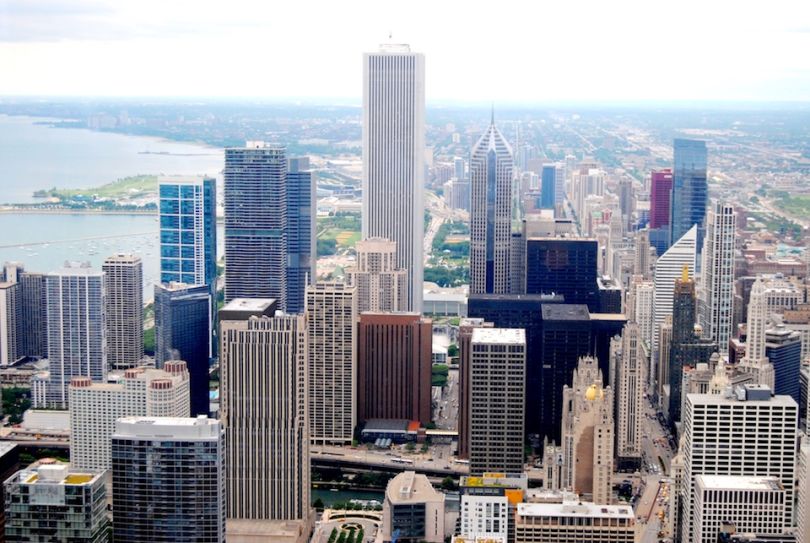 What they do: Wellspring's software helps businesses stay a step ahead of the competition by making it easier to discover the latest technologies and scientific breakthroughs. The company was founded by Rob Lowe while he was teaching at Carnegie Mellon University and leading the school's ventures program.
What they look for: "We've found that ideal candidates are tenacious, inquisitive, and are willing to quickly gain expertise within their role and the product as a whole," said Director of Marketing Brad Cain. "We work in a very unique and nascent industry, so candidates who aren't intimidated by starting from scratch and embrace some ambiguity tend to fit well in our goal-driven teams."
Sweet perks: Wellspring holds regular company outings, including bi-yearly retreats. The office dress code is casual, and employees who need a break from work are able to relax in the onsite game room. Additional benefits on offer include subsidized fitness memberships, commuter benefits, a 401(k) match and health benefits.