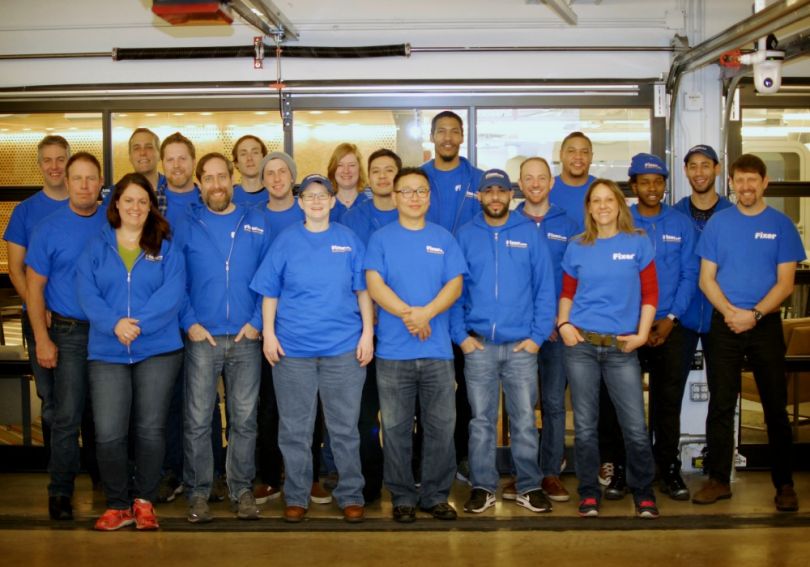 There's a really good chance you can't name a single trade school in Chicago. Fixer wants to change that.
The on-demand handyperson company announced on Wednesday it has closed a $4 million Series A. It will use a portion of that funding to open an in-house trade school this fall.
 Founder Collective led the round, which also featured participation from Impact Engine, Hyde Park Venture Partners, OATV and a handful of individual investors.
"There are not enough handymen and women available to serve the needs of the residential and commercial space," said founder Mike Evans. "This funding is all about giving us the ability and resources we need to grow and open an in-house trade school."
We specifically exist to increase the skills and career opportunities of our Fixers."
Fixer is similar to other on-demand startups in that it offers services — well — on demand. Homeowners with leaky sinks, broken doors, electrical issues or any other number of common home problems can schedule an appointment online. The company offers same-day estimates and service, with jobs priced hourly and pricing information clearly listed on the company's site.
However, unlike other gig economy startups, "Fixers" are full-time employees with benefits — not contractors.
"We specifically exist to increase the skills and career opportunities of our Fixers," Evans said.
Fixer has a staff of 14 handypeople, all of whom are certified professionals with extensive experience. That team will grow in size with the trade school's launch, which will develop those with raw talent into full-time Fixers.
Students will have the chance to earn while they learn, with the company sending them out to jobs — under the supervision of a full-timer team members — as their skills develop.
"They'll be able to start earning quickly by doing real jobs for real customers instead of going to school by day and then doing something completely unrelated by night," Evans said. "We're innovating not just from a startup perspective but from a trade school education infrastructure perspective."
Fixer has a corporate team of eight working at its headquarters and will be hiring as the business grows. Expansion to other markets is also in the cards, but the plan is to move pragmatically and deliberately, with Evans estimating that Fixer will spend at least another two years growing its Chicago footprint before launching in new markets.
"We're coming up on 3,000 completed jobs since we launched one year ago," said Evans. "We think we can get to 100 or even 1,000 times our current size just in the city of Chicago."