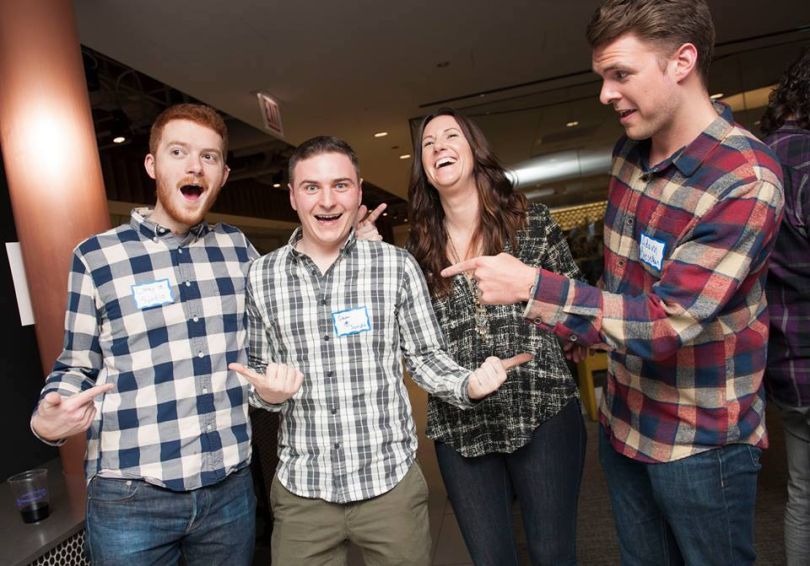 Every week you're faced with a difficult choice: Which tech events should you attend? Fortunately, we make that choice just a bit easier by rounding up five of the week's best events. Check our top picks for the week below, and be sure to head over to our full events calendar if you want more to do.

Built In Brews at Devbridge Group, May 17 at 5:30 p.m.
Software design and development firm Devbridge Group is opening the doors of its River North office for a tech happy hour. This is your opportunity to learn more about the company's open roles from employees and executives while enjoying appetizers and drinks.
Entrepreneurship Through Acquisition, May 15 5:45 p.m.
Starting a company is not the only way to become an entrepreneur. At this talk you'll hear from Brian Schmidt, a University of Illinois grad who took his first step into entrepreneurship when he acquired an established company.
Echo Networking Happy Hour, May 16 at 5:30 p.m.
Echo Global Logistics is throwing a networking happy hour, and you're invited! At this event, you'll get the chance to learn more about opportunities at Echo and check out the company's awesome office space.
Delivering Success: User Experience in Food Tech, May 16 at 6 p.m.
This panel explores the impact of tech on the food industry, with a specific focus on the user experience. Panelists include Label Insight Senior Design Manager Dan Lutger, Farmer's Fridge Director of UX Sarah Affholter and Eat Purely CEO Jeremiah Green.
Sales Networking Rooftop Happy Hour, May 17 at 6 p.m.
Are you interested in launching a career in tech sales? Oxford Insurance is recruiting for its sales team and is hosting a rooftop happy hour to meet candidates interested in its openings.