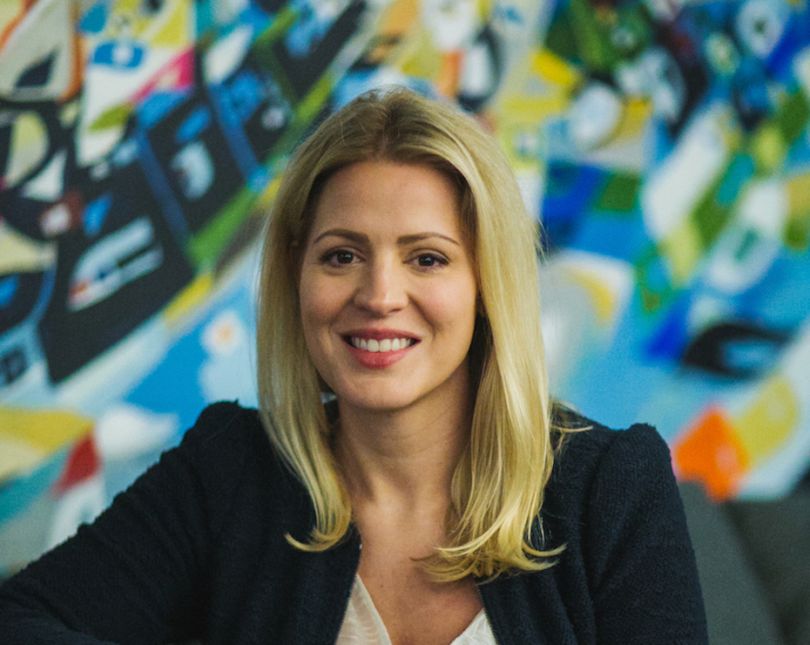 Everyone needs a couch. Where else would you comfortably hide from the world and binge watch your favorite shows or take Sunday afternoon naps?
But not all couches are made equally, and no couch fits the needs of every owner. So choosing the perfect one can be a daunting task.
Cora is a free-to-use service that allows sofa seekers to browse and compare couches from a range of brands.
"Through our proprietary computer vision and AI tech, we enable time-strapped households to search hundreds of small and mid-sized furniture companies at once so they feel more definitive about their choice," said Sara Taylor-Demos, Cora's co-founder and CEO. "We're aggregating from online stores, direct-to-consumer brands and secondhand marketplaces so we tend to get a bigger breadth of products than what has been previously possible."
Demos has a decade of experience delivering seamless online experiences. She formerly worked as a digital producer before co-founding Cora with CTO Chris Vuletich, a full-stack developer at FCB, the advertising agency they both worked at together.
"We always got along, and it was an easy transition," said Demos.
We're always changing our model to keep up with the industry."
Cora uses deep learning and AI integrated through a simple user interface to bring couch hunters face to face with products from hundreds of furniture sites at once. The technology, which its founders are working to patent, lets shoppers browse sofas either curated by the company or pulled from places like Pinterest or Instagram, then browse through matches based on the images they chose. 
The final step involves further narrowing things down by price, size and other filters. The company went live in April and Vuletich said his team is constantly tweaking and improving its algorithms.
"It's all trial and error," Vuletich said. "We're always changing our model to keep up with the industry."
Cora's team currently sits at 8, and is looking for people who have experience in image mapping and who are interested in the facets of what makes their code work. 
The company just opened their pre-seed raise of $250,000 this month that will help further its vision for what furniture shopping can be like. 
"We think what we're offering really gives consumers something that bridges the gap between trying to navigate all these sites on your own and hiring a designer," said Demos. "There's nothing really in between that satisfies the need of self-reliant consumers."