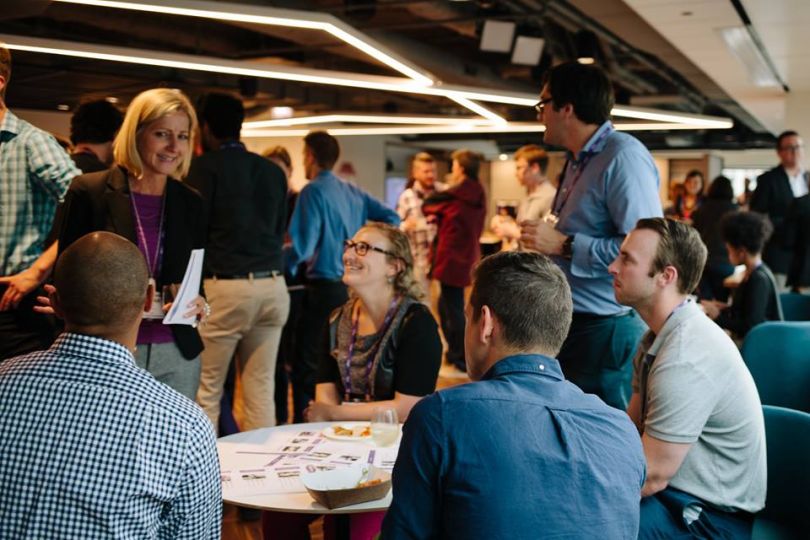 The summer is in full swing now and the heat is beginning to take its toll on the Windy City. So what better way to cope than to chill out at one of these tech events happening this week. 
You Can Never Have Too Many Great Contacts Nor Too Much Joy (District)!, July 9 at 6 p.m.
Start the week off with a free drink on a rooftop in River North while mingling with people you actually find interesting! The Chicago Tech Happy Hour is hosting a networking event on Joy District's roof with specific areas dedicated to certain professionals and interest groups, ensuring people have opportunities to speak with individuals they actually want to talk to. Each attendee will receive a free beer or wine ticket and if you can't squeeze into to any of the specialized circles, you can unwind with a free massage offered by Fitlifegive.
Aahh! Real Endpoints: An intro to creating a RESTful API using Flask and SQLite, July 10 at 6 p.m.
Interested in learning about RESTful APIs? Chicago PyLadies is hosting an information session led by Loren Velasquez, a software engineer at divvyDOSE, covering all the basics of how to read, use and create RESTful APIs in Flask using an SQLite database.  
Learn A Language Series: Intro to Python, July 11 at 5:30 p.m.
Learn the basics of coding using Python at this free event held by Chicago AnitaB. Zachariah Miller, senior data scientist at Metis, will be guiding attendees through an introductory crash course on the coding language. Anyone with no prior coding experience is encouraged to attend. 
Hack Night, July 12 at 6 p.m.
Chicago Women Developers is once again giving the city's current and prospective coders a place to program among peers. The organization's weekly Hack Night, held in the Merchandise Mart this week, gives a space to women where they can learn about code, work on projects or just hang out with other like-minded individuals. 
Chicago PDMA Breakfast Club, July 13 at 8 a.m.
The Chicago Product Development Management Association hosts a monthly networking and discussion event for product development specialists. Guests get the opportunity to chat over coffee, tea and bagels. Invitations are open to all members of the general public and an RSVP is all you need to attend.