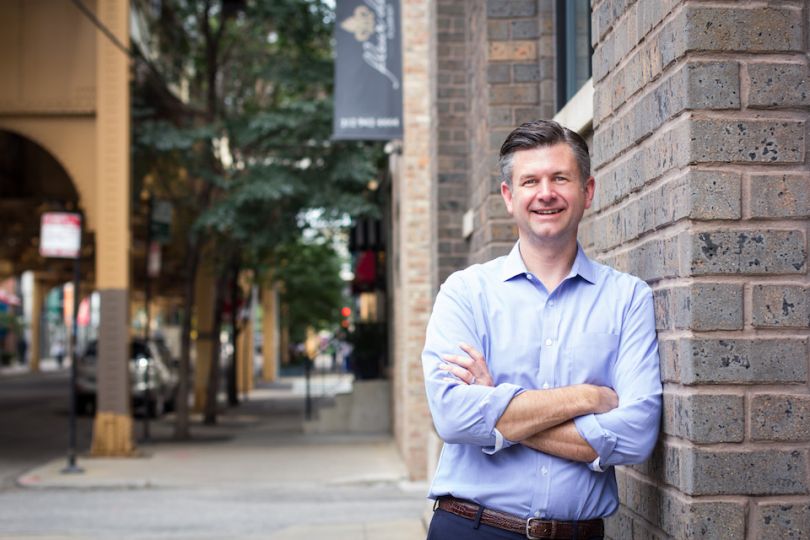 Supernova Companies hasn't made a lot of noise since it launched in 2015, but don't let the low public profile fool you. Supernova has actually been quite busy these past few years.
Supernova's cloud-based technology let's wealth management firms and banks offer loans backed by a consumer's investment portfolio — a practice known as securities-based lending. The platform provides an end-to-end solution used by financial advisors for originating, servicing and managing risk.
These loans provide security for the lender, as the borrower's collateral is easier to sell if the loan falls through. This reduced risk translates to better rates for borrowers, and securities-based loans tend to offer more flexibility.
The company's tech has hit a sweet spot with wealth management firms of all sizes, as well as with big banks.
"There's a big trend where financial advisors are trying to deliver lending solutions to their clients and where banks are trying to deliver asset management solutions to these clients, and these worlds are all converging," said CEO Tom Anderson.
This convergence of worlds has helped drive the company's growth. Supernova's headcount has hit 80 people, with 35 people based in its Chicago office. We recently caught up with Anderson to learn more about the company's growth, hiring plans and its work with blockchain.
Can you talk about Supernova's growth and what has driven it?
Initially, we were going to work with small firms. We also wanted to use our technology to fund these securities-backed loans in a different way. Early on, we were talking to a bank, and they were more interested in renting our technology than in what we were trying to do with loans. I said no because that was different from our original vision.
But then we realized that renting our technology to banks could be a really good idea. That's because the larger the wealth management firm, the more they're trying to keep up with the biggest players in the industry, like Wells Fargo, UBS and Merrill Lynch, which all make gobs of money and are really good at attracting and retaining clients. Renting out our technology allowed us to serve a critical need of some of the largest wealth management firms in the country, if not the world.
What makes what you're working on challenging or interesting from a technical perspective?
The value of a portfolio can be held in many different places. That value changes daily, and clients also borrow different amounts of money every day. And the loan record system of that bank is held in a different place. What we really have is a tremendous amount of data and connections that are running through a very secure environment in real time. This is all against the backdrop that these are some of the cheapest loans in the country. The system has to be exceptionally perfect.
We look for people with exceptional technical skills who are able to work well in teams and cross-functionally.
A lot of fintech companies are trying to figure out how to best leverage blockchain. Is Supernova planning to incorporate this technology into its platform?
Supernova is about making the most efficient connection between borrower and lender with the smallest amount of intermediaries possible. Blockchain can facilitate that and make it more efficient in a lot of ways, from loan origination to servicing and funding. We're currently building an applied, decentralized blockchain application. At this point in time, we're still keeping it a bit under wraps as we build it out.
What are you hiring for, and what do you look for in a candidate?
We're growing our project management, business analyst and technical teams. We look for people with exceptional technical skills who are able to work well in teams and cross-functionally. It's a great team environment that's very collaborative. Everyone is exceptionally bright and a creative problem solver.
Can you describe Supernova's culture and what makes it unique?
We do a good job of working hard and playing hard. We're right next to an arcade bar, Headquarters. When we do our releases, team members will often celebrate by running down to the bar to play games. The big thing we're probably known for is our pool table. There are always games and tournaments going on.