Getting a hearing aid is harder than it sounds, because of extensive waiting times and multi-step manual customization process. LifeEar aims to break that cycle.
The company, which launched in Chicago last year, develops affordable, medical-grade hearing aids with an accompanying app that lets users customize noise cancelation, directionality, tone, volume and pitch. 
According to CEO Marc Prette, hearing aid technology has long been stagnant due to a lack of incentive to innovate.
"The sector is dominated by six manufacturers that sell their hearing aids via clinics and hearing centers," said Prette. "They manufacture about 90 percent of all the hearing aids in the world and have very close ties with the retail channels they sell through. Most of the innovations from that sector are centered around keeping their landscape in play and keeping their hearing centers in place."
We need to make sure that this is a product people understand and that they're getting the value out of it that they want."
To get a customized hearing aid in the current system, patients visit a clinic and undergo up to half a dozen in-person consultations spread out over weeks. Those devices can cost up to $8,000 in some markets. Some retailers send hearing aids to customers at home, but they are generally not customizable and feature only a few pre-set channels.
When a customer purchases a LifeEar device, it's delivered within two days. Once they the accompanying app is downloaded, customization is usually finished within 30 minutes. The setup process is designed to be as user-friendly as possible — particularly for the company's less tech-savvy user base.
"It starts with what makes sense for our users and trying to get feedback from the people using the application," said David Maslowski, software development lead. "We need to make sure that this is a product people understand and that they're getting the value out of it they want."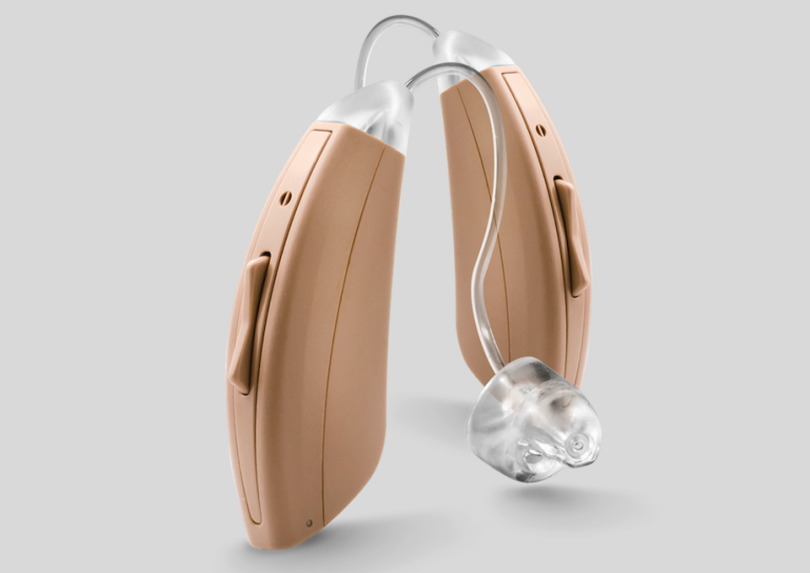 LifeEar's development team is small but devoted. Prette said the company will be looking to hire five to 10 new team members in the near future. But rather than being a detriment, he said, the small team size actually gives the company a certain degree of nimbleness bigger companies lack.
"We can move a lot faster to roll changes out, come up with different features and continue to interact with our customers at a rate that's much different than our competitors," said Maslowski.
But although the company's hearing aids have more features than most, Prette said new functionality is constantly in the works.
"We don't see this as a finished product," said Prette. "We will continue development, especially on the software side. We have a list of future development ideas, which is enormous. It includes all kinds of other features that will help customers solve their hearing problem even better than the current model."