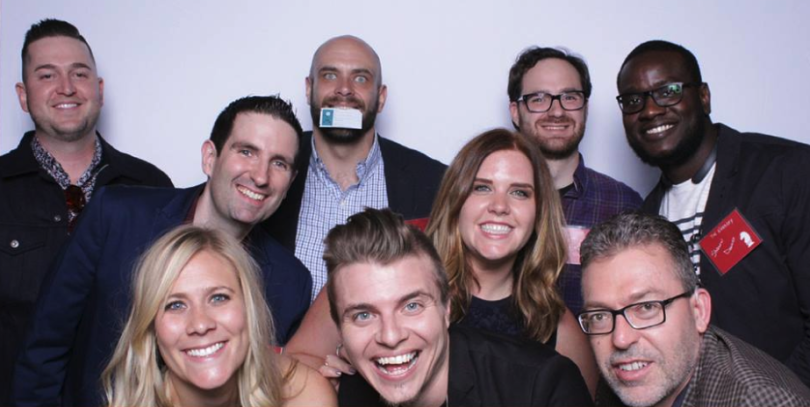 Why wait to get a jump start on chasing the career of your dreams? Netflix can wait. Kick off your professional development journey at one of these five Chicago events, and check out our full events calendar to see even more. 
Built In Brews at Sertifi, September 27 at 5:30 p.m.
With another month comes another Built In Brews. Sertifi is the host this time around, and you'll have an opportunity to meet their team and discover more about their work, culture and available opportunities. Drinks and appetizers will be provided, but get your tickets quickly before space fills up.
Conquer Tomorrow: The product manager's role to shaping change,  September 27 at 6 p.m.
Devbridge Group is hosting an event for the product managers of Chicago. During the three-hour affair, guests will have opportunities to network and participate in small group discussions. Matt Barcomb, head of consulting at Produx Labs, will then cap the event with a keynote speech on how product managers can stand out and build the tools that help shape change in the tech industry. Spots in the informative and social event are limited, so RSVP while you can!
Guaranteed Rate Sales Recruiting Event, September 25 at 5:30 p.m.
Digital mortgage company Guaranteed Rate is opening its doors to anyone interested in becoming a member of its sales team. This recruiting event gives jobseekers an opportunity to speak with members of the Guaranteed Rate team, tour the office and get a feel for the overall culture. 
Business Plan Basics, September 26 at 11:30 a.m.
Are you an entrepreneur who needs a little help writing a business plan? Then this free event organized by The Illinois Small Business Development Center is designed specifically for you. Experts from 36squared, CIBC and Accion will partake in a panel discussion on the essentials behind writing a business plan, while dispelling common myths and misconceptions about the process.
Factom Blockchain Hackathon, September 29 at 9 a.m.
Come, code and potentially walk away with coin. Factom is hosting a two-day hackathon at Northwestern in which participants will be asked to use data from the Factom Blockchain to build a smart contract application. The first place prize is $5,000. However, anyone interested in the potential of blockchain is encouraged to attend and learn more about the technology.