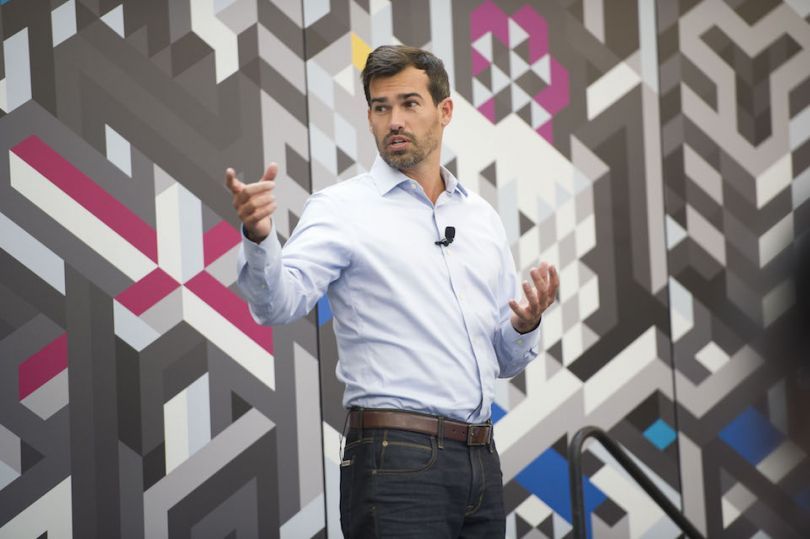 One of Chicago's fastest-growing startups just doubled its funding in one fell swoop.
project44, whose technology helps companies keep track of the stuff they ship around the world, announced on Monday that it has raised $45 million in new funding. The startup will use the funding to expand its international presence, fuel continued growth in North America and enhance its product's capabilities.
Organizations are looking to deliver an Amazon-like experience to their customers."
"Organizations are looking to deliver an Amazon-like experience to their customers, and doing so requires providing visibility and automation throughout the entire transportation value chain," said CEO and President Jett McCandless. "We are focused on building out our advanced visibility platform to ensure manufactures, retailers, e-commerce providers, distributors, freight forwarders, third-party logistics providers and fast-growing start-ups have that visibility — regardless of transportation mode or geography."
Having recently crossed the 100-employee landmark, project44 hopes to make 55 additional hires by the end of the year.
The startup opened a new headquarters location in Merchandise Mart this summer to accommodate its fast-growing team. At the time, the company said its new office, which boasts features like rooftop deck access, abundant natural light and large collaboration spaces, can hold up to 250 employees. Sadly, its Ms. Pac-Man arcade cabinet still only plays one person at a time.
Founded in 2014, project44 has raised more than $90 million in funding to date, most recently in the form of a $35 million round closed in April of this year. Monday's round values the company at just under half a billion dollars, according to the Wall Street Journal.
Sapphire Ventures, whose previous investments include companies like LinkedIn, 23andMe and Fitbit, led Monday's round. Inside Venture partners is also new to the startup's investor list, joining a slate of existing investors including Pritzker Group Venture Capital, Chicago Ventures, 8CV, Emergence Capital, Omidyar Technology Ventures and OpenView Venture partners.
Kevin Diestel, who is a partner at Sapphire Ventures, will join p44's board of directors.
Project44's cloud-based platform connects to the onboard tracking systems of trucks and other vehicles to help companies better understand how goods move throughout the supply chain — and predict potential hiccups before they happen. In addition to providing more accurate shipment tracking and delivery estimates, the technology lets companies uncover and address inefficiencies in their current processes.
The platform is currently connected to 175,000 carriers across the world, covering every mode of transportation from trucks to ships, trains and doorstep deliveries, according to the company.
And while project44's growth has already been impressive, McCandless said market trends suggest demand for its product is only going to grow.
"Every single object in front of you was most likely transported on a boat, train, plane and truck to get to you, and project44 is building an industry-defining company that connects the world's entire transportation ecosystem in the most successful and productive way possible," McCandless siad. "This round will accelerate our ability to meet the growing market demand for visibility solutions in the coming year, while continuing to push the boundaries of what's possible within the rapidly transforming logistics and transportation space."