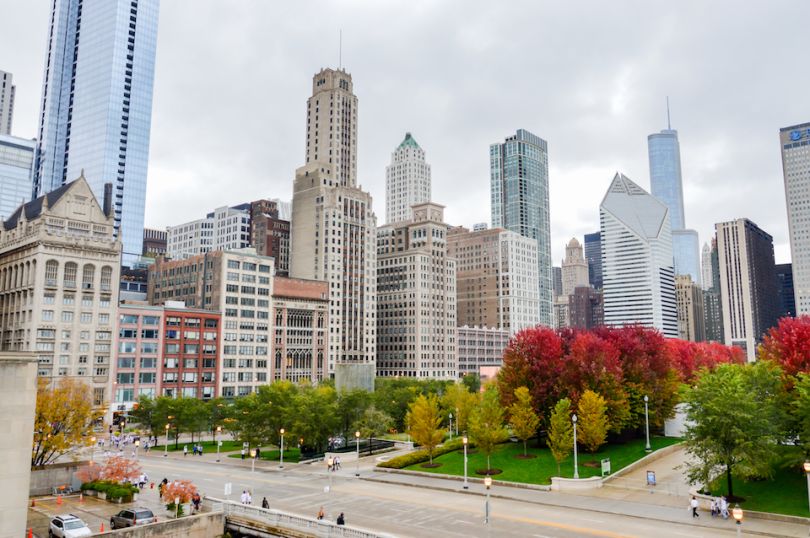 Chicago tech had a very busy September. In addition to raising $182 million in new funding, several companies welcomed new executives. Continue below to see which companies made big hires last month.
Jill Hansen has stepped into the chief financial officer role at STATS. She was most recently managing director of finance and accounting at Vista Consulting Group, the professional services arm of Vista Equity Partners. Hansen's former role involved performing due diligence for potential acquisitions, implementing best practices in financial governance and compliance, and contract management for Vista's portfolio companies, which includes STATS.
Steve Xeller is STATS' new chief revenue officer. He joins the company from MicroStrategy, an enterprise analytics and mobility software company based in Virginia, where he previously served as executive vice president of international sales. In his new role, Xeller will oversee all of STATS' direct sales and sales enablement efforts. Welcome to Chicago, new friend.
ShipBob made a flurry of announcements last month. The company, which provides shipping fulfillment and inventory management services to small and mid-size e-commerce outfits, raised a $40 million Series C and made two big hires.
Paul Rosen is the company's new chief revenue officer. Rosen brings extensive experience in the C-suite into his new role. He was previously the chief operations officer at CoverWallet, and prior to that, he served as the chief sales officer at On Deck Capital.
ShipBob also has a new chief marketing officer: Casey Armstrong. Armstrong was most recently VP of marketing at Austin-based e-commerce software provider BigCommerce, where he built out several business functions that helped put the company on track to hit $100 million in annualized revenue. Armstrong will manage ShipBob's marketing, partnership and inbound sales teams.
Jamie Yoder is Snapsheet's new president. Yoder joins the insurance technology company from PricewaterhouseCoopers after leading the firm's insurance advisory practice for the last eight years. Snapsheet's former president, CJ Przybyl, is the company's new chief strategy officer.
"[Snapsheet] combines people, technology, and data in innovative ways to help the industry realize this potential for the end to end claims process," said Yoder in a statement. "I am excited to help drive this change."
Robert Dvorak is the new chief executive officer and president at HR technology company SilkRoad. Former CEO John Shackleton is moving into a new position: executive chairman of the board. Dvorak brings over 30 years of leadership and sales experience into his new role.
"I'm excited about the opportunities ahead at SilkRoad, and the ability to apply my experience in enterprise solutions and information technology to the challenges SilkRoad clients face in onboarding for successful recruitment and retention," Dvorak said in a statement.
Seth Gurss was named chief sales officer at Otus. Gurss brings substantial experience in the edtech space to his new role. He was Frontline Education's fourth hire, and most recently served as the company's regional vice president.
"Seth was a key part of the unprecedented growth of Frontline Education from a small startup to an edtech unicorn," said Chief Operating Officer Keith Westman in a post on the Otus blog. "His ability to see the market not only for what it is but where it will go is perfectly aligned with our mission to rethink K-12 edtech and how schools use it to foster student growth."
Irina Novoselsky joined CareerBuilder in October 2017 as president and chief operating officer. Less than one year later, the company announced Novoselsky was promoted to chief executive officer. CareerBuilder's former CEO of 14 years, Matt Ferguson, will become the company's executive chairman.
"I'm honored to be at the helm of a company with such a long heritage of innovation, service excellence and talented people," said Novoselsky in a statement.
Ashling Partners, a professional services and technology firm, named Brian Barrett VP of business process transformation. In his new role, Barrett will be responsible for helping the firm accelerate its machine learning and AI capabilities.
"From robotic process automation to machine learning to AI, these technologies will promote enhanced productivity and precision," said Barrett in a statement. "I envision these technologies becoming an everyday asset utilized by organizations both small and large as they seek to leverage a scalable virtual workforce."
Kaufman Hall's software division has a new CEO: Kermit Randa. Randa joins the enterprise performance management and decision support software and management consulting company from Waystar, where he served as chief growth officer.
"With a desirable blend of technology acumen and a growth-oriented, culture-driven management philosophy, Kermit will be instrumental in accelerating our growth while optimizing our end-to-end business operations performance," said Kaufman Hall Managing Director and CEO R. Wesley Champion in a statement.