When it comes to building a new office, it can be easy for current employees to get lost in the shuffle of new faces. Not so at Cisco Meraki.
The cloud-based IT company has taken a homegrown approach to building out its new Chicago office, promoting from within to lead the expansion. As the office has grown from 20 to 80 employees, existing team members have created a framework to onboard the first wave of new hires and established an internal mentorship role.  
The result is an environment that not only empowers legacy employees to grow along with the company but also provides new employees the skills to contribute immediately. We spoke with three team members about how they're growing with Cisco Meraki and building a new office culture in the process.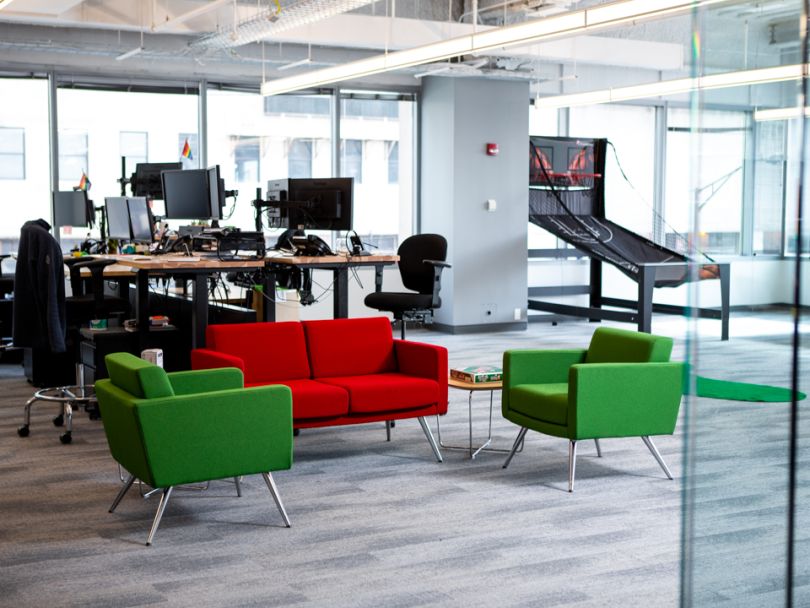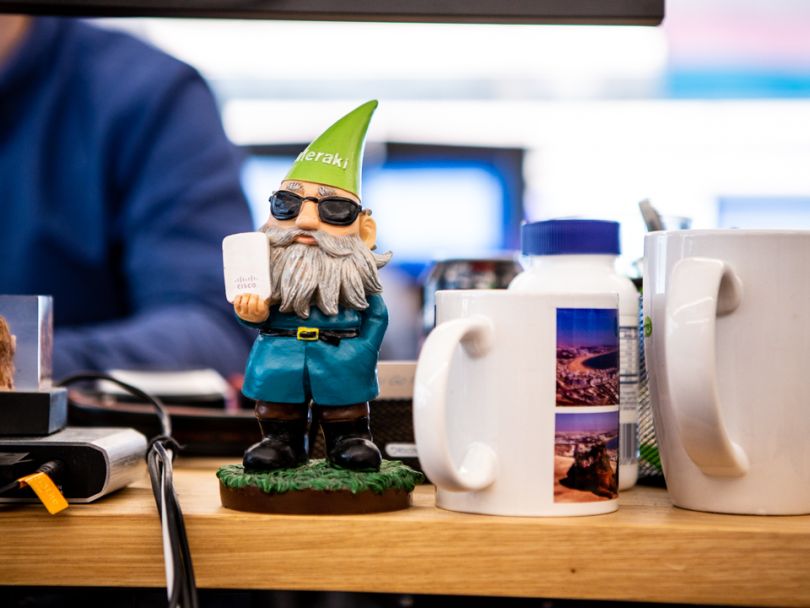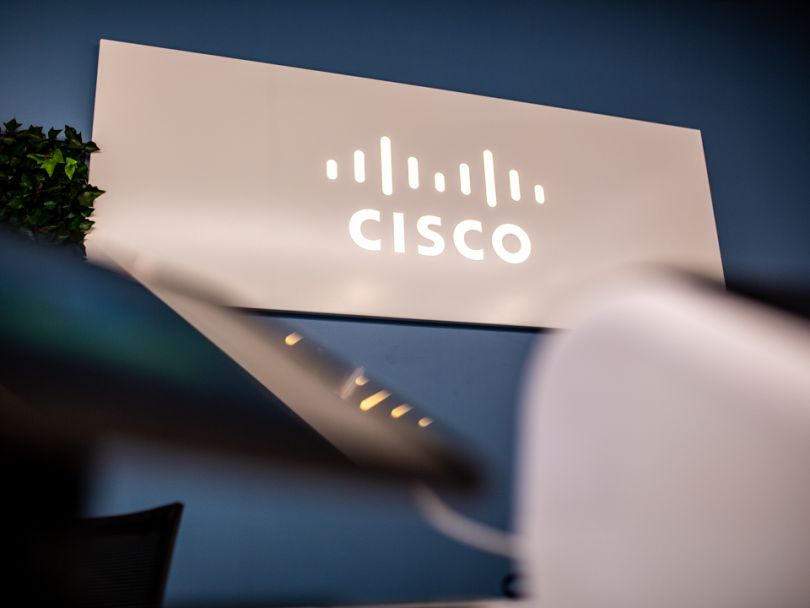 FOUNDED: 2006
EMPLOYEES: 1,500 (80 in Chicago)
WHAT THEY DO: Cisco Meraki provides cloud-based IT services to small and large businesses.
WHERE THEY DO IT: Headquarters in San Francisco, with a new office in Chicago.
THE PERKS: Employees are encouraged to connect with the community through paid volunteer time off and to connect with each other through a variety of employee-led affinity groups.
SENIOR MENTORS: Senior members in the Chicago office have the opportunity to take on a mentorship role, where they not only help new employees but gain leadership skills.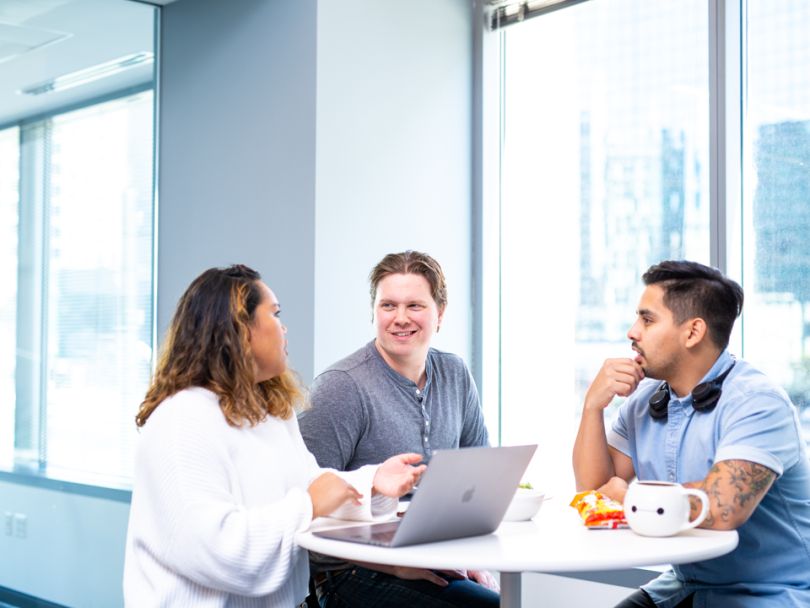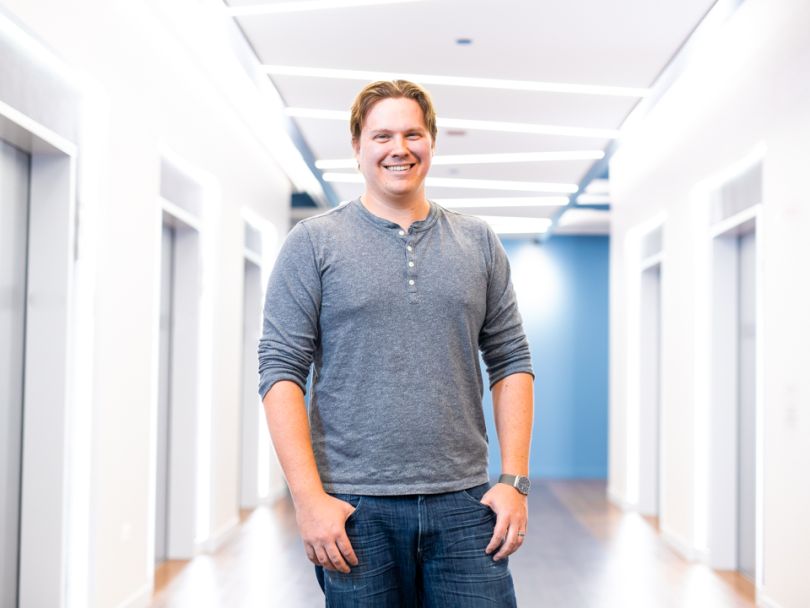 Jack Zotti, Manager for Support Network
Jack started at Cisco Meraki four years ago. Since then, he's progressed from network support engineer to manager, where he leads a team of technology experts who assist customers with their IT needs. A native Chicagoan, he leaped at the opportunity to help establish the company's Chicago office.  
BEYOND WORK: When Jack isn't bonding with his son or playing Nintendo Switch, he enjoys darting through the streets on his boosted e-skateboard (yes, even in the winter).
You've progressed from network support engineer to manager at Cisco Meraki. How has that move supported your growth as a person and professional?
Meraki pushes you to grow as a person. I've been able to progress quickly in my career through the help of my leadership team and peers. Now, I have a chance to manage one of our teams, which has been a goal of mine. There is a strong drive in all of our team members to give back and help each other. The leadership team is passionate about seeing people progress, and I take pride in seeing my team members move into new and challenging roles.
There is a strong drive in all of our team members to give back and help each other."
Your team has also expanded from seven employees to 20. How has that growth helped you in your own career?
It has been a learning experience for me, as I've gone from leading a team to helping establish the foundation for a new office. I've been lucky to have an amazing group of engineers who moved out to Chicago with me that I can rely on, and each person has contributed to our success.
As we've onboarded large groups of team members, we ran into the issue where we had more new employees than we did mentors. We came together as a team and came up with a new onboarding plan. Now, several months into our new office, our first large group is ready to start training the next group.
How does Cisco Meraki encourage continued growth with the company?
We're creating an internal role within Meraki support that takes our most senior team members and places them in the role of technical leader, coach and mentor. This role not only gives newer team members full access to an expert and peer, but it also allows senior team members to test the waters of leadership as they continue to refine their technical skills.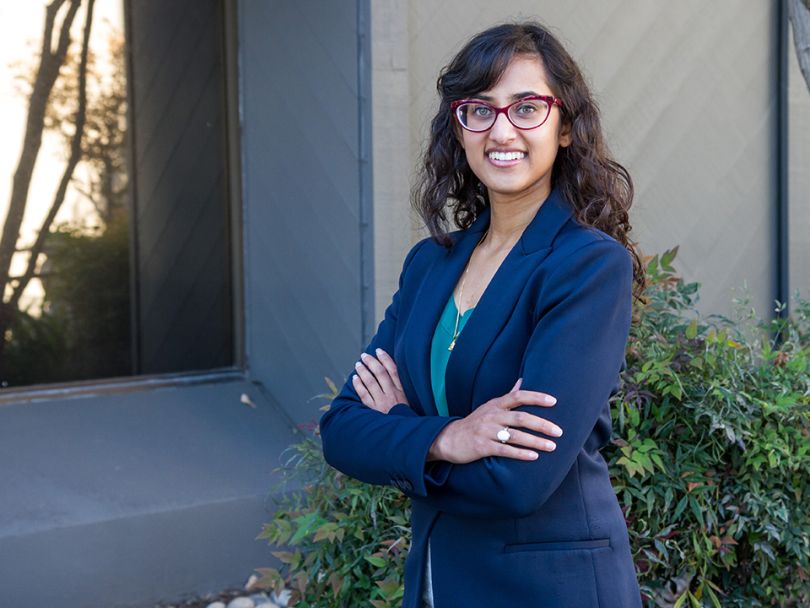 Neha Bhargava, Mid-Market Account Executive
Neha moved from San Francisco to help startup the Chicago office. She works with mid-market customers to help them simplify their network management and troubleshooting.  
BEYOND WORK: Neha has an adventurous appetite. She loves cooking and trying new restaurants, but the mere mention of Au Cheval will get her stomach growling.
What opportunities are there to grow in your career at Cisco Meraki?
There have been a lot of promotion opportunities as the various teams continue to grow. I've been able to move to the mid-market team while still remaining in the same territory to leverage my experience. There are some great leadership opportunities to help grow the office as a whole.
There have been a lot of promotion opportunities as the various teams continue to grow."
How do you support your own team and establish a culture in Chicago?
With so many new people in the office, I've made it a point to introduce myself to new teammates. We've also made sure to do office-wide happy hours and events to avoid becoming siloed in our teams. As we've quadrupled in size and continue to grow, we want to continue to be welcoming and make our new team members feel at home.
What's the toughest challenge you've faced since joining the Chicago office?
As a member of a team that is almost entirely based in San Francisco, it has become more difficult to stay connected with my teammates. However, our management team has helped to solve this. They schedule time with us every week to discuss the latest news for the teams, as well as introduce us to other managers and senior teammates we wouldn't otherwise get to meet. We also use Webex Teams for day-to-day communications and are able to visit the San Francisco office to meet with our team in person.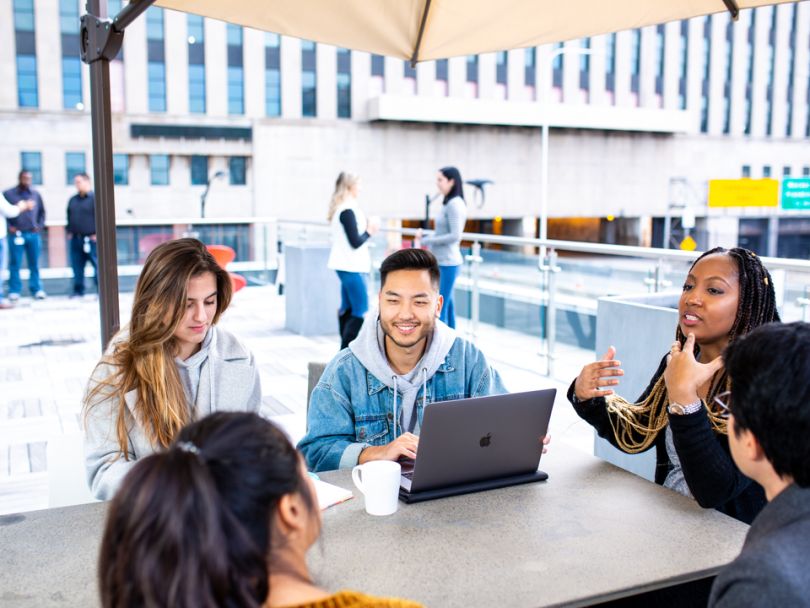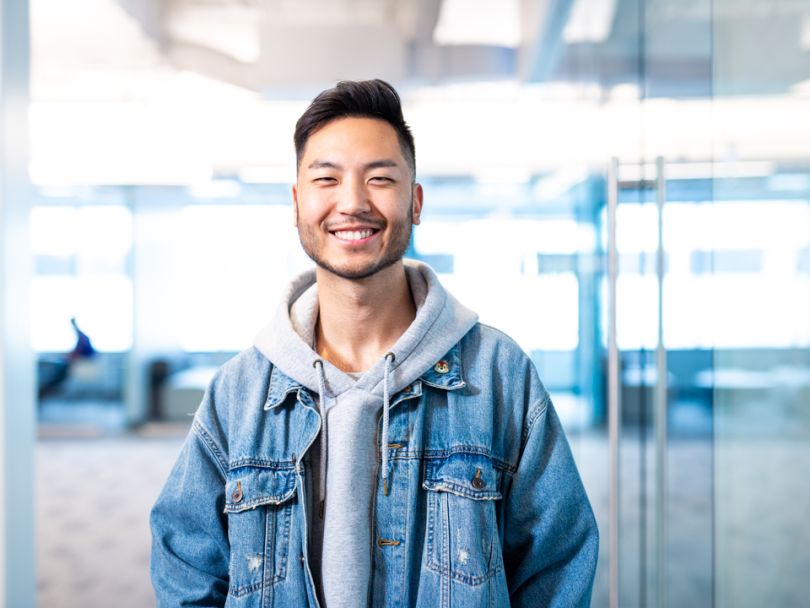 Yale Ohh, Technical Evangelist
Yale joined the Chicago office about two months ago. His job is to deliver training to other companies and generate enthusiasm about Cisco Meraki's tech.
BEYOND WORK: In the process-driven tech world, Yale stretches his creative muscle through sketching and graphic design projects.
What opportunities are there to cross-collaborate and learn in your role?
As a tech evangelist, I interact with so many different departments, including sales, marketing and product. This gives me a ton of flexibility when thinking about the next step in my career. I'm also able to stay up to date with any changes at Meraki from many different perspectives.
As a result, I've experienced a great deal of personal growth within this role. I've never been a natural public speaker, but when you start delivering nine-hour trainings to a room full of partners, you learn how to speak in front of crowds very quickly.
How has Cisco Meraki's expansion into Chicago helped you advance in your career?
In a smaller office, you're able to meet people and learn about their skills at a much more personal level. This has provided me with several opportunities and projects that are beyond my job description. For example, I'm currently putting my design skills to use working on a graphic for some of our new Meraki team swag.
There are new faces every week, and it's amazing to witness this evolution from such an early stage." 
How has the Chicago office evolved from when you first started?
I've only been in Chicago for about a month, but I've already seen a huge amount of growth in the office. There are new faces every week, and it's amazing to witness this evolution from such an early stage. When I first came into the office, it felt like everybody was a little timid. Now it feels more like a giant family, and we're always looking for new members.