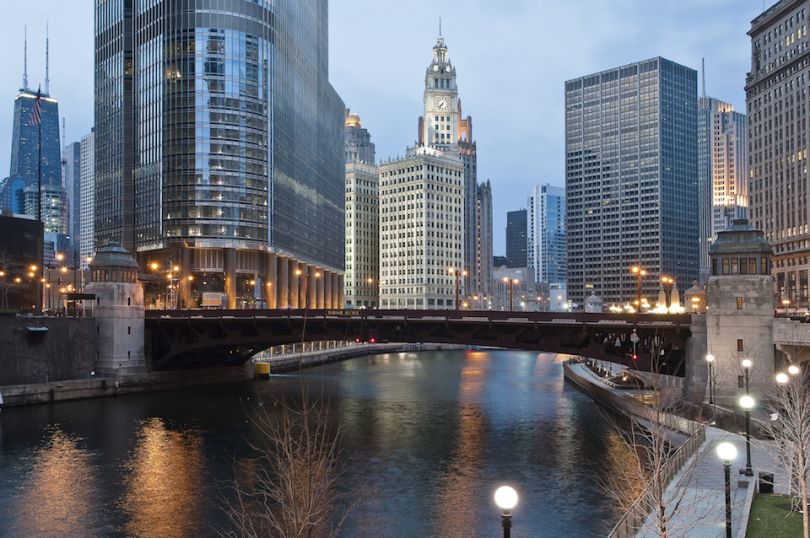 Chicago tech has a lot to be thankful for.
At least that's our takeaway after seeing the 2018 Deloitte Fast 500, the professional services firm's annual ranking of the fastest-growing private and public software companies in North America. Seven local companies made the list, which ranks businesses by three-year revenue growth.
That figure is down from the 10 Chicago tech companies that made the 2017 Fast 500, but despite placing less companies, there's still a lot to celebrate. Avant and Hireology, for instance, made the Fast 500 for the second year running. Continue below to see which other Chicago tech companies made the cut.
Rank: 49
Growth percentage: 2,902
PowerReviews' customer engagement software is used by brands to generate more reviews and get them in front of consumers. In the spring of 2017, the company made the tough call to close its San Francisco office and move all its positions to Chicago. The move appears to have paid off, with the company finding its way onto the Fast 500 without having taken in a large funding round since 2014.
Rank: 86
Growth percentage: 1,527
OppLoans is an online lender that uses a data-driven credit scoring algorithm to provide loans to consumers who aren't able to secure them via traditional means. 2018 has been a year of lists for the fintech company, which made two Inc. Magazine lists. OppLoans was named to the Inc. Best Workplaces list in May and was named to the Inc. 500 a few months later.
Rank: 133
Growth percentage: 834
Hireology's platform is used by companies to manage their recruitment and onboarding processes and also features tools for managing payroll, benefits and time. This is the second list Hireology has made in 2018, with the company also landing on Inc.'s Best Workplaces list. In addition to dominating the list game, the company raised $7.3 million in new funding earlier this year.
Rank: 147
Growth percentage: 755
Snapsheet's technology enables insurance carriers to offer streamlined and more efficient mobile claims solutions. The company's headcount has increased rapidly in the past year, with Snapsheet opening a new 50,000-square-foot office in January so that it could make an additional 150 hires.
Rank: 249
Growth percentage: 360
Avant is an online lender that provides personal loans and credit cards to those who are unable to access credit from banks and other traditional lenders. Avant, one of Chicago tech's handful of unicorns, was ranked 28th on the 2017 Deloitte Fast 500.
Rank: 301
Growth percentage: 271
Cision is a media intelligence company that makes it easier for companies to share press releases, find journalists and influencers and track and measure stories and images. The company acquired ShareIQ, a New York-based SaaS platform that tracks image performance, this summer.
Rank: 439
Growth percentage: 172
Liquidus's end-to-end digital marketing platform makes it easier for advertisers to deliver personalized messages to consumers across any device. Liquidus was previously featured on the Fast 500 in 2016 at number 456.