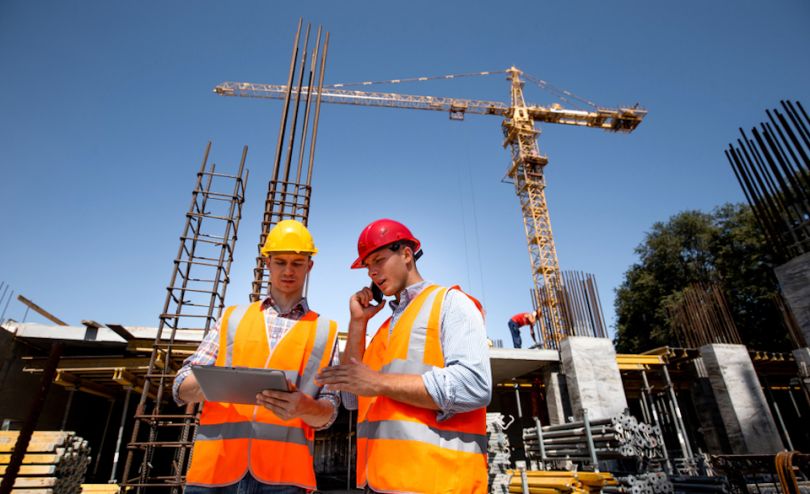 According to a McKinsey Global Institute report, construction accounts for 13 percent of the world's total GDP, but productivity in the industry has only increased at a rate of 1 percent over the last two decades. In the United States, worksite communication has scarcely changed since the 1960s.
IngeniousIO, a Chicago-based SaaS company founded in 2016, is working to bring construction site productivity out of the Woodstock era, by leveraging the power of software and big data. 
"It's a software company that's focused on converting the entire construction industry from documents to data," said Nick Carter, founder and CEO. "But it's not just focused on construction collaboration. It's about making all the entities run their businesses efficiently — right now, there's extreme internal fragmentation."
Construction sites see the coordination of many specialized teams, using a diverse range of techniques and vast amounts of materials to build a structure. Oftentimes, each team has its own systems for tracking information, making it difficult to share critical information across specialties. 
IngeniousIO develops a unified platform with team-specific applications for architects, project managers, subcontractors and more, that allows users to organize, sync and share all their jobsite data. 
We need to change the industry so it's more data-centric." 
Carter said taking a developer-centered approach to boosting construction productivity is something current platforms fail to do. Currently, the market is dominated by solutions that address the goals of specific industry segments, contributing to further fragmentation.
"Many applications were developed by people in the industry — not people who are in software," said Carter. "They had to develop things out of pure necessity. It's different when you have software experts who are willing to jump in and learn, in order to figure out the best way of doing things."
IngeniusIO launched a beta version of its platform in 2016, with an official launch slated in the next few weeks. The company raised $4 million in funding in late August, which it will spend in part on expanding its team across departments and on customer acquisition.
In Carter's view, the next big step for the construction industry will be an embrace of artificial intelligence technology.
"We need to change the industry so it's more data-centric. Once we have that, that's when AI becomes powerful," said Carter. "There is plenty of room left for innovation."