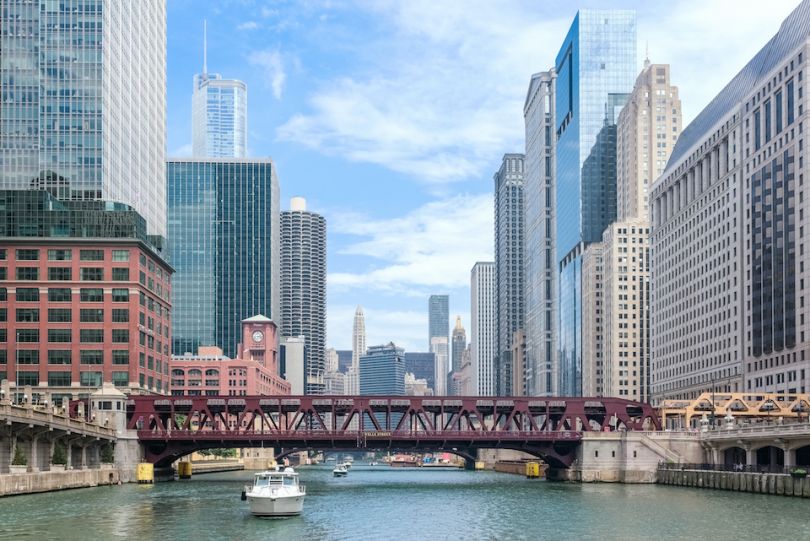 Chicago tech companies were busy on the hiring front last month, with many welcoming new executives. From new CEOs and CFOs to SVPs and VPs, continue below to see some of the biggest local tech hires made in November.
Relativity welcomed a new chief product officer last month: Chicago tech veteran Chris Brown. Prior to joining the e-discovery company, Brown was CEO of Kapow. Relativity's new CPO brings extensive experience to his new role. Brown was Orbitz's SVP and chief product officer prior to joining Kapow.
Logistics technology company project44 welcomed two new faces to the C-suite last month. Michael Bruns is the company's new CFO, a position he previously held at both Uptake and Centro. In his new role, Bruns will head the development of project44's global financial and operational infrastructure and oversee sales operations, accounting, legal and human resources.
The second big addition to project44 is CTO Will Hansmann. Hansmann comes from Citadel, where he was data engineering lead. He also spent time at Uptake, where he served as CIO and VP of engineering.
"Michael and Will bring invaluable experience that is crucial at this stage in project44's growth," said CEO Jett McCandless in a statement.
Greg Healy is Jellyvision's new chief product officer. He joins the company from Britannica where he held the same position. In addition to building out the company's existing product roadmap and developing new product ideas, there's a good chance Healy will be called upon to give soccer lessons, given his stint as a professional European soccer player in the early '90s.
Bill Razzino is SPINS' new CFO. Razzino has extensive experience in top-level leadership positions at Chicago tech companies. He was CFO at Cheetah Digital, SVP of global finance at CareerBuilder and also served as the CFO at Tribune Interactive, the Chicago Tribune's former digital arm.
"Personally, it's exciting for me to join a company with such a positive mission that is so closely aligned with my own values and to support the organization's profitable growth," said Razzino in a statement.
Bringg has a new CEO, Guy Bloch. Bloch joins the logistics delivery platform from Splunk, where he was COO of the EMEA region.
"I'm delighted to welcome Guy to Bringg, and look forward to working with him as we establish our position as the global leader in the delivery logistics management space," said co-founder and CTO Lior Sion in a statement. "His track record in building teams through hyper-growth stages is invaluable as we move on to the next phase in our development."
Lou Friedmann has joined M1 Finance as executive vice president. Friedmann has a wealth of experience — get it — in the tech space. He joins M1 from Bento for Business, where he was CRO. He was also Insureon's SVP and has served as Reverb.com's VP.
"Lou has what it takes to tap into the massive market demand for a better way to manage investments," said M1 Finance CEO Brian Barnes in a statement. "His ability to grow a customer base and accelerate profitable growth is second to none."
Steve Sanger has joined Kraft Heinz's new foodtech-focused venture fund, Evolv Ventures, as a partner. Sanger has experience working with disruptive companies in the foodtech space from his time as Grubhub's VP of business development. Sanger will help spearhead deals for startups in the food (duh), e-commerce, marketing and logistics spaces.
"Chicago is a really exciting food hub," Sanger told Chicago Inno. "To build upon all the expertise and various companies here is really exciting."