It's a common pitfall that companies tend to preach more than they practice, but for Devbridge Group — whose employee base spans from Chicago to the Lithuanian cities of Kaunas and Vilnius — practicing collaboration daily and building a close-knit community are a vital part of what makes the software and development company the place it is today.
From communicating on the company's Slack channel, learning through classes and conferences on the company's dime and collaborating both in the office and remotely, Devbridge employees said they've found a place that values growth and development for its increasing number of team members. 
We sat down with three employees on Devbridge's product team to see what it's like working for the software design and development company.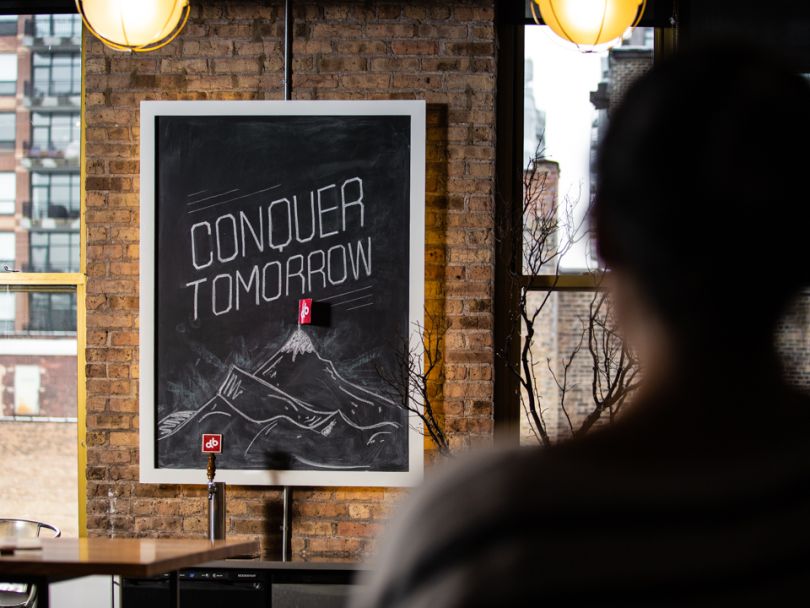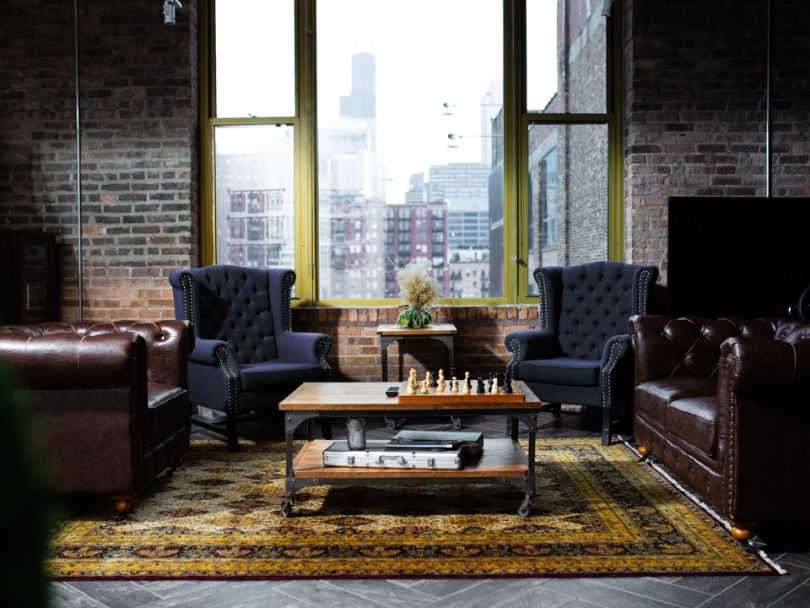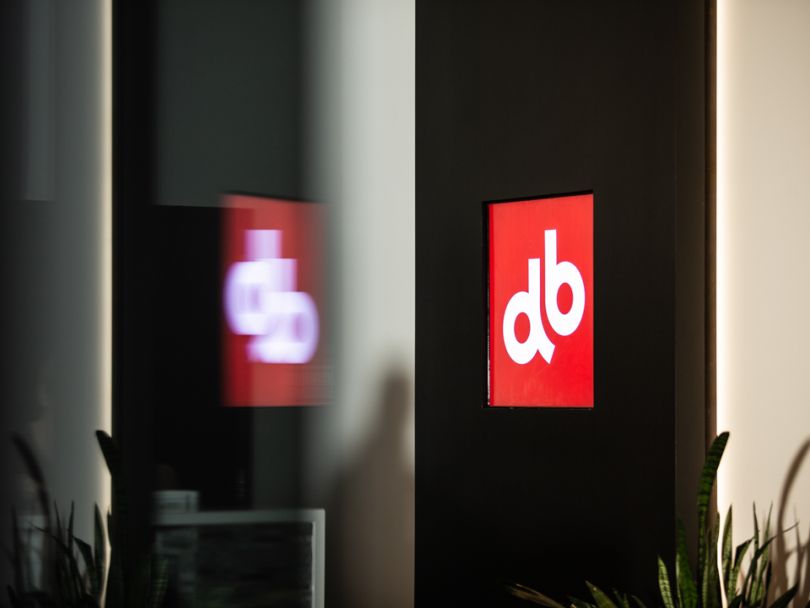 FOUNDED: 2008
EMPLOYEES: 425 nationally, 56 locally 
WHAT THEY DO: Devbridge Group is a custom software design and development company that specializes in building bespoke enterprise software for blue-chip companies in financial services, manufacturing, technology and more.
WHERE THEY DO IT: Chicago, Toronto, London, Vilnius and Kaunas
SUMMER FUN: No matter what country employees are in — the team is currently spread across five countries — they all gather annually in Lithuania to come together as a company. 
IDEAL CANDIDATE: Someone who is ready to hit the ground running, feels comfortable asking questions, works to drive continuous improvements and is both driven and adaptable.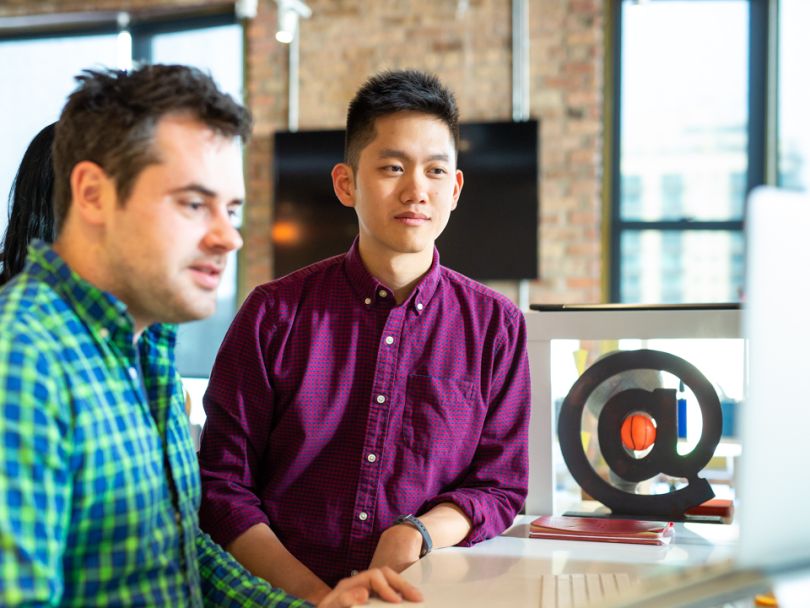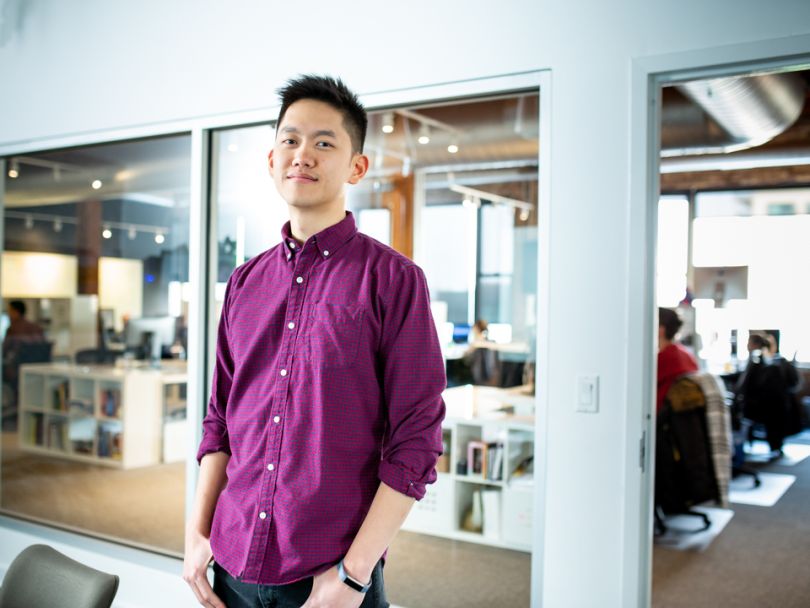 Yves Yeung, Associate Product Manager
As the associate product manager, Yves' primary responsibility is getting to the core of what Devbridge clients need. He does this by conducting workshops with clients, crafting product backlogs and working with design and development teams to bring clients' visions to life. 
BEYOND WORK: Like at least one of his coworkers, Yves also plays an instrument (the piano). Playing the piano requires a high level of coordination and foresight, both of which Yves says are crucial to his product manager role.  
What attracted you to Devbridge?
I found out about Devbridge when I was making my first foray into the world of product management. I believe product management is a craft that you can constantly perfect, and when I learned about the established product manager practice in Devbridge, I knew it was the perfect place for me to grow as a product manager and contribute to making impactful products for clients.
How did Devbridge welcome you to the team?
Onboarding was as effortless as could be. The tried-and-true process was documented into easy-to-follow steps and, most importantly, I was able to immediately shadow and be involved with different projects. The mentorship I got from veteran product managers during my onboarding proved invaluable, as I was able to quickly learn the tricks of the trade which set me up for success.
It was also interesting to see how each product manager had a different take on traditional responsibilities, like curating product backlogs, reporting or conducting sprint ceremonies. Seeing different perspectives helped me to form my own identity as a product manager.
I knew [Devbridge] was the perfect place for me to grow as a product manager and contribute to making impactful products for clients."
What resources are available to you if you have questions, need help or want to learn more? 
Learning and knowledge sharing are big at Devbridge. This past fall, several of us attended Agile Day Chicago to connect with the local product management community and discuss ways to scale agile practices. When I have questions, I can post them on Slack and get several responses from various perspectives. Many best practices are documented and easily accessible as well.
You've been at Devbridge less than a year. Is there anything that surprises you about its culture?
We cherish our values at Devbridge, and one of my favorites is the idea of taking ownership. Because everyone is passionate about building great products, we're not shy about voicing our opinions if we think they will improve the product. Everyone from product managers to designers and developers has a say in how we implement something and what it will look like. This kind of collaboration brings the best out of our teams and makes projects fun.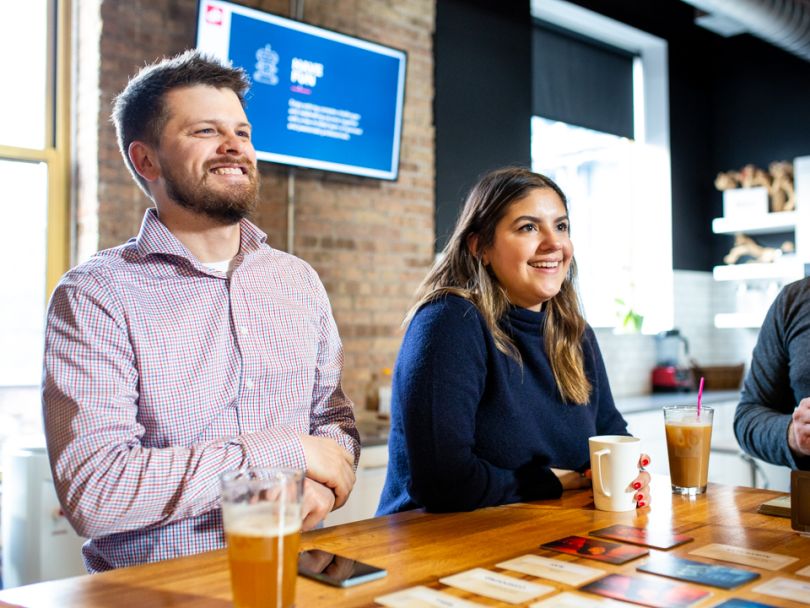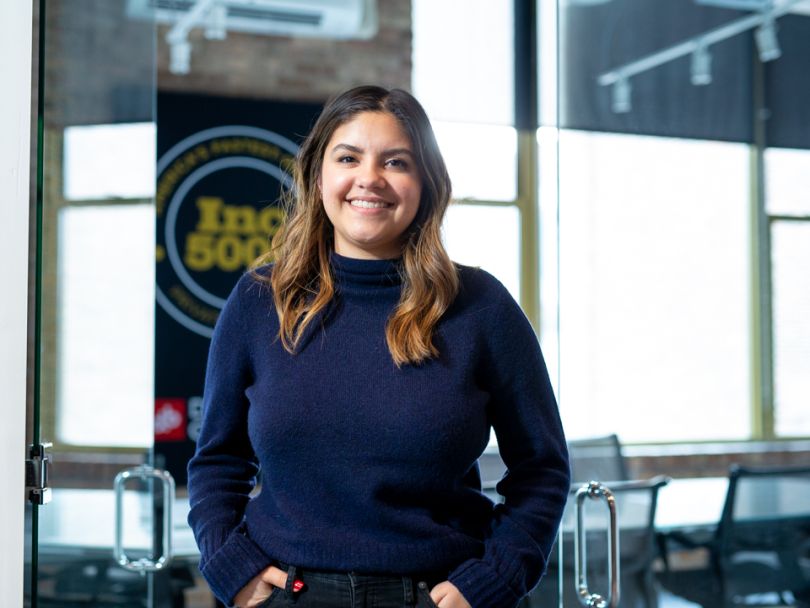 Fran Palmer, Senior Product Designer
In her goal to put the design organization on the map from a UX and design perspective, Fran leads and facilitates workshops with potential and existing clients and relays the visual design practices to her team members through coaching and mentoring. 
BEYOND WORK: When she's not focused on design at Devbridge, Fran is cooking, going to concerts and putting on her own karaoke concerts ("She's a really good singer," says a fellow employee).  
What drew you from a career in art and graphic design to product design?
The way that art and graphic design can heal, help and inform people applies to product design — all three "industries" are based in empathy, so making the transition into a product role felt like a no-brainer.
What about your work at Devbridge inspires you? 
The drive and motivation that each individual on our team has inspires me on a daily basis. We work through some very complex problems and business processes and seeing how we're able to overcome those challenges and have fun along the way is something that makes coming to work exciting.
The drive and motivation that each individual on our team has inspires me on a daily basis."
Your team goes on a trip to Lithuania every year. What does your team learn from that experience?
If you would've told me three years ago that I would be regularly traveling to Lithuania, I would've responded with "Where is that?" That sounds terrible, but it's true. Devbridge has opened my eyes to a culture and people that I would otherwise have overlooked, and it's unfortunate because they're so hospitable. Our colleagues are so excited to host us and we get to have these great bonding moments with our team. We get to know their personalities, and it makes chatting with them on Slack much easier and fun.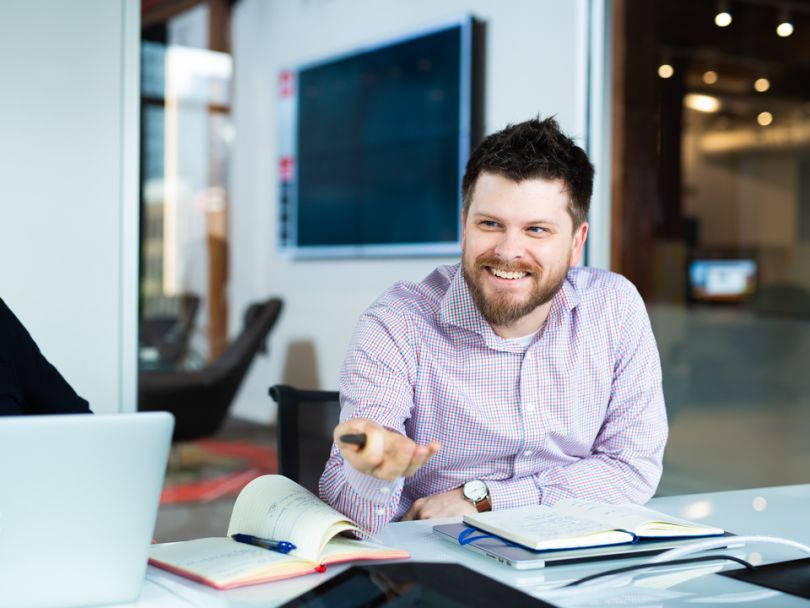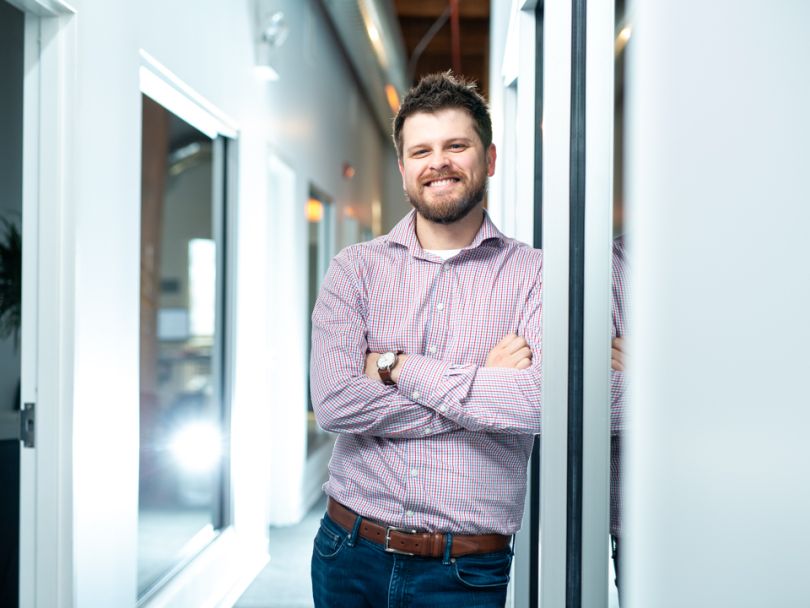 Eric Strubinger, Senior Product Designer
Though his role varies from time to time, Eric currently supports sales efforts, project execution and team coaching and mentoring. That includes such tasks as writing and conducting user research to testing to designing wireframes and UI. 
BEYOND WORK: Though he has several hobbies, Eric puts music above the rest. He's played guitar and sang for more than 14 years and loves improvising and finding a groove with a group of fellow musicians. 
What's a typical day at Devbridge like for you?
From a meeting standpoint, we usually have calls with engineers in the morning a few times a week and, at least once a week, designs and requirements are presented to stakeholders in our client grooming calls. A large majority of the day is working on whatever design support is needed for your project at that time, like creating user flows, wireframes, UI, prototyping interaction animations, writing user research plans and documenting design requirements. 
If you need help or want to learn something, there is a support system of friendly people who are willing to help, but I have always felt empowered to drive my own projects."
What additional resources has Devbridge provided as you have progressed? 
We have an annual education budget that can be used for a variety of things from conferences to improv classes. From a tools standpoint, the company has always been really open to letting us try new software, which is cool because it seems like there is a new design tool every other month. Other resources include decent coffee, catered lunch every Friday and beer on tap — those are resources, right? 
What's your favorite element of your company's culture? 
I have always felt empowered at Devbridge. If you need help or want to learn something, there is a support system of friendly people who are willing to help, but I have always felt empowered to drive my own projects.