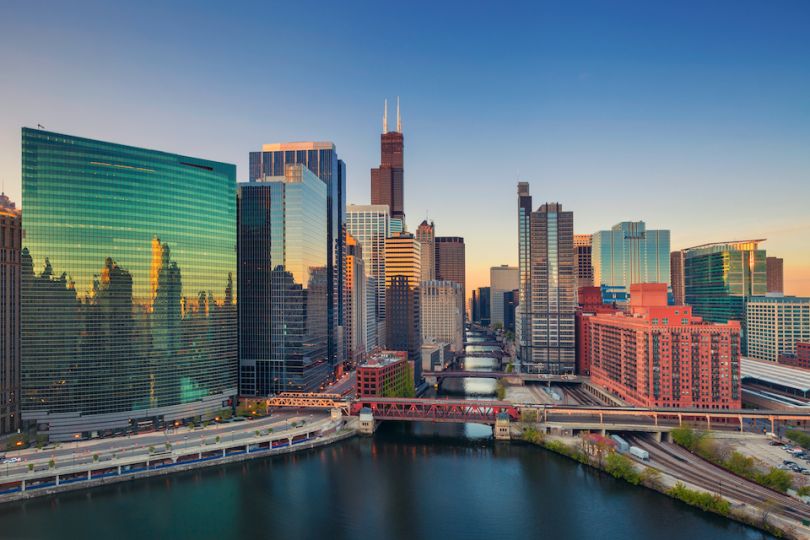 The digital age has caught many established companies by surprise and left them scrambling to update their offerings to appeal to a new generation of consumers.
OneMain Financial isn't one of those companies. In fact, OneMain has positioned itself to be ahead of the curve with its digital division, which is responsible for the online portion of the company's lending business. The digital division's secret to success is that it operates in much the same way as a young tech company, albeit without many of the constraints.
"Our office is super casual, but we move fast," said OneMain VP and Director of Digital Marketing Susan Sucu. "It's pretty cool to have this startup-like culture with access to all of the resources of an established and successful company."
We recently caught up with Sucu to learn more about what her team is working on, what makes the culture of OneMain's digital division unique and what she looks for when hiring.
You've worked at some big Chicago tech companies in the past, including Orbitz, Groupon and Braintree. What about OneMain stood out and made you want to join the team?
The team and culture were the biggest attractions. We have an extremely collaborative group of people, and everyone is truly working together toward the same goals. It doesn't matter what your function or level is — everyone's voice is heard and everyone wants to do what is best for our customers.
OneMain's goal is to make borrowing better and the process simpler. How is your team's work helping to drive that goal?
My team is focused on growth and optimization of our partner marketing channel. This means attracting more of the right kinds of customers to our product. It's super exciting because this channel has experienced huge growth in the last couple of years and continues to grow. It's also challenging because in this particular channel we don't have direct control — it actually requires close coordination with numerous partners.
As a company, we're very focused on providing the right options to each customer, and this is something we're always trying to get better at. We're also very focused on improving our digital experience to make it easier and more transparent for customers who prefer to transact online. 
Can you describe your team's culture and how it differs from, and is influenced by, other parts of OneMain Financial?
The Chicago office feels a lot like a tech startup, even though OneMain has been in business for over 100 years. Most of us are focused on digital, and there is great collaboration between the technology and business functions. Our office is super casual, but we move fast. It's pretty cool to have this startup-like culture with access to all of the resources of an established and successful company.
We've heard your team is open to hiring candidates without financial industry experience. What drove this approach?
We're definitely a mix of functional experts and industry experts. I personally find it hugely beneficial to have both. Having diverse perspectives helps to provide broader context, which ultimately helps us make better decisions.
Speaking of hiring, what do you look for in candidates?
I am always looking for candidates who can translate a business problem into an analysis, and then translate the analysis back into a business recommendation. I also look for candidates who are scrappy and can figure out how to get things done without always having a clear path laid out for them.