With a new year comes another 12 months of opportunity, so why not get 2019 started right by discovering the right role for unlocking your full potential? We spoke with 10 fast-growing Chicago tech companies about what they look for as they expand their teams. Read on to learn more, and kick your career into overdrive.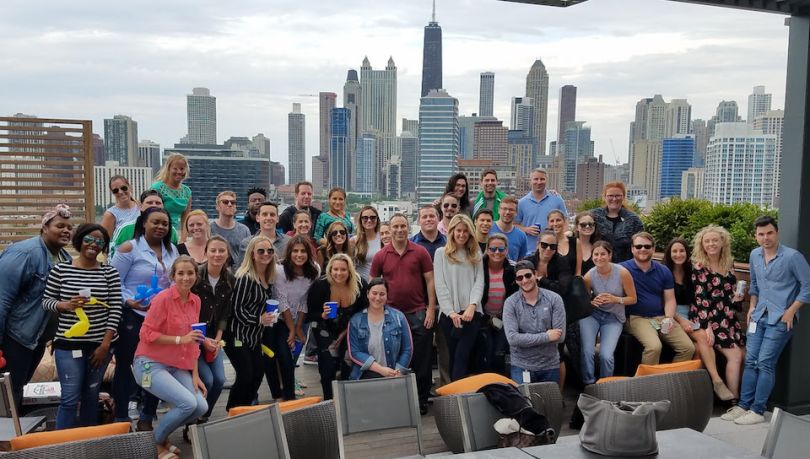 What they do: Groupon's digital platform showcases experiences and products sourced from local businesses, with deals on whatever suits the user's fancy. (Including fancy suits, if that's your speed.)
What they look for: "The ideal sales candidate at Groupon is an individual who is self-motivated, creative, eager to develop as an individual and interested in the opportunity to contribute to a diverse and always-progressing culture," said Mark Brodahl, vice president of sales and sales operations.
Top perks: In addition to traditional benefits, Groupon has a free office shuttle, and commuter benefits for traveling outside its service lines. They also offer flexibility, through a casual dress code, unlimited vacation, generous parental leave and flexible hours. The company also has plenty of recreational clubs, for those who enjoy having fun with their work friends.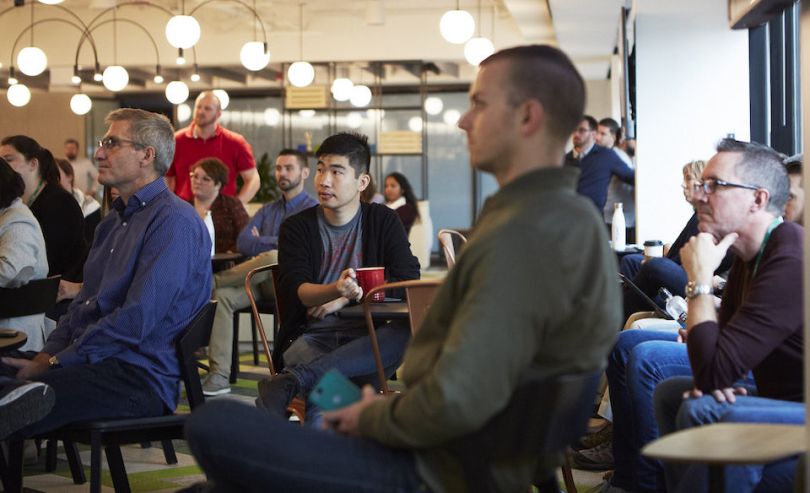 What they do: Peapod Digital Labs is an online grocery and food delivery service available in over a dozen markets across across the Midwest and East Coast.
What they look for: "If you are passionate and want to solve complex problems with cutting-edge technology, come join our team," said Brian Thiese, executive lead of IT. "Rather than thinking how things are, you imagine what could be. Rather than using what is, you use what's best. Rather than settling for today, you're helping build tomorrow."
Top perks: Peapod provides employees with opportunities to grow professionally by offering tuition reimbursement and professional development options. Commuter benefits are available, as is a 401(k) match, paid holidays, company outings and generous time off.

What they do: Seismic is a sales enablement solution, offering sales and marketing teams with tools and analytics they can utilize to close more deals. 
What they look for: "We look to hire eager people who want to contribute and bring their own unique voices to Seismic," said Seth Goldstein, principal engineer.
Top perks: Staff are covered comprehensively with full medical and life insurance, and their furry friends are protected as well via pet insurance. Employees are encouraged to blow off steam at the onsite gym or in the game room, and the company rewards those who help others by paying for volunteer time.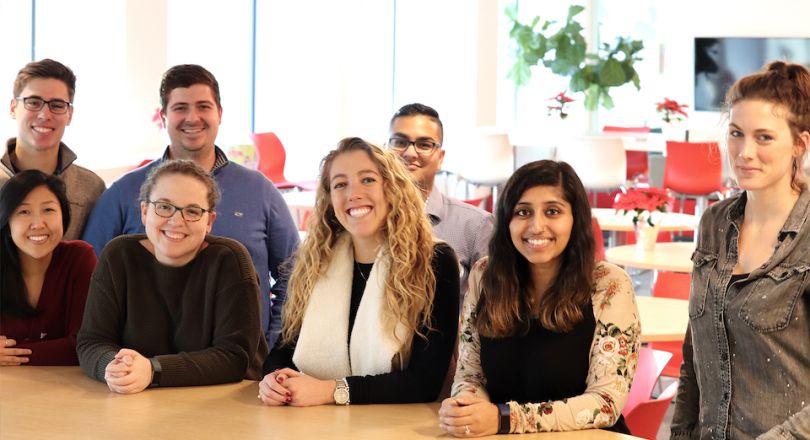 What they do: Companies employ bswift's software to streamline how they administer benefits, payroll and other HR duties for their staff.
What they look for: "We look for candidates who are analytical, data-oriented and intellectually curious," said Carla Pollard Stewart, senior director of human resources. "They should also be passionate about problem solving and delivering exceptional client service, all while working in a fun environment."
Top perks: The company takes wellness seriously — it has a zen room available for relaxation and nursing mothers, walking treadmill desks if employees feel too sedentary, and an onsite gym alongside available wellness programs for when employees want to kick the physicality up a notch.

What they do: BenchPrep is an online learning platform used by education, assessment and training companies that allows them to create custom educational programs for their users. 
What they look for: "One of the most critical ingredients to our success is for everyone to be able to work as a team in a very collaborative, continuously evolving environment," said Ujjwal Gupta, co-founder and COO. "Candidates who are coachable, passionate about their work, who believe in learner success and are eager to grow their careers can really thrive at BenchPrep."
Top perks: In addition to traditional benefits, BenchPrep staff can continue to advance their skills through a professional development stipend and learn on full bellies through free meals provided for them daily. Employees can also work remotely, take a leave of absence to care for new family members and bond with colleagues at regular company outings.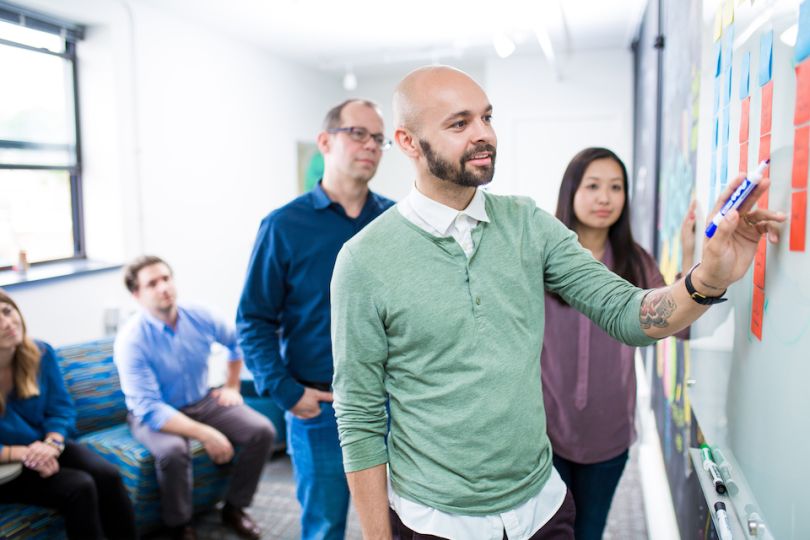 What they do: Bounteous is a one-stop-shop digital consulting firm that offers its customers everything from product strategy to analytics and search engine optimization.
What they look for: "We want energetic innovators who are not afraid to live their ideas, expand their knowledge and share their expertise," said Gina Sorrels, recruiting manager. "We're looking for tenacious, resourceful, get-it-done type of personalities who speak up, dive in and communicate to execute projects efficiently."
Top perks: Bounteous rewards its staff for their hard work with performance bonuses. It also lets employees balance their work and home lives with flexible hours, off-site work options and an unlimited vacation policy.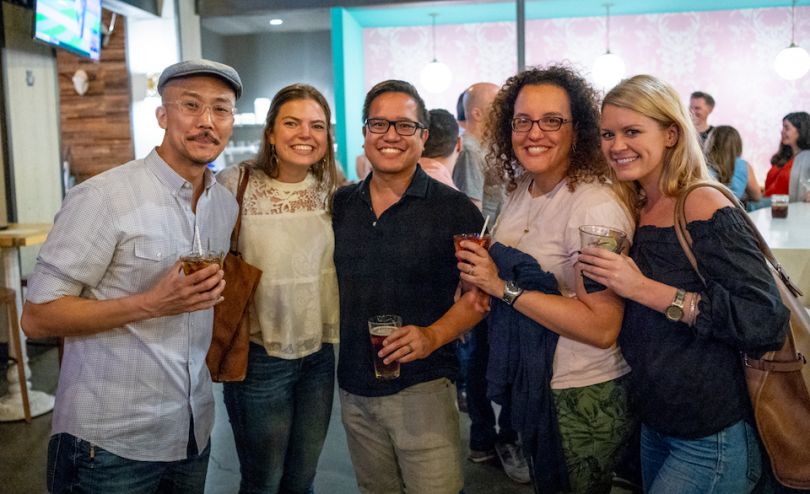 What they do: The Marketing Store is a customer engagement agency that produces brand experiences for companies that include McDonald's and T-Mobile.
What they look for: "Ideal candidates are curious, creative and digitally driven, with a desire to innovate. They are highly collaborative and able to work across teams in an agile, empowered culture," said Vanessa Kentris Smith, managing director, North America. "We also love to see our employees apply their strengths and passions to something new — it's what creates that spark of energy for our entire team."
Top perks: The Marketing Store offers a number of perks dedicated to helping staff financially including: student loan repayment assistance, tuition reimbursement, a 401(k) matching program, profit sharing and performance bonuses. The company also has an international desk swap program, gives employees paid time away to volunteer and has cold beer on draft to help everyone unwind a bit.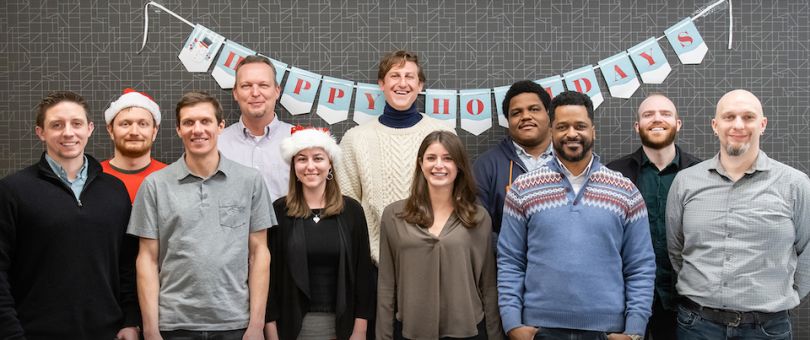 What they do: Vail Systems, Inc. provides companies with telephony software, analytics and a range of cloud-based communication tools that allow them to better communicate with their customers.
What they look for: "We support a unique product here at Vail Systems and although it is preferred, candidates are not expected to have SIP/VoIP telecom experience," said Tim Suhajda, routing and call control product support manager. "We look for candidates who are enthusiastic, have the drive to learn new things, and work well with large teams. Candidates who are highly organized and excellent communicators with a 'go-getter' attitude are the most successful."
Top perks: Staff can take advantage of a 401(k) matching program as well as offered gym memberships. Employees can work flexible hours to better fit their schedules and work remotely as well. Coworkers can also strengthen their bonds on company-sponsored outings and by playing on a summer softball team together.
What they do: Flexport is a supply chain logistics platform that allows companies to ship their wares anywhere in the world via land, sea or air.
What they look for: "We are looking to bring candidates on board who are intellectually curious, have a passion for technology, and add new expertise to our team," said Taylor Oliver, general manager of Flexport Chicago. "Moving freight is complex, so ideal candidates are ready to roll-up their sleeves and get excited to tackle different challenges every day."
Top perks: Flexport gives new parents time away from the office, and also gives adoptive parents financial assistance. Dogs are welcome in the building, and humans receive free daily meals provided by the company. Out-of-towners are also encouraged to join the team, as Flexport provides them with relocation assistance.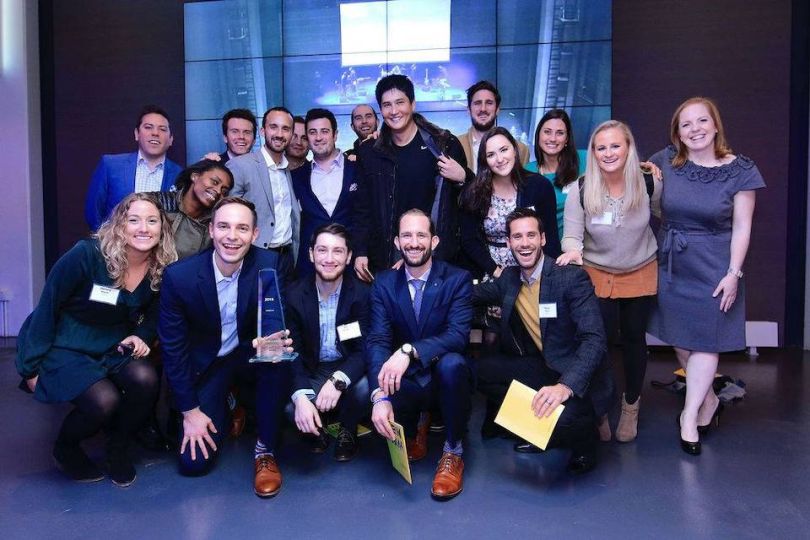 What they do: UPshow is a digital engagement platform that specializes in putting things worth looking at and engaging with on televisions in places like bars, restaurants, gyms and healthcare centers. 
What they look for: "We love creative self-starters who walk through walls to deliver results," said Adam Hirsen, CEO. "Determination and thinking outside the box helps solve big problems for our customers. People who bring a positive attitude and a win-together mentality are a great fit."
Top perks: Staff at UPshow can take snacks from the stocked kitchen into the company game room to unwind, where they might find cuddly friends belonging to staff, as the office is pet-friendly. Employees are also offered an equity opt-in and encouraged to utilize the unlimited vacation policy available to them.