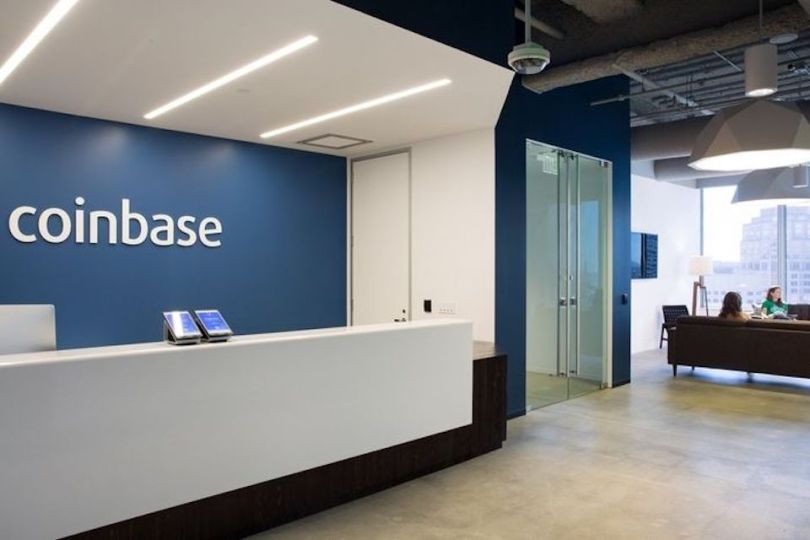 Coinbase's Chicago office has just over 30 employees, which is on the small side when you consider the fact that the company employs over 1,000 people.
However, the Chicago team punches above its weight. Coinbase's local office is home to the Markets team, which is in the final stages of building a new exchange infrastructure that will underpin all of the company's cryptocurrency trading products. In fact, the team has been so successful that the company is expanding the size and scope of its Chicago engineering office.
"Chicago is an excellent place to build a technology organization," said Senior Technical Recruiter Ryan Thorpe. "We've started hiring for other engineering and operations teams across the business."
We recently caught up with Thorpe to learn more about Coinbase's Chicago team, the tech they're using to build Markets and what the company looks for when hiring.
Why did Coinbase decide to open an office in Chicago, and what's the team here working on?
This office was specifically opened for the Coinbase Markets team, which is going to deliver a new exchange platform to power new functionality across all of Coinbase's products. This new exchange will improve the trading experience for all of our customers, especially active traders who use Coinbase Pro and Prime, by creating a modern, deterministic trading platform.
There's a lot of great talent in Chicago, particularly with fintech experience, and we're excited about the potential of creating an engineering hub here.
What tech does the Chicago team use in its work?
The Chicago engineering team takes a polyglot approach, and uses the best tech for the task at hand. We're building trading engines in Java and C++, analytic services in Python, network software in Python and Go, and have more projects on the horizon. We also use a number of web technologies, and have some large and complex data management projects underway. It's an exciting mix of technologies, and almost any strong technologist can contribute meaningfully.
For Markets in particular, we also have a very strong physical infrastructure team. We're building a physical, co-located data center for our trading software and also leverage a plethora of AWS services for other pieces of our system.
Chicago is a treasure trove of fintech talent, and Coinbase offers a unique opportunity to apply that experience to a brand new domain."
Coinbase opened its Chicago office in May 2018. What's changed since then, both here and for the company as a whole?
We've grown from five people to over 30, and our main focus of hiring has been for the Coinbase Markets team. In 2018 we also opened new spaces in London, New York, Portland and Dublin, and greatly expanded our headcount in our San Francisco headquarters. We have grown to nearly 1,000 employees worldwide.
How does the Chicago office collaborate with your San Francisco HQ?
There are certainly unique challenges with being a satellite office. One of our focuses has been to have each new member of the Chicago team onboard in San Francisco and try to spend as much time there as possible. It's important to experience the energy of headquarters, interact with different teams and tell folks the Chicago story.
What role has the Chicago team played in driving the company's recent growth?
Our office wouldn't be successful without the deep talent pool that Chicago provides. It's energizing to be a part of the continually growing tech scene. Chicago has been a hub for innovation for a long time, and we're excited to help continue driving that forward. Chicago is a treasure trove of fintech talent, and Coinbase offers a unique opportunity to apply that experience to a brand new domain. It also doesn't hurt that Chicago is a world-class city offering amazing cultural experiences, entertainment, restaurants, architecture and more.
Aside from technical talent, what non-technical skills do you look for in candidates?
Every candidate goes through our Bar Raiser Interview, which evaluates a candidate's match to our core values. Our core values are: clear communication, positive energy, continuous learning and efficient execution. We also just focus on hiring smart, passionate folks who are excited about Coinbase's mission of creating an open financial system for the world.