It should come as no surprise that people tend to do their best work at companies with strong cultures. Whether you're looking to launch a new career or take the next step in your current role, the four Chicago tech companies featured here all offer unique opportunities for personal and professional growth — along with some awesome perks and benefits to boot.
Continue reading to learn more about what these companies are working on, what makes their cultures unique and the awesome perks and benefits they offer.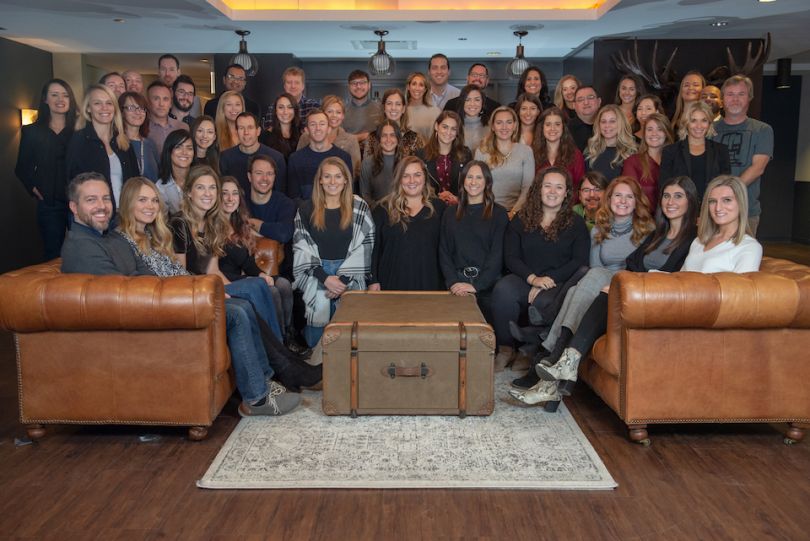 What they do: Kapow's corporate events platform is used by companies to find, book and manage awesome meetings and events.
Their coolest perks: Kapow employees get to sample many of the experience packages available on its platform, which include everything from indoor skydiving to cooking and mixology classes and race car driving. When team members aren't channeling their inner top chef or race car driver they get to enjoy an office with easy access to the Chicago River that's full of snacks and drinks.
What's one thing about your company that would surprise a lot of people?
"We have the energy and drive of a startup, but we are part of the ecosystem of Cvent, the leader in the event technology space, which gives us the best of both worlds," said General Manager JC Chang. "Kapow and its employees are proud members of the Chicago community and like giving back by participating in charitable events for associations like Dress for Success and the Make-a-Wish Foundation. We have aggressive growth goals, especially in tech, and are constantly improving our platform and product offerings."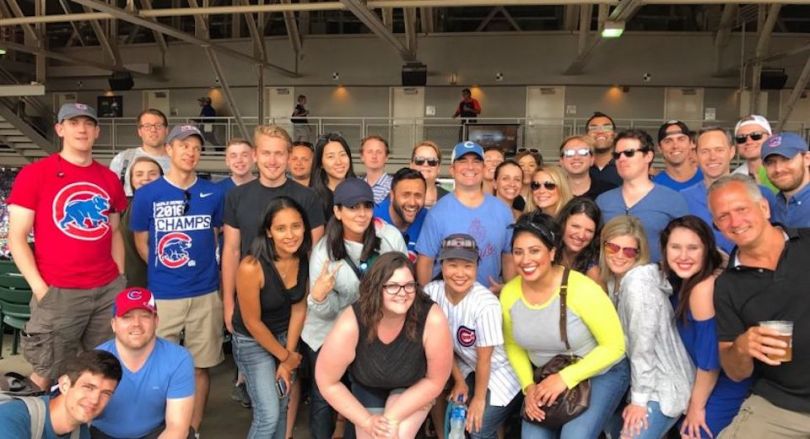 What they do: Networked Insights builds AI-powered social media analytics tools used by marketers to find their ideal audience, understand what they care about and then connect with them.
Their coolest perks: Networked Insights makes it easier for team members to make a difference through their charitable gift matching program. Employees who are particularly inclined to giving their time to help others will be happy to hear that the company also offers a mentorship program. Other standout perks and benefits include company-sponsored hackathons, paid parental leave and unlimited PTO.
What's one thing about your company that would surprise a lot of people?
"The top two things our colleagues consistently say they like about working at Networked Insights are the people and the work-life balance," said People Director Deborah Evans. "We have an incredible team of smart, hardworking individuals who are genuinely caring and collaborative. For work-life balance, we put a lot of trust in our colleagues as to how and where work is done. This gives them the flexibility to work when they are the most creative and productive while also providing time for their personal lives."
What they do: HAVI provides packaging, logistics, supply chain management, marketing and analytics services to companies around the world, with a specific focus on those in the restaurant industry.
Their coolest perks: HAVI helps team members spend more time outside during summer with its sunshine hours program, which turns all Fridays from May to September into half days. The company's unique tuition assistance program enables employees with qualifying student loans to receive $100 per month toward their principal amount along with tuition assistance of up to $10,000 per year.
What's one thing about your company that would surprise a lot of people?
"Our work touches an estimated 70 million consumers around the world every day," said VP of Strategy and Innovation Jill Ahern.
What they do: Sertifi's e-signature and online payment capture technologies are designed to help businesses close more deals quicker — and go paperless in the process.
Their coolest perks: Sertifi's technology team is given "10 percent time," which enables them to spend 10 percent of their time working on passion projects or other interests. The company also supports team members who want to sharpen their skills by attending conferences, classes or networking events and is in the process of adding a library to its office to further facilitate a culture of learning. Sertifi also sets up a monthly lunch where interested team members are paired with people from different departments to encourage cross-functional collaboration.
What's one thing about your company that would surprise a lot of people?
"Even though we function like a startup, Sertifi has been around for 10 years," said Director of HR and People Operations Olivia Kilian. "Our two co-founders are brothers, and we're a completely bootstrapped company. All of our crazy growth in recent years has been organic, which is great for stability and mindfulness in hiring."