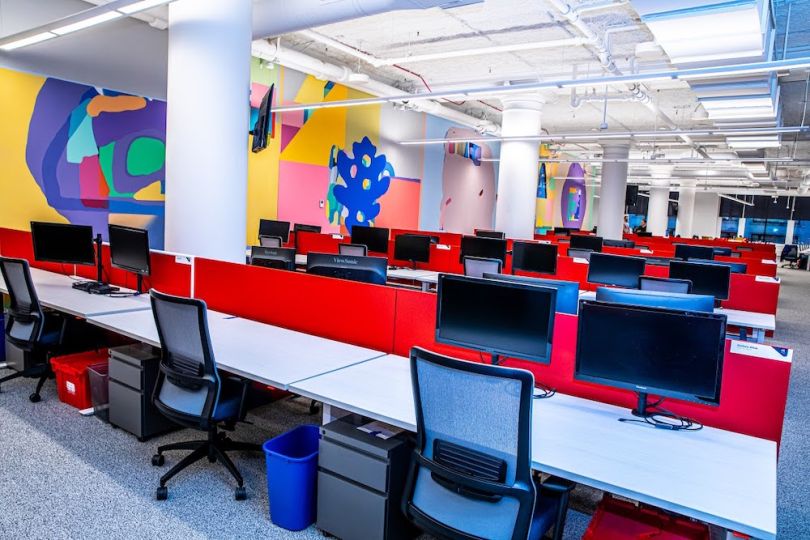 ReviewTrackers brought its business to the next level by raising a $10 million Series B funding round in June. At the time of the funding, ReviewTrackers CEO Chris Campbell told Built In that the company's next goal was to grow rapidly.
Now the company has taken an important step in that direction.
On Monday, ReviewTrackers opened up the doors to its new Chicago headquarters. This new office is located at 1 North State Street, not too far from the company's previous location in River North. The move will help ReviewTrackers accommodate more employees — the company will surpass 100 employees by the end of the year.
The new office is a colorful space with murals by artist collective Sonnenzimer. It has an open office layout, with large meeting rooms, smaller conference areas and a stocked kitchen. There are also amenities ranging from a rooftop deck, to a wellness room and gym with a rock wall and fitness classes.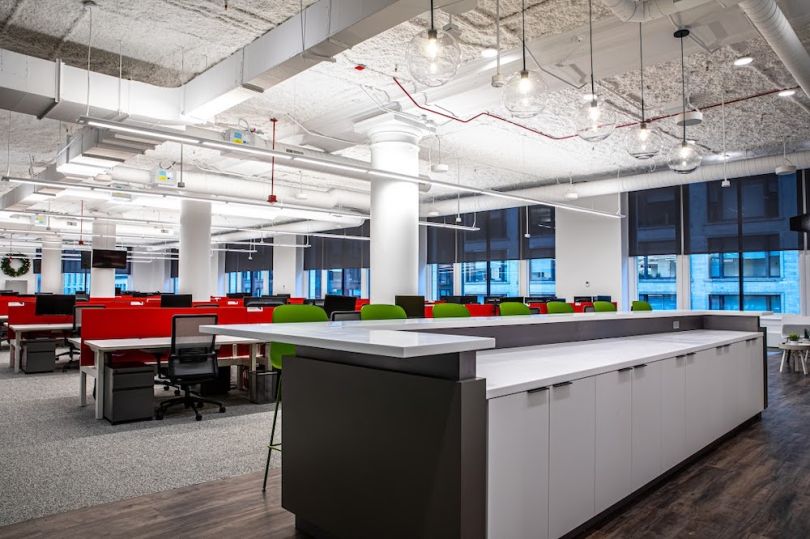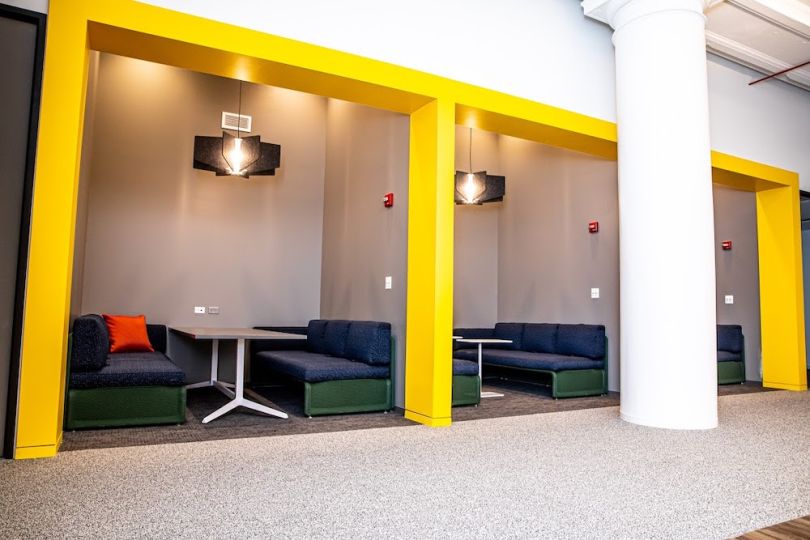 ReviewTrackers helps business keep track of their online reviews. The company uses machine learning to analyze reviews from over 100 websites to see what people are saying about these businesses. It can categorize reviews based on positive, neutral or negative sentiments and allow businesses to respond. Over 70,000 businesses use ReviewTrackers, according to the company.
Now that the company has the new space, it will continue to expand. The company is currently hiring for roles across customer success, engineering, marketing, product and sales.