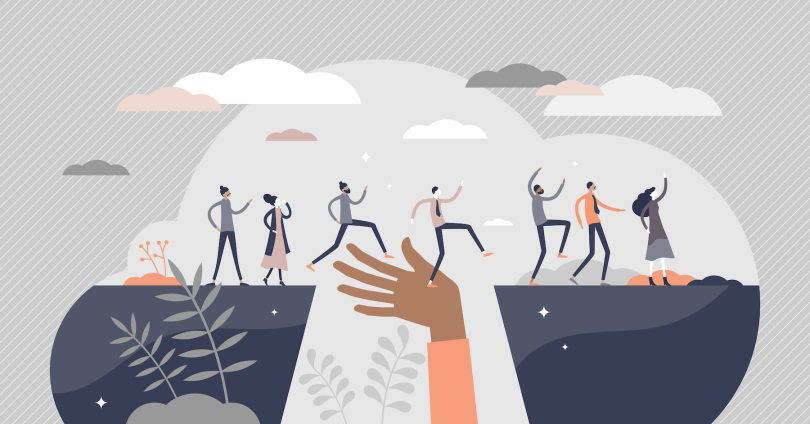 When COVID-19 reached the United States in full force in March, it didn't take long for Hireology to feel the impact on its business.
Within a week, the talent management software company received a flood of inquiries from customers in industries like automotive and hospitality asking for discounts — or to cancel their contracts outright. Hireology SVP of Revenue Debra Senra estimated that meeting those demands would lead to a more than 50 percent loss in company revenue for the quarter.
It was rare that a customer came to us and said, 'I'm cutting everything.'"
It was a kind of uncertainty Senra had only seen once before, while working as a recruiter for investment firms during the financial crisis of 2008. But this time, she noticed that customers were more optimistic, and that many didn't want to cancel their services outright.
They just needed help weathering the storm.
"It was rare that a customer came to us and said, 'I'm cutting everything because I'm worried about my business going under,'" Senra said. "Instead, it was: 'I'm not allowed to recruit for the next six weeks. And I'm nervous about the safety of our business. How can you help me?'"
Still, the second financial quarter was all about concessions and the potential for higher-than-normal churn rates. But now, like many other companies, Hireology has found itself in calmer waters. That stability has created an opportunity for its sales and customer success teams to shore up the existing customer base and win back lost business.
Revitalizing existing relationships can provide a healthy source of revenue. Win-back customers have a higher lifetime value than new ones, according to the Harvard Business Review. Bolstering the existing customer base can also help the company brace for another wave of shutdowns, should they occur.
Here's how Senra and ShipBob CRO Paul Rosen supported their customers during the crisis, and how it gave them an advantage in winning back those who left.
Tips to Reduce Churn and Win Back Customers
Prioritize doing right by the customer. Pausing performance metrics for customer success teams can give reps time to focus on empathy and building trust with clients.
Create a concession flow chart that adapts to the customer's specific needs. This helps the customer success manager identify the best ways to keep customers.
Conduct an internal analysis of your product's value. Identify how the customer's needs have shifted, and build new messaging around that.
Ask to keep a line of communication open. This gives the sales rep the opportunity to check in later in hopes of winning back the customer.
Don't waste time on customers you won't win back. Labeling customers based on fit and desire to return can help design a better win-back strategy.
Reward returning customers who sign up with longer-term deals. Provide discounts for upfront payments as well.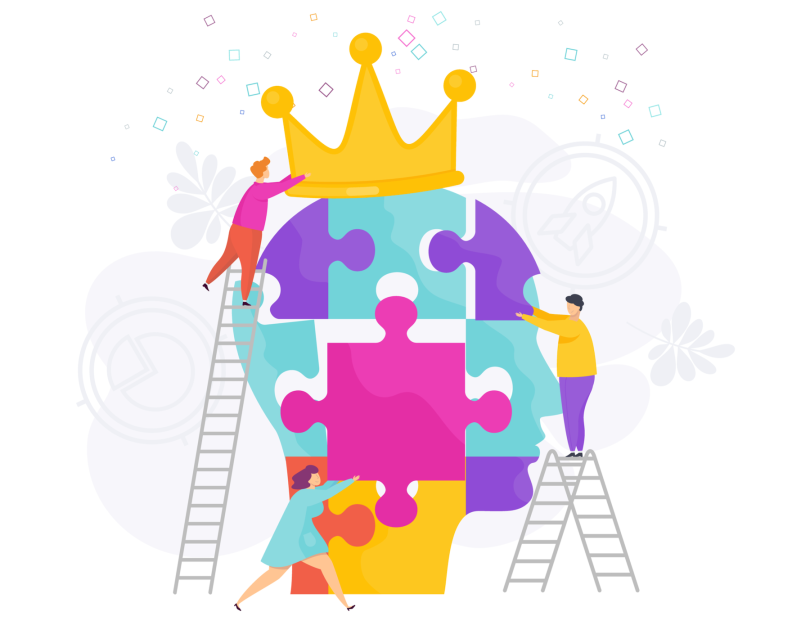 Create a Concession Plan to Address Each Customer's Specific Needs
The first step Senra took to stabilize the customer base was to ditch her team's existing performance metrics. In its place, she gave the customer success team a single goal: Do right by the customer.
During the financial crisis in 2008, Senra learned that, no matter how professional a customer sounds, they're still a human being navigating a crisis. Bolstering the customer base during such a crisis requires addressing their fears and concerns on a personal level, as well as on a professional one.
Removing metrics gave her team the freedom to make those connections without an underlying motive. In one instance, a customer success manager went so far as to help a healthcare facility screen resumes so that the healthcare workers could spend time on what mattered most to them — helping patients.
But "doing right by the customer" requires more than empathy — there needs to be a plan for how to address each customer's needs at scale, Senra said.
It was all about figuring out which of our services are truly valuable to you right now."
The most obvious solution during a period of economic uncertainty would be to offer a one-size-fits-all discount. However, doing so would have a limited impact at best, Senra said, and could potentially set customers up to leave the company. Not every business needs a discount. For some, like a gym owner during lockdown, it might make more sense to pause services altogether.
In order to address those specific demands, Senra worked with the revenue team to create a concessions flowchart. Starting with, "Does the customer want to collect information on job candidates?," the customer success manager could follow a "yes/no" guide to eight different concessions.
"It was all about figuring out which of our services are truly valuable to you right now, and then, based on that, we landed on how we could potentially cut their costs temporarily or permanently," Senra said.
That customer-centric approach allowed Hireology to reduce its expected churn and build trust. This played a crucial role in the third quarter when it came time to win back customers and re-activate features.
Adapt Messaging to Match Customer Needs
As an e-commerce fulfillment and logistics software company, ShipBob was among a handful of companies to experience an influx of new customers in March. Still, it wasn't immune to customer uncertainty.
While more stores pivoted online and needed ShipBob's services, others looked to cut costs and control their own shipping and logistics internally. Meanwhile, a small fraction of customers left to join new competitors offering a lower rate than ShipBob.
Underlying those exits was the fact that business needs and values were shifting, said ShipBob CRO Paul Rosen. So he and his revenue team saw the moment as an opportunity to reassess the company's ideal customer profile and value proposition.
It gives you a fresh start to look at how you're approaching the customer."
In a time of uncertainty, it can be helpful to do an internal analysis and ask whether there is anything the company offers that is now more valuable than before, or if the services should be presented or packaged differently, Rosen said.
"It gives you a fresh start to look at how you're approaching the customer," Rosen said.
The team also interviewed customers to identify their needs. What came out of those conversations was a new messaging and outreach strategy. Former customers who decided to take control of their own shipping and logistics proved the lowest-hanging fruit, since they still saw value in ShipBob but were simply cutting costs, Rosen said.
To convince them to return, the sales reps focused more on educating customers about ShipBob's plan flexibility. Since fluctuation is easier to handle for a company operating at scale, ShipBob could provide a variable price that scales up or down based on customer needs. The reps also built messaging around the fact that ShipBob offers 10 different warehouses that give a customer a failsafe in case there's another outbreak.
"When customers ended up going in-house, the AEs would typically follow up within a couple of weeks with our new approach," Rosen said. "We were able to get a good handful of those customers back."
Hireology took a similar approach for its customers who had temporarily paused their plans or left the company outright. The marketing and revenue team created a marketing campaign centered on education about the new talent pool looking for work in industries like automotive or retail.
The shift in approach played a key role in bringing back customers, Senra said.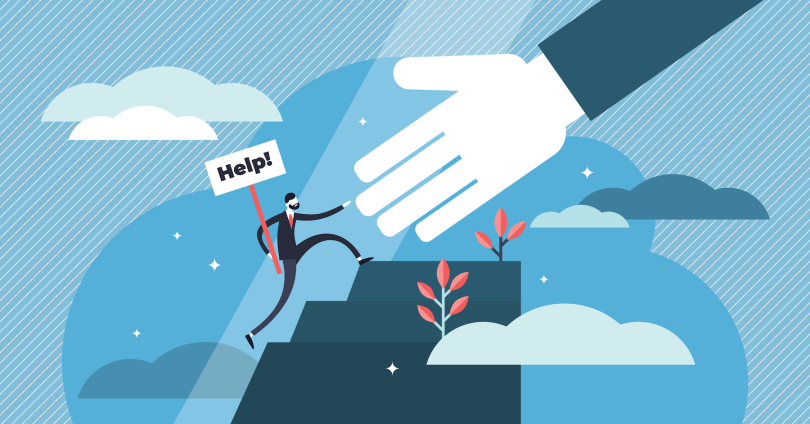 Identify Which Customers to Win Back — and Which to Let Go
Not every customer is worth pursuing, however.
One of the most valuable questions Hireology included in its decision tree was the point-blank question of whether they wanted to continue using its platform once business returns to normal.
While that may seem like the last question a customer success manager would want to ask during hard times, it helped the company differentiate between customers leaving because of COVID-19 from those leaving because Hireology wasn't a good fit in the first place, Senra said.
It's really important that when a customer exits, they exit with dignity, and that you don't burn bridges."
For customers who left, the customer success managers would apply labels: red for those with no desire to return, yellow for those open to coming back, or green for those who want to come back. Knowing this helped the team dedicate resources to winnable customers who will remain with Hireology, Senra said.
Analyzing why a customer is leaving is one of the most important things a company can do, added Rosen. Sometimes, a client just isn't a good match. In those instances, it's important to let them go. But when a customer is a good fit, understanding why they left can help lay the groundwork for winning them back.
At ShipBob, Rosen conducts an exit interview with every client who is leaving the company. He often ends the conversation asking if he can keep the communication line open in case anything changes.
"You need to be empathetic with their decision," Rosen said. "It's really important that when a customer exits, they exit with dignity and that you don't burn bridges."
Reward Returning Customers for Signing Up to Longer-Term Deals
As the initial shock of COVID-19 wore off and businesses reopened, Hireology's customer success team has been tasked with moving customers back onto their full plans.
To prepare them for this transition, the customer success managers emailed clients to let them know that their services would be turned back on at full price. If they didn't respond to the email, then the rep would call the client and leave a voicemail.
It was critical that the team made a personal connection so that the customer wouldn't be caught off guard, Senra said. While she assumed a lot of customers would try to negotiate a new deal, the majority returned to full service, no questions asked.
All told, Senra estimates that about 90 percent of customers went back to full services on time. She attributes that success to her team's initial goal of doing right by the customer.
"I'm a bit of a pollyanna on this, but we took our business hat off and said, 'We're here for you and we want to do right by you,'" Senra said. "And they saw that and they're doing the same to us now."
For customers who weren't ready to come back at full price — or those who had left Hireology without plans to return — the re-engagement approach came down to rightsizing contracts. For the former, the customer success manager had the freedom to discuss removing unnecessary features permanently to fit with what the client needed. For the latter, the account executive team was encouraged to offer returning clients discounts if they signed up for longer contracts or paid upfront
While it can be tempting to offer steep discounts to win customers back, Senra said it's important to keep in mind the value of the product. The contract value needs to be in line with the customer's need, but also with the rest of the customer base.
"The litmus test that I used is whether I could look another customer who's paying us full price in the eye and confidently explain why I'm allowing this customer to get a different rate," Senra said.
ShipBob didn't offer discounts, but Rosen said short-term discounts for long-term deals can be a great way to win back a customer. There are also small contract nuances that a company can tweak to be more friendly to customers during uncertain times.
Those include waiving implementation fees for clients already trained on the platform and removing the penalty fee for breaking a contract if the reason for leaving is COVID-19.
Building a More Stable Customer Base
If there's a silver lining to be had during the last two quarters for Hireology, it's that the uncertainty has allowed its customer success team to build deeper connections with its customer base.
As the third quarter comes to a close, Senra said Hireology's churn rate is better than it had been before COVID-19 hit. She attributes this to the work her team did in March, when economic uncertainty was at its peak, and to the fact that most high-risk customers have already left.
What remains is Hireology's most committed clients, and a blueprint for what to do if the winter brings more uncertainty.