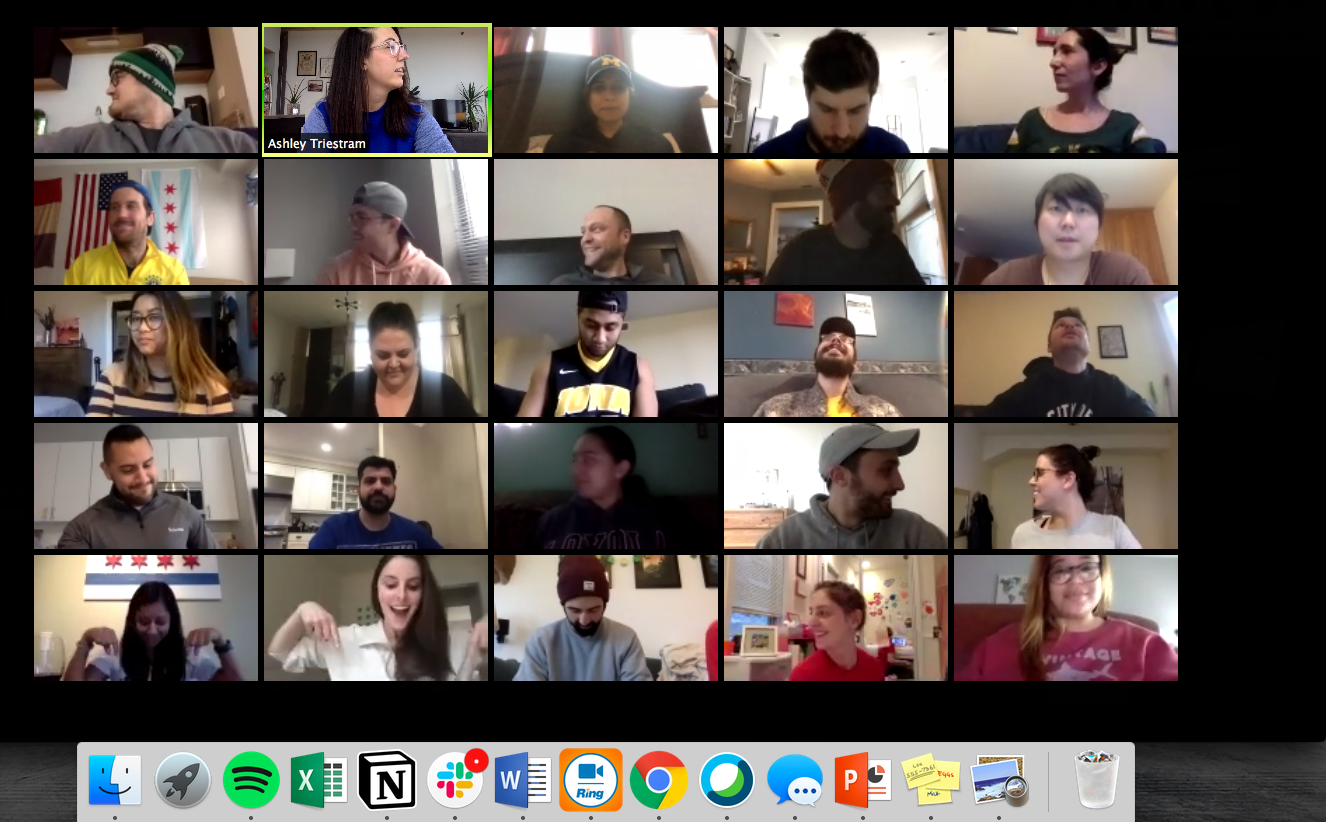 Several months into the pandemic, many companies are still leaning hard into the work-from-home lifestyle, and employees have been tasked with finding new ways to stay connected. For managers, the transition to working remotely has been especially educational, causing a total shift in how they oversee their teams on both a professional and personal level. 
When supply chain management company FourKites went remote earlier this year, the team knew its managers would need to make some readjustments. So, they began rolling out new initiatives and protocols to ensure managers would not lose touch with their team members. For the FourKites team, supporting their managers meant giving them the resources they needed to help team members develop their careers and take charge of their personal health. 
Built In Chicago recently caught up with FourKites Director of Talent Development and Acquisition Amanda Bossie to learn more about how the company is supporting its managers and preparing them for a remote-work future. 
What steps have you taken to train your managers on how to lead remote teams? 
When our team at FourKites moved to 100 percent remote work back in March, we coached our managers on reprioritization by introducing our "musts/maybe/moveout" concept, where managers and department heads reviewed their roadmaps and re-evaluated what "must" be completed, what "maybe" has to be completed and what could be "moved out" a few quarters. This allowed managers to quickly pivot to the "must" and focus on communicating that to their team.
In early April, we created a managers town hall that gave managers, directors and C-level executives a space to share ideas, ask questions and raise themes they were hearing from their teams around the world. We have also created documentation and additional resources, like our new remote work best practices.
This summer, we added additional support from our talent and development team by creating a more aligned cadence with managers to discuss remote team performance, motivation and recognition. We also rolled out important global initiatives like training on driving change and pulse surveys.
It became clear as we moved into our new normal that we were missing our coworkers and water cooler talks between meetings. We now have additional fun connections, like show-and-tells, scavenger hunts, open video hangouts and virtual workout classes. Incorporating these fun and casual key aspects into our day-to-day has been crucial in keeping our amazing culture intact.
What role does emotional intelligence play in managing teams remotely? How do you support managers in improving their EQ?
At FourKites, we recognize that EQ is harder to leverage in a remote environment, and the lack of in-person interactions can create challenges when it comes to understanding individuals' emotions. Managers have become more aware of this and are having regular check-ins where they talk about what works for that individual. Some employees want to check in more and some less. It's important to have open communication and dialogue with your team to understand what works best for that individual. We encourage managers to be flexible and agile with their teams. It's not a one-size-fits-all solution.
We also launched a global empathy workshop for leaders and employees. We partnered with Ethos Talent to deliver a series of workshops around empathy. We want to ensure leaders and employees alike have a common framework and language they can build on to better manage emotions and engage in healthy conversations.
It's important to have open communication and dialogue with your team to understand what works best for that individual."
What's a new tool you're providing managers to help them lead their teams remotely, and how has this tool been impactful?
We've been using Lattice for the past couple of years globally at FourKites. Lattice is our performance management, check-in and all things feedback tool. The tool provides several ways for managers and employees to stay connected throughout the weeks, quarter and year. We use this tool for weekly one-on-ones, quarterly check-ins, performance reviews and engagement and pulse surveys. There are also emotion icons employees can submit as part of their weekly feedback to their managers to let them know how they are feeling.