Nonlinear Career Path? No Problem for BigTime Software.
Team members are encouraged to approach their careers with entrepreneurial mindsets.
Alan Kern joined BigTime Software as a business development rep, and 11 months into his role, he was being eyed for a promotion. But instead, he said he decided to pursue a role on the engineering team because he has a passion for code. 
A shift like that might cause concern at some companies — but not BigTime. Not only did teams at the cloud-based operations platform for professional services businesses support Kern's decision, they encouraged it and provided him with the guidance and mentorship he needed to succeed in his non-traditional career move. 
"The head of engineering set expectations with me upfront and said, 'We use X, Y and Z,'" Kern said. "'If you want to join the dev team, we want you to be really strong on Y.'"
CEO Brian Saunders said he works to foster a culture rooted in entrepreneurialism where BigTime employees can dictate their career direction based on their passions rather than the needs of the business or retention rates.
"We embrace the idea that career paths zigzag since technology and interests can change all the time," Saunders said. "Someone may not want to take a traditional career path, and if organizations don't support that zigzag, people often find different employers."
One of the company's core values, "Own it," emphasizes the idea that employees should take charge of their career progression, and that they'll have BigTime's full support no matter what direction they go. Product Manager Mary Pat Holtrop tapped into this value by changing roles multiple times since starting at the company more than five years ago.
"When I joined, I could see that BigTime was always encouraging staffers to make career moves if they were interested in something different," Holtrop said. "BigTime will help you get to where you want to go, but it's on the employee to make that next move and own what they want to do."
Saunders, Kern and Holtrop share their insights on BigTime's entrepreneurial culture, which allows employees to move gracefully through non-traditional career paths while they power the business.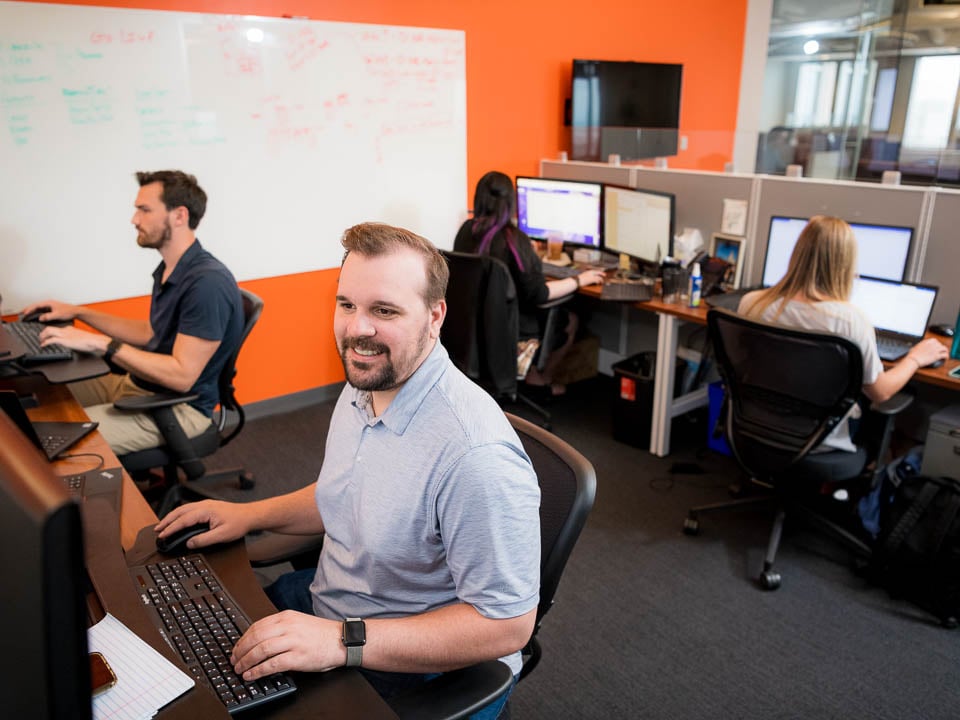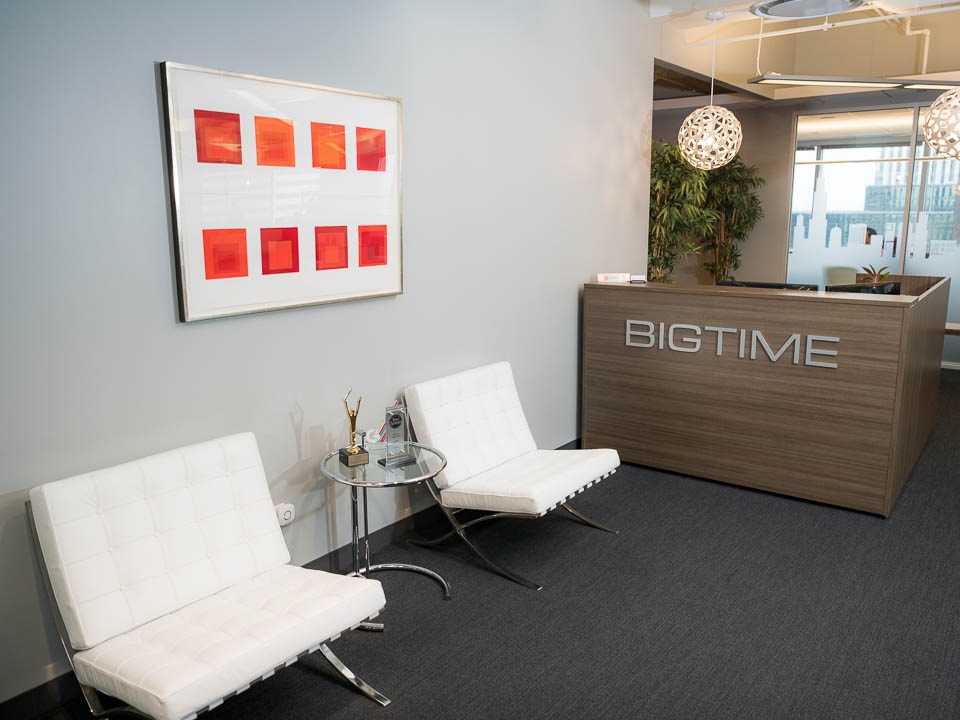 What is BigTime's overall philosophy behind upward mobility? 
Saunders: It's part of our culture. We're interested in nurturing talent rather than filling a specific role. Mobility here isn't very formulaic — sometimes it's lateral and sometimes it's an upward move. 
We ask people where they want to be in five years, but we don't map out a path to that because goals change. People can be excited about one area then decide that they aren't really interested in it and discover another passion. Our approach is to encourage their passions because ultimately, that benefits the organization in many ways. Being excited about a role is more important to us than mapping out a specific path you must follow when you join. Those organic shifts are the most exciting for both staff members and the organization.
Alan and Mary Pat, how have you both benefited from BigTime's approach to career mobility?
Holtrop: I started on the customer support team but eventually started looking for a new challenge. My manager helped me figure out my likes, dislikes and the different opportunities I could move into as BigTime grew. So I moved into a quality assurance role and then became a product analyst after that. 
The team, and Brian especially, laid out different directions I could take based on knowing what my strengths were. Three years later, everything they outlined for me took shape and BigTime gave me the tools and guidance to make those moves. 
My manager helped me figure out my likes, dislikes and the different opportunities I could move into."
Kern: I came in on the sales team. As part of BigTime's onboarding process, employees talk to different department heads to understand the organization as a whole. I was excited to meet the lead engineering manager because I love code and we spoke about the codebase and what life is like on the development team.
Eventually, the sales managers wanted to bring me higher in that department but I wanted to change directions and pursue my passion for development. Within our entrepreneurial culture, I honed the skills I needed and reached out to engineering managers to make a lateral transfer from sales.
What does the idea of owning it mean for the BigTime team?
Saunders: If you're waiting for a company to dictate your path, then you aren't owning it yet. Everyone wants to own where they go in life and it's ok to not know the right path sometimes. But it's important to know when it's time for a change and to want to be a part of that process. And once you own the process, the sky is the limit. 
BigTime alumni often contact me to offer thanks for what the company helped them learn. And my response is always the same: "Your growth has nothing to do with BigTime. You owned it, so of course you're successful at the next organization where you can apply your learning and continue to grow." Our job is just to spot growth opportunities for people and facilitate them. 
It's ok to ask, 'What's next?' and to always be motivated."
Holtrop: "Own it" means constantly checking in with managers wherever you're looking to go, even when you reach a career goal that you set years ago. It's ok to ask, "What's next?" and to always be motivated. And I think the environment at BigTime creates that motivation.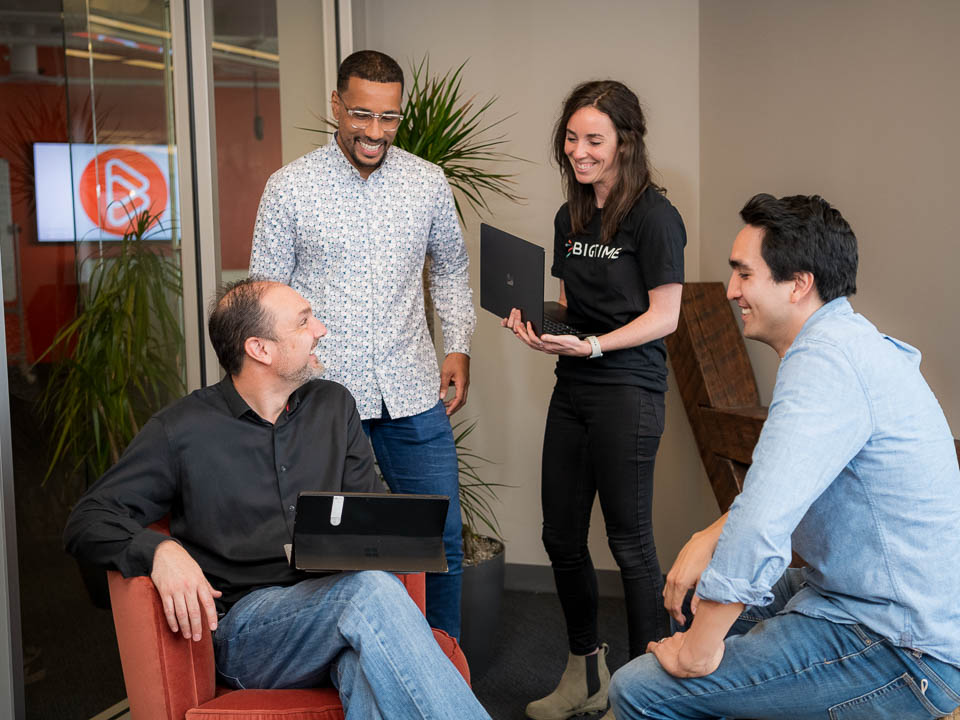 What role does mentorship play in helping employees shape their careers at BigTime?
Saunders: We have a 90-person team but we have young, high-performing women who have men all the way up their reporting chain. Our head of product likes to make sure that female employees like her — no matter their department — have somebody they can relate to, and she's assisted Mary Pat. We also try to pair people up. So when Alan's doing code and learning things, there's a system in place for him to get feedback from a senior developer who can push him and offer suggestions. 
Holtrop: Our head of product has been amazing for me since she started a year ago. She has so much experience in product management, being a team leader and mentoring people. So the week she started, I felt propelled with her guidance very quickly. I worked with her one-on-one every day, and I feel like I've been pushed so much further in the last year, which is exactly what I was looking for. That sense of being continuously challenged is big at BigTime.
Saunders: We don't have managers that stand in the way of people moving up in the organization. We're opening offices in Arizona and expanding internationally, so there are many opportunities for managers to move into other positions or for up-and-comers to take on management roles. 
If we get to 200 or 300 people and look back to see that the employees in middle management are folks we've brought up in the organization, that's a huge win, and one we're trying for.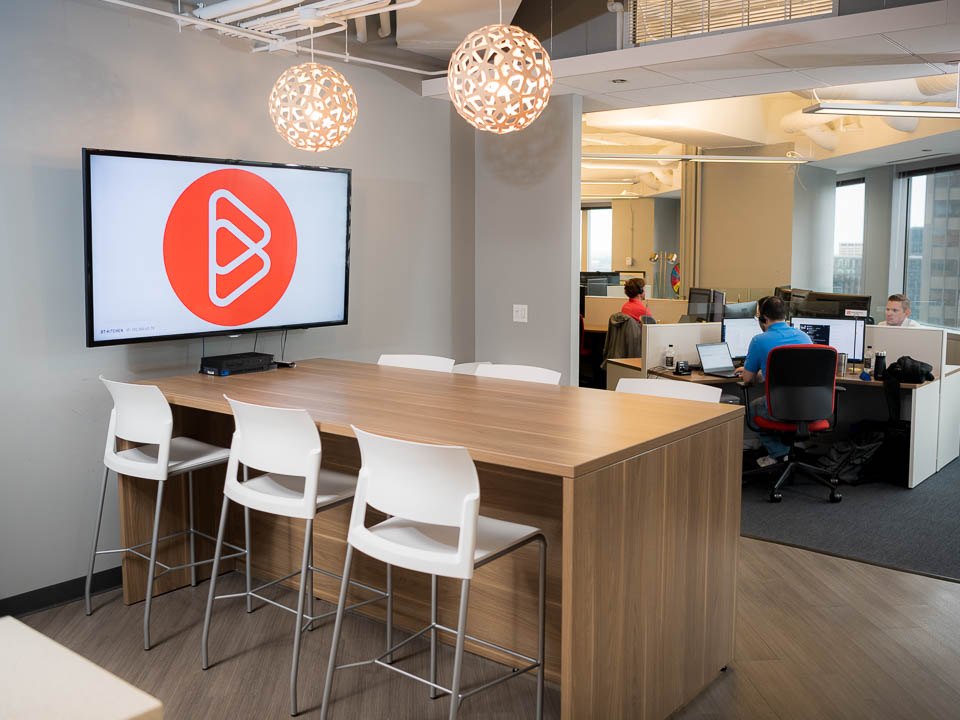 What's the most fulfilling element of BigTime's entrepreneurial growth structure for each of you?
Holtrop: For me, it's fulfilling that BigTime allows each individual to carve their own path, figure out their strengths and fill roles that will both benefit them personally and the company as well. The structure motivates individuals to make moves, and that empowerment results in a positive work environment. When everyone is determined and has that drive, people feed off of each other and power the organization while thriving in that positive environment. 
BigTime allows each individual to carve their own path."
Kern: I feel like there are two categories of team members in an organization: people building the product and those giving it to the world. At first, I was communicating the awesomeness of the product to prospects. Then, I got to look at the nuts and bolts of what makes it an effective product. There's something really satisfying about sharing the product and also having a hand in building it that's a huge payoff for me. 
Saunders: I'm in my 50s and I'll say that at this age, no one looks back at their careers and remembers the code they pushed, the deal they closed or the names of their customers. They will remember the people they helped and the people who helped them. 
So the payoff for me is a culture where everybody is looking down the ladder and figuring out how to help people up. Building that kind of company with 300 or 400 employees in an environment like Chicago can have a massive impact on the community at large. What entrepreneurial individuals like Alan and Mary Pat have accomplished so far is huge. But eventually, we're going to be judged — by ourselves and others — by the people we've helped. If we can embed that mindset into BigTime's culture, that's a huge payoff.