Civis Analytics Got $30.7M, Hologram's New Office, and More Chicago Tech News
Catch up on the latest news from the Chicago tech sector.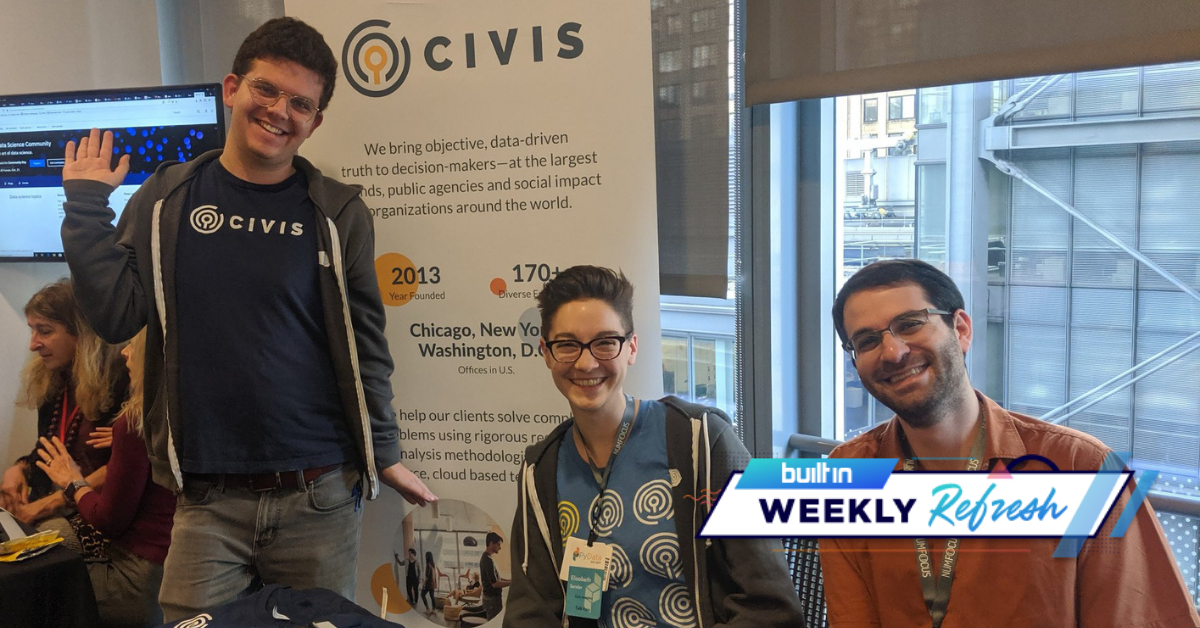 The fall breeze is strong in the Windy City, as is venture funding on the Chicago tech scene. Companies are growing and innovating a range of industries. Read on for the latest developments on the lakefront. This is the Built In Chicago weekly refresh.
Zero Hash secured $35M. Offering a digital assets infrastructure solution, the company helps developers and businesses integrate digital assets into their customer experiences. Its Series C funding round led by Point72 Ventures will allow Zero Hash to invest in building out its team across compliance, marketing, product and engineering. It's also looking to expand its licensing framework and pursue acquisitions. [GlobeNewswire]
Civis Analytics got $30.7M. The company helps businesses make data-informed decisions about how to identify, attract and engage their customers. Following its Series B round, Civis Analytics is investing in product innovation and internal growth. The company's planning to hire across its data science, sales and product teams. Alumni Ventures, Drive Capital, Silicon Valley Bank and others participated in the round. [Built In Chicago]
Chicago tech quote of the week
"We've had a 'remote-first' philosophy from the beginning and that has not changed — we're continuing to hire the best talent, no matter their locations." — Ben Forgan, Hologram CEO and co-founder
Hologram moves to a new Chicago office. Following a period of rapid growth, IoT tech developer Hologram is relocating to a posh new office location in Fulton Market. The building is decked out with upscale amenities like a fitness studio, game room and basketball court. With 595,861 square feet of space at 167 N. Green St., Hologram is planning to onboard plenty of new talent, aiming to triple its 225-person team. [Built In Chicago]
Intelinair pulled in $20M. With its platform that uses AI to help prevent crop loss for farmers, the company raised a Series B round of funding for its AGMRI crop health and intelligence platform. Its latest injection of capital from investors Regulator Group, Scientia Ventures and others will allow the company to scale its business and platform. [PR Newswire]
LongJump invested in its first startups. The VC firm aims to bolster businesses with diverse ideas led by diverse founders, and with the money from its inaugural fund, it signed its first checks to four companies. New to LongJump's portfolio are personal care product marketplace Bottlecode, mental health platform Sanarai, tech support startup Science On Call and mental health app STIGMA. [Built In Chicago]