How This Global Team Is Bringing Modern Sales to Life
Showpad believes in the power of asynchronous video messaging for collaboration.
Sometimes, product development feels like giving someone a peanut butter and mustard sandwich. 
"I know you are not going to love it, but you'll be able to tell me more about what you want after you try it," said Neil Dean, director of product and engineering at Showpad. "We hope products are going to be a home run, but most great products are not perfect on the first try. We get there through tiny iterations." 
The sandwich may be an unappetizing metaphor, but it aptly describes the collaborative, cross-functional process that Showpad deploys as it adds new products to its suite. While different departments often speak different languages, Showpad has prioritized a collaborative culture to overcome departmental barriers — and time zones. As a global company, employees lean on an "international mindset" and lots of asynchronous communication to get things done. That's why the proof is in the pudding for the company's latest product, Showpad Video, a tool for asynchronous video communication.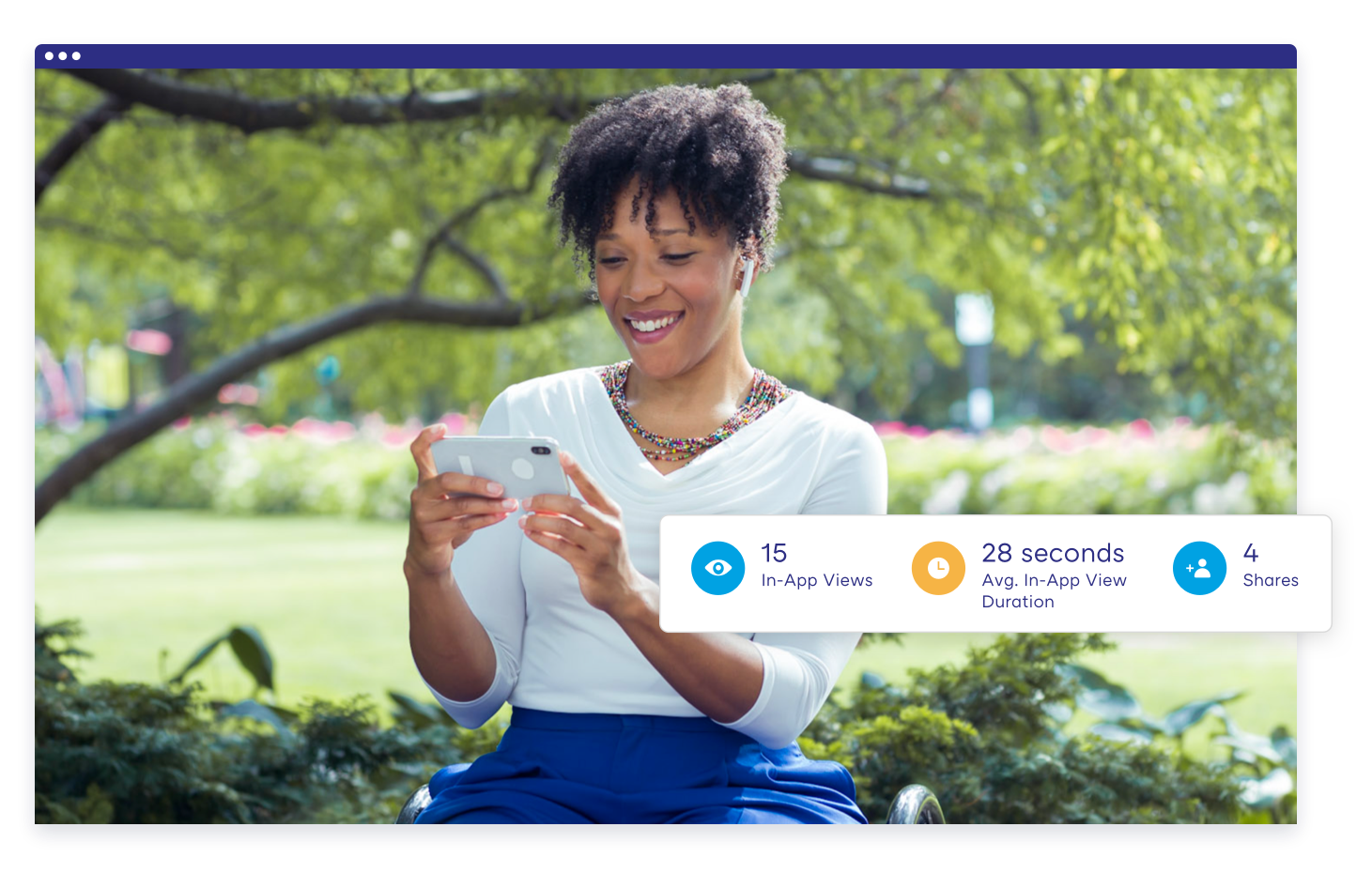 "We unironically use a bunch of video messaging, which is exactly the point," said Dean.
This year, Showpad is celebrating a decade in business. The company offers a suite of sales enablement tools through its platform, but that hasn't always been the case. In the ten years since its founding, Showpad has pivoted from offering point solutions to an integrated sales enablement platform that supports modern methods. 
When it comes to the future of sales, Senior Enterprise Account Executive Roxy Cordt sees hybrid selling — using a mix of video, phone and in-person visits — as the way forward. Showpad Video will be a big part of that, especially after Covid-19 changed the nature of selling. 
"The impetus for video was how hard it became to achieve differentiated, authentic digital interactions with customers," Cordt said. Showpad Video is a tool that helps her bring her communication to life in an asynchronous world. 
The Outlook for Hybrid Selling
Forrester: "Smart B2B organizations will arm revenue teams with user-generated video tools to assist with prospecting, driving event attendance, onboarding new customers and other activities."
Aragon Research: "80 percent of all prospects will open a piece of video content but ignore any other type of content."
McKinsey: "85 percent of organizations expect hybrid sellers — those using a mix of video, phone and occasional in-person visits — will be the most common sales role in their organization in the next three years."
Built In Chicago connected with Cordt and Dean for more insight into the cross-functional collaboration required to create tools for salespeople in a rapidly changing environment.
What is the sales enablement industry like and how does Showpad differentiate itself?
Cordt: The landscape is highly competitive. Every vendor in our space has their own approach to sales enablement. The way that our business has evolved is by converting our offerings into a true platform versus a point solution. It's been exciting watching Showpad secure a foothold as the platform player through a mixture of strategic acquisitions and building cool new products. 
Dean: Showpad has been out in front of the rest of the industry by at least two years. We're ahead of the pack not just from a timing standpoint, but from a thought leadership standpoint. You see that with our recent effort on Showpad Video. Our differentiation is not only what we have and where we are going, but our history of getting it right.
 
Give me a brief overview of Showpad Video and the sense of urgency that drove you to build it. 
Cordt: When Covid-19 hit, it became very clear that we needed to help employees engage with customers in a modern, digital way. It was a natural progression and can add a lot of authenticity and personality to a sterile, cold email. I'm using it to prospect. I'm using it to pitch. It brings me to life.
Dean: There was a twofold sense of urgency around this. One was Covid-19, which turned this good idea into a great idea. Folks who were struggling to sell from their homes suddenly had a new avenue to sell through. That made it more than just a cool feature to try. The second is that the technology already existed within Showpad in our PitchIQ product. It was a nice benefit of having a wide range of capabilities. It was feasibility mixed with viability. 
 
What was the toughest part about getting this project off the ground and going live?
Dean: Uncharted territory can be tough, intimidating and risky, or it can be exciting. We had to do a lot of work from scratch, as well as product discovery. We put out features that didn't work, and we knew they wouldn't work, as a means to learn. You need to put yourself out there from a product discovery standpoint to end up with a better product. That is what you end up celebrating: the steep hill that you need to climb. You can celebrate more meaningfully when you're at the top.  
Showpad Video Product Development Stages According to Dean
Ideation: "This idea was kicking around with customers and the product team. We also had the technology in place. Covid-19 gave us the green light to try it."
Problem-solution discovery: "There needed to be an opportunity. We interviewed 20 different customers and internal employees to paint a robust picture of the opportunity space."
Alpha product and playtest: "We needed something for folks to react to, so it was cheap to throw out an alpha product. It wasn't consumer grade. We put a product in folks' hands and had them try to break it. We made sure to battle test it as much as we could."
Evaluation and iteration: "We used feedback, along with interviews, to finely tune the product."
Launch: "This is part of a platform ecosystem, so it has an impact on other teams. There was a lot of discovery and internal orchestration between departments."
Can you tell me what collaboration between teams was like for this project?
Cordt: We like to ship really good products. We test them internally until we break them. The best way to check if a product will hold up is to use it ourselves and figure out how to make it perfect. Our product team does a great job of collaborating with sales and customer success to figure out the needs of the customer and how to make products come to life that can scale for a majority of our client base.
Dean: When you find out that your solution might not be right it can sting a bit, but the worst thing would be to go to market with a product that nobody likes because you haven't done enough due diligence or your ego is too fragile. It's better to experience rejection early on. We want it to be battle-tested and hyper-validated.
It's better to experience rejection early on. We want it to be battle-tested and hyper-validated."
Often different teams speak different languages and are at odds because of it. In the case of Showpad, the team is also global. What challenges did you navigate to launch Showpad Video? 
Dean: Every team in my portfolio has seven different countries represented. As part of the hiring process, we test candidates for flexibility. We make sure to have folks who have an international mindset. We all meet each other in the middle, tactically. We tend to overlap by about four hours.
Cordt: It's never gotten in my way. Our products and the people who I need input from are really good at simplifying. One of our core values is "keep it simple," and I think we do a really good job of that. We speak in common terms that are easy to understand, we have discussions on a public Slack channel. There is value in that, and it helps us scale and move faster.
We're really well-positioned to win in this space. As a product professional, that is a feather in my cap."
Do you have any thoughts about how sales will continue to change?
Cordt: My customers overwhelmingly tell me that they see some hybrid version of selling as the new normal. There is certainly going to be a mixture of digital methods, such as video messaging and live-virtual sales, blended with in-person approaches. Personally, I am doing all three. Being an early adopter of video messaging was a way to stand out. 
Dean: Demographically people who are coming up in the sales workforce globally now have more of an expectation that there will be advanced media for selling. Their lives are increasingly digital and asynchronous. Why shouldn't they expect that of selling technology as well?
 
What is the culture like at Showpad?
Cordt: My favorite thing about our culture is that we have a "win or lose as a team" mentality. That's hard to find. Sales is competitive. There is something fun about working as a team toward a common goal. Showpad nails that from a cultural perspective. We are really good at celebrating together. We get excited over every small win because you have to celebrate the small stuff. 
Dean: As an international team, you can't really hold the same assumptions as you would in a purely U.S.-based team. You benefit a lot from having the cultural awareness that comes from operating in a global company. 
The U.S. has a way of thinking about things but that is very different from somewhere like Belgium or Poland or the U.K. That diversity is what keeps me here and makes me really excited. I try to hire folks I'm going to learn from and who will push me out of my comfort zone for a better outcome. I think that is inherent in our culture. 
What gets you excited about this work?
Cordt: I definitely love the people. I won't work somewhere where I don't enjoy the people, and I won't try to sell a product that I can't get behind. Selling a product that works and is transformative for my customers gives me the energy and conviction I need to get out of bed. Selling is hard; it's a lot easier when you sell a product that does what it says it will do. 
Dean: It's rare that you get to be out in front and part of a category-defining product. We're really well-positioned to win in this space. As a product professional, that is a feather in my cap and the wind at my back.