Built In Chicago's Featured Companies of the Month
Explore 13 tech companies standing out this month in the Windy City — and maybe even find a new role heading into the new year.
As Chicagoans slowly trudge toward the chilly winter season, some of the Windy City's tech scene happens to be heating up. With the first quarter of the new year rapidly approaching, now is the time to seek opportune horizons ahead after wrapping up Q4's lingering goals.
That's why Built In dug a little deeper into 13 companies standing out this month to showcase who they are, what's got people talking and all the ways they're keeping internal teams supported despite the bustling end-of-year schedules.
Take a look at education technology company Elevate K-12, for instance. After raising $40 million in Series C funding this June, the organization is still managing to support its employees' hybrid work demands while connecting teachers with virtual classrooms in need.
Meanwhile, employees at companies like Kin Insurance and Northern Trust can't stop buzzing about the co-workers and uplifting company cultures that make every day feel more like a passion project than a typical job.
Like what you see? Many of the featured organizations are hiring now.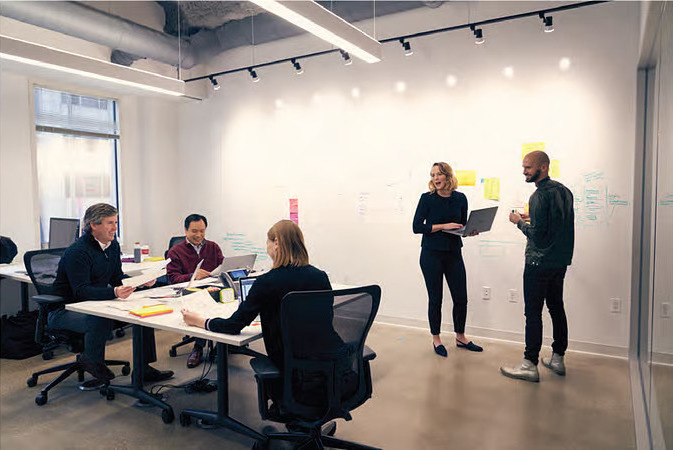 What they do: Northern Trust strengthens portfolios with its offerings in asset servicing, sustainable investing and wealth management. Regardless of which route customers choose, Northern Trust combines thorough research with a global presence to deliver sound guidance.
Inclusive cultural approach: "All employees at Northern Trust are called 'partners,' regardless of level, fostering an inclusive and collaborative environment," Senior Communications Specialist Kathleen Nolan previously told Built In. "Partners can focus on well-being with comprehensive benefits and professional development opportunities. Corporate social responsibility (CSR) and philanthropy are essential elements of our culture and all partners play a role. An educational assistance program is also offered, and I actually obtained my MBA through it."
Giving back: During the company's annual volunteer campaign in October 2021, partners logged more than 12,000 hours of service in support of more than 800 organizations globally. For every hour of service, 50 meals were donated to organizations fighting hunger, further amplifying partners' contributions.
What they do: CNA insures companies of any size — ranging from technology to life sciences, real estate and healthcare. Each business is analyzed in order to curate the best solutions to protect their physical and digital assets, as well as defending against cyber and information risk.
Benefits aplenty: All employees have access to continuous development opportunities such as specialty courses, training and learning programs. The organization has also established a bottom-up leadership style, which gives employees from all levels the chance to step up and take charge within the company.
Innovative opportunities: "Our team is lucky to be able to work on interesting challenges that require out-of-the-box thinking," AVP of Data Science Bill Stergiou previously told Built In. "For example, we create a lot of our own statistical techniques that are tailored to the problems we are trying to solve, instead of relying on standard statistical packages that don't always fit our needs. The solutions our team delivers have a significant impact on our business partners' processes, our insureds' satisfaction, and ultimately, CNA's bottom line."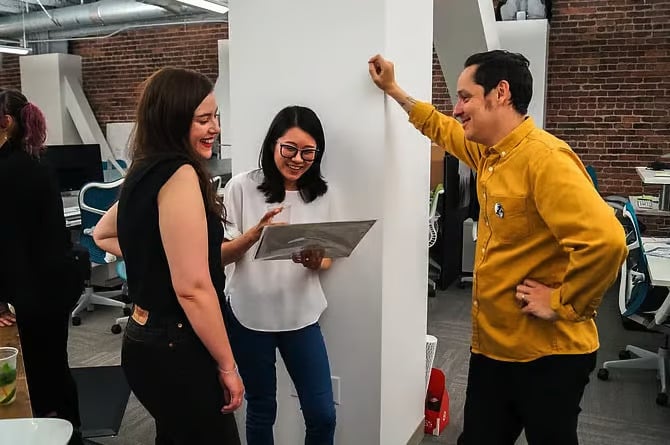 What they do: EPAM Systems works across industries to design custom software solutions that address its clients' most prominent challenges. With a global presence, this firm offers design, product and engineering expertise across fields like retail, healthcare and financial services.
Eye-catching perks: EPAM fosters an environment of continuous growth, and the employee benefits available reflect that focus — including documented equal pay policy, mentorship programs, performance bonuses, tuition reimbursement and more.
Cultural buzz: "EPAM gave me a fresh start and a great opportunity," Data Scientist Ariani Herrera Capozzola previously told Built In. "From the first day, I was given the support I needed from my mentors to feel that anything is possible. At EPAM, I had the right tools, support and drive to know that I could really grow my career here."
What they do: Kin Insurance is a home insurance technology company that covers catastrophe-prone areas.
Impressive funding: In March of 2022, Kin Insurance raised a Series D round totaling $82 million with another $18 million in committed investments. The company used this latest round to expand its licensure to operate in other states outside of California, Florida and Louisiana.
Every interaction matters: "To ensure happy, cared-for customers we apply the same approach to our growing team of sales agents," Senior Director of Sales Liann Burggraf previously told Built In. "We regularly recognize performance. Leadership at Kin is very accessible and works at maintaining transparency through bi-weekly all hands meetings, newsletters and a ton of team-oriented, energy-building Slack channels where everyone can interact together. We are all Kin!"
What they do: OppFi is a fintech platform that helps customers rebuild financial health through credit and savings access. The company offers a quick application process for consumers and alternative data underwriting algorithms for banking partners.
Benefits in action: Employees can expect perks like a downtown Chicago office with free shuttle passes to Metra stations, full health and wellness insurance options, intramural sports leagues, performance bonuses and a flexible PTO policy.
Team empowerment: "I embody moxie by being authentically myself — strengths, weaknesses and everything in between," Senior Engineering Manager Alex Bowers Schoen previously told Built In. "I'm not a soccer star; I'm a great supporting player. It doesn't matter if I score the goal, because I assisted in moving the team forward. This mindset carries over to my role as squad lead of the back-end development team. As a leader, it's important to get your priorities straight, and for me that's my team."
What they do: Litera offers a suite of digital products designed to make it easier for law firms to draft documents, manage workflows and gather insights from their data.
Open-minded employment: "We are very open-minded when evaluating candidates for our early-career sales roles," VP of Global Talent Acquisition Chris Mohler previously told Built In. "Oftentimes, candidates who are great communicators with aptitude and interest in technology make the best new hires. To hedge against attrition, we are making certain that our roles are appropriately compensated relative to the market, and we do our best to create a world-class working environment. Also, we are making investments in the talent acquisition function that are focused only on go-to-market."
Now hiring: Litera is currently looking to fill roles like "product manager" and "solutions engineer consultant" across various departments — including marketing, operations, design, engineering, sales and more.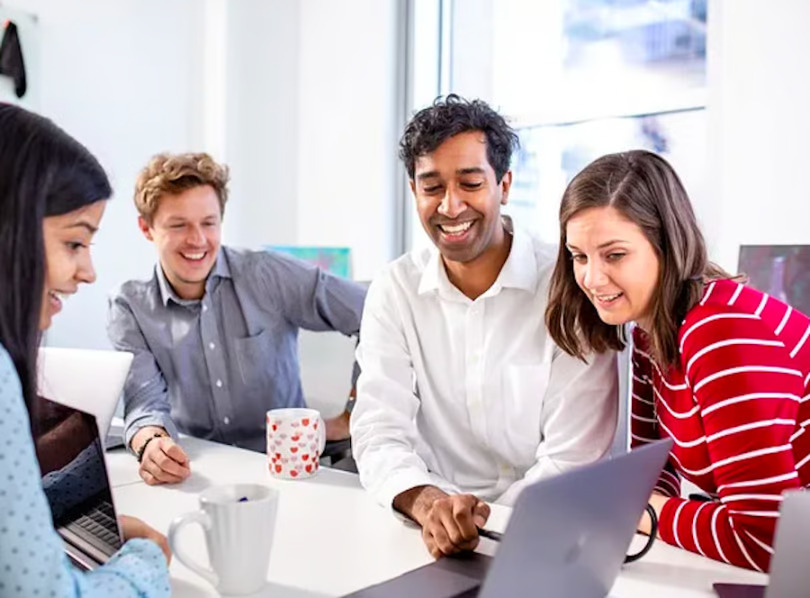 What they do: Fusion Risk Management empowers organizations to make data-driven decisions by equipping them with cloud-based software solutions to take on business risk management, IT disaster recovery and crisis management.
Empowering every employee: "We encourage our employees to bring their whole self to work and aim to support each individual on their specific journey," Training & Development Manager Christopher Mahoney told Built In this past June. "We support our LGBTQIA+ employees by having open minds, open conversations and providing a safe space for their journeys and needs throughout their career at Fusion. As part of supporting employees on their journeys, we encourage everyone to join at least one ERG at Fusion and highlight ERGs as part of the onboarding experience."
Focusing on community: Fusion Cares is a volunteer program on a mission to help advance the industry, Fusion's customers, employees and the world. The business gives time and money back to nonprofits like Greater Chicago Food Depository, Hope's In, Folds of Honor and Operation Gratitude.
What they do: Pareto Intelligence is a data and analytics company providing insights that help healthcare organizations manage risk, revenue and cost.
Parental perks: The company offers a minimum of 12 weeks maternity leave, family medical leave, a flexible work schedule to be there for family when it's most important, and a child care-focused FSA program that's funded pre-tax to spend on dependent care — up to $5,000 annually.
Cutting-edge products: "It's a unique marriage of product and advisory," Marketing Manager Christian Guajardo told Built In Chicago in September when asked about excelling against competition. "Much of what we do is data-driven, but it's led by industry experts who transform that data into something meaningful and actionable for organizations. Our analytics are only as powerful as the people delivering them and, thankfully, our team is nothing short of remarkable at what they do."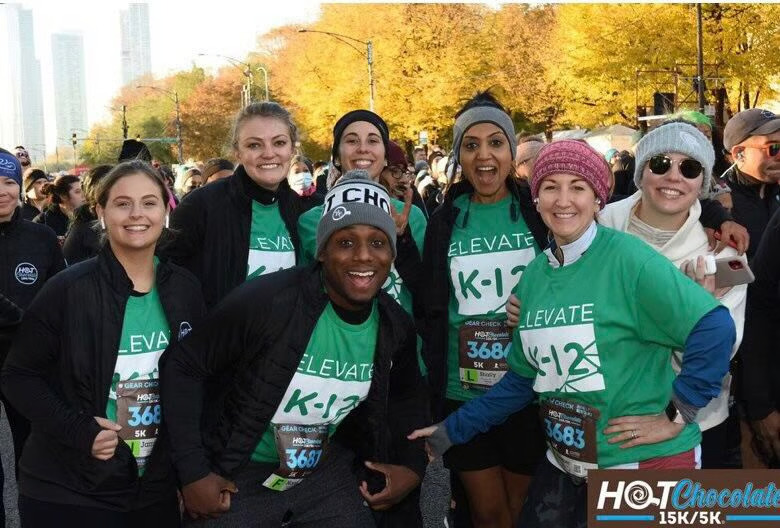 What they do: Elevate K-12 is an education technology and social impact company creating teaching and learning opportunities for teachers and students.
Making money moves: In June of 2022, Elevate K-12 secured $40 million in a Series C funding round, bringing its total venture capital raised to $54.2 million. With teacher shortages on the rise, Elevate has utilized part of that funding to help connect teachers virtually to classrooms where needed.
A hybrid balance: "Elevate K-12 has remote employees across the U.S. and India, but most of us are located in Chicago and follow our hybrid-working model of two days per week in the office," Sr. Talent Acquisition Specialist Liz Sommerville previously told Built In. "We love having the flexibility to work from home, or wherever we feel we're most productive, while still having the benefit of collaborating and socializing with teammates in person. We've found the hybrid work arrangement empowers us to have control over our schedules, form better connections with colleagues and achieve a good work-life balance."
What they do: SilkRoad delivers HR software solutions to streamline the recruiting and onboarding process. Clients are better able to support and retain their employees through transitions, provide upskilling opportunities and track performance goals once set.
Big benefits: Employees at SilkRoad can expect perks like 401(k) matching, an internal learning platform for continuous development, paid volunteer time, generous PTO and promotions from within.
In the news: SilkRoad had quite a bit to celebrate this past August. The company announced that Robert Tsao had been appointed as new chief executive officer for the HR company, following the acquisition of talent acceleration platform Entelo. With Entelo's candidate search and recruitment marketing capabilities, SilkRoad has been able to provide talent acquisition solutions to deliver holistic end-to-end experiences, from sourcing and hiring to retirement. "SilkRoad is positioned to immediately enhance our clients' ability to navigate our new world of work, their employer value proposition and their effectiveness amongst the heightened competition for talent," Tsao said in a press release.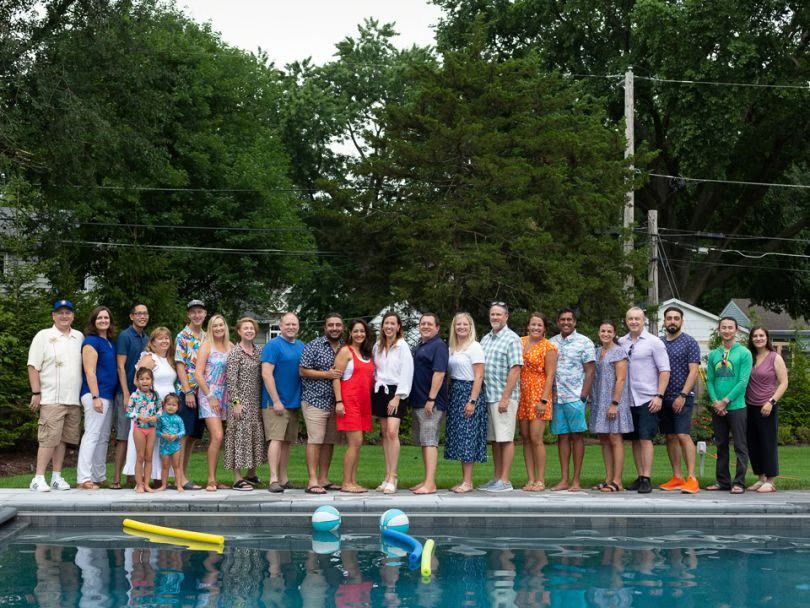 What they do: Inspirant Group is an end-to-end consulting firm that strives to set its clients up for success through comprehensive business, technology and talent strategies.
Impactful virtual connection: "Founded as a remote-first company in 2017, Inspirant Group finds meaningful ways to add relationship building to day-to-day interactions," Director of Learning & Development Jennifer Guisbert previously told Built In. "We set time aside in each meeting for informal 'catch up' conversations. We also include icebreakers in every large team call. The ownership of planning the icebreaker changes each week and it really brings out the creativity in the group. This quickly becomes everyone's favorite meeting of the week because it builds true connections among the team."
Diversity matters: Building authentic connections is a top priority for leaders at Inspirant — and a key component of that process is creating opportunities for inclusion. That's why the company offers a documented equal pay policy, a mean gender pay gap below 10 percent, and a highly diverse management team to foster an environment of belonging.
What they do: Yello's talent acquisition platform is designed to offer companies a single solution for end-to-end recruiting, from sourcing talent to post-interview candidate evaluations.
Building connections, everywhere: "Pre-pandemic, less than 10 percent of our employees were remote — today, we have employees in 19 states and 40 percent of Yello employees are outside of Chicago," SVP of People Jen Meza previously told Built In. "We've become much more thoughtful about making sure that information is shared in channels that everyone can access. As a result, our communication is not just more intentional, but also more transparent and inclusive."
Education emphasis: Yello offers numerous professional development opportunities to employees, including mentorship programs and the ability to attend role-relevant conferences. Another frequent perk? Yello holds a "Learning Day" every two weeks where employees can take a half day to pursue learning something new.
What they do: Through data insights and its cloud-based exchange, OpenX helps digital media companies optimize advertising efforts. The company prioritizes sustainability in its business model and operations, having achieved net-zero carbon emissions.
Flexible work approach: Teams have the opportunity to engage in a combination of remote and on-site work depending on their location. Flexible schedules and relocation assistance also help employees work when and where they're most productive.
Impactful perks: For employees looking to grow, the company offers performance bonuses, promotions from within and online learning resources. Also included? Home office stipends for remote employees, a 401(k) match policy and unlimited PTO to recharge after big projects.