Uplight Is Greater Than The Sum of Its Parts
From its origins to its people and products, the green tech company is tackling climate change with a unifying platform and vision.
When Evan Hung was summoned to a meeting at his first tech startup job many years ago, he had no idea why excited employees were huddled in a circle, awaiting a passionate address by company leadership. The culture and traditions of a pre-IPO tech company were unfamiliar to him.   
But the intimate and authentic experience ended up being invaluable when he became VP, software engineering for the clean tech company, Uplight. 
"Making an impact on complex climate issues requires intense teamwork, and this is one of the most collaborative environments I've ever worked in," said Hung. "Shared company values are very important to Uplighters and are brought to the table on topics beyond climate."
In his transition to Uplight, Hung noted the similarly aligned values and entrepreneurial spirit that he prioritized in his previous role. Despite its medium-sized place in the green tech industry, Uplight's strong cultural foundations led him to believe in both the potential of its technology that enables utilities to decarbonize and the people who enable the innovations. 
For a company working to blunt the destructive impacts of climate change, the collaborative spirit and focus on human-forward values rally the team around Uplight's commitment to enable energy providers transition to the clean energy ecosystem, ultimately "leveraging technology in a way that doesn't just make our lives more convenient but makes our society meaningfully better," added Hung.
Uplight's team has its sights on innovative progress in systems and structures that cannot yet undergo drastic tech transformations. The company's unified energy data and insights platform offers streamlined integration for all of its products, from grid management to energy marketplace operation. 
"An aspect of our technological decision-making includes how carbon intensive our technology choices are," Hung raised an example of the mission statement. "Some of the major vendors we work with are providing this information so we can optimize for technical performance as well as minimal carbon intensity."
For a closer look at the green impact Uplight has on the emerging sustainability field, Built In sat down with Hung to see how the company's employees — joined together from formerly disparate climate tech startups — are using software to make a difference in the world.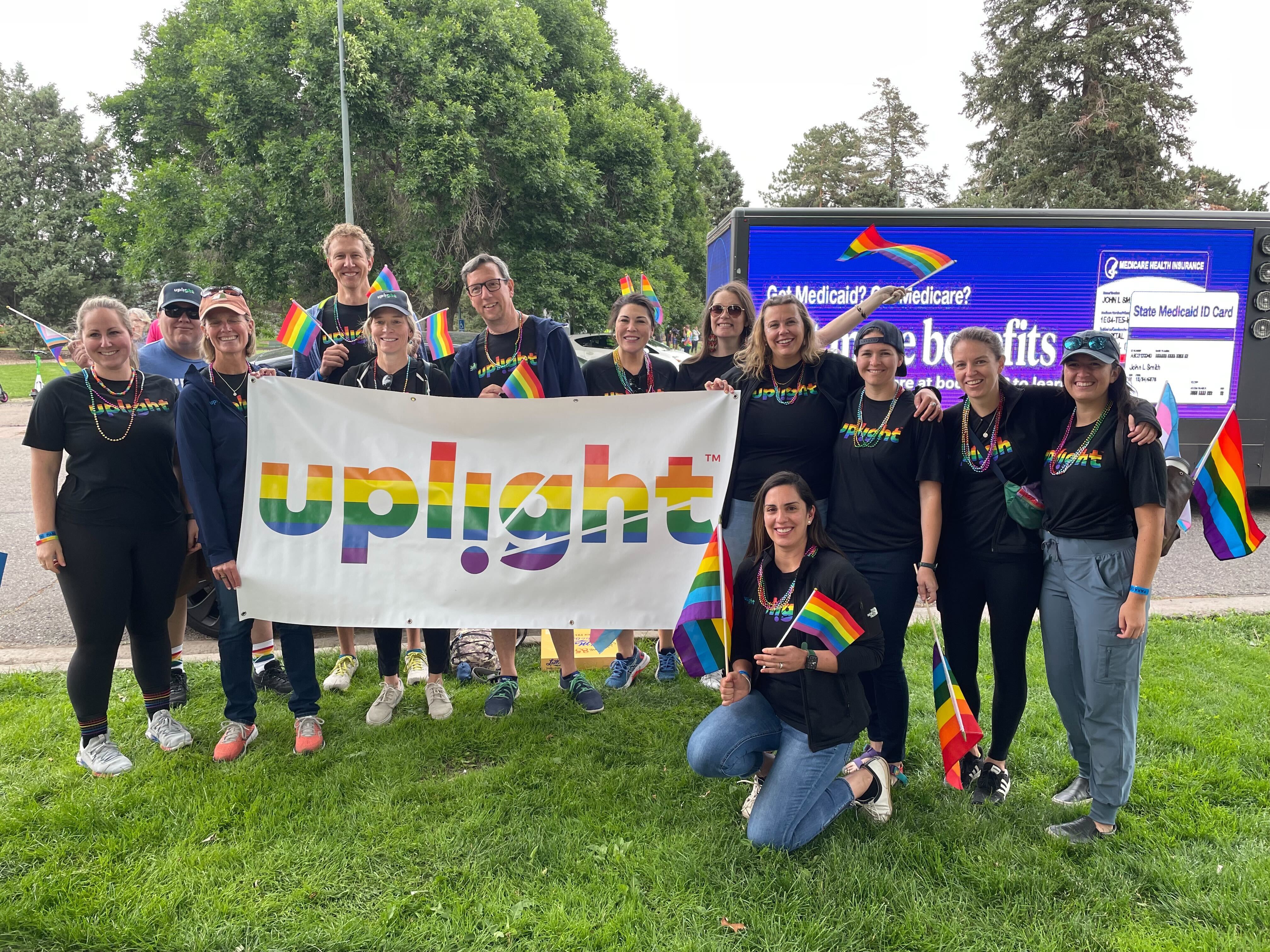 Uplight touts a leading end-to-end software offering that streamlines the customer experience through an all-in-one dashboard. What was the iterative journey like for this product offering?
The iterations of these products initially came from the various companies that came together to become Uplight. Each one focused on a different area of the value stream, including solutions that incentivized customers to reduce their energy usage, help customers access affordable smart thermostats or meaningfully affect grid operations through demand response programs. These organizations have always taken a customer-centric approach in developing their products — and that culture of customer empathy exists in Uplight today.
As Uplight continues to impact the energy industry, we'll keep leaning into our existing advantage of comprehensive solutions to provide various options for energy providers working towards decarbonization. Our all-in-one solution allows for massive impact towards accelerating the clean energy ecosystem and redefining the future of the grid.
What's the most exciting aspect of working on decarbonization, and what does the day-to-day look like engaging with such cutting-edge technology? 
Our day-to-day involves making incremental improvements in an industry that is really big and traditional in how they operate. We seek to find the balance between future- and present-thinking, pushing the industry forward and providing the solutions that customers want now.
We do a great job of frequently measuring the micro-impacts we have."
Uplight employees strive to make an impact for customers and the environment. How does the technology you work with — especially with decarbonization — inform the company's strategies and initiatives?
Uplight's technology offers comprehensive solutions towards decarbonization and that comprehensive quality shows up in everything that Uplight provides to our customers. 
As for challenges, the macro-impacts of the work we do are not instantaneous given decarbonization being a massive challenge. However, we do a great job of frequently measuring the micro-impacts we have — whether that's knowing how much energy or energy saved or how many customers are taking advantage of utility offers and programs. 
And, Uplight is a certified B Corp, proving that we can utilize business as a force for good. To achieve B Corp status, an organization must undergo a rigorous assessment evaluating their impact on community, workers, environment, governance and customers.
Upholding Uplight's Values
Hung outlines four key values that drive Uplight's employees: "do the right thing," "impactful progress," "grow" and "one team." A unifying theme of intentionality underpins these concepts, which involves a commitment to learning, growth and leaving one's mark — all while working with a community of colleagues.
How does the company culture rally the team behind a united vision towards sustainability and climate goals?
Making an impact on something as complex as climate requires intense teamwork, and Uplight is one of the most collaborative environments I've ever worked in. People are always willing to help, teach one another and be incredibly supportive. Employees are also unified around our mission and are driven by a sense of purpose that I've found uncommon in many work environments.