Machine Learning Startups Chicago
List of Machine Learning startups in Chicago
41 Companies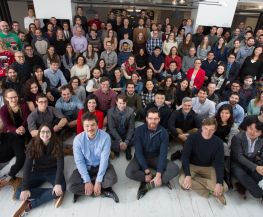 Big Data • Machine Learning
Civis Analytics is building a data-driven world. We are building cloud-based products to help organizations do data science better and easier. We create technologies that empower organizations to unlock the truth hiding in their own data—transforming them into smart organizations that are ready to thrive. We're solving the world's biggest problem
---
Health Insurance Benefits

Legal Tech • Machine Learning
Heretik is a Relativity (leading eDiscovery platform) application that marries effective text analysis machine learning models and flexible document review capabilities. Our solution structures contract data for smarter, faster, and more favorable decisions.
---
Flexible Spending Account (FSA)
Health Insurance Benefits

Fintech • Machine Learning
Our mission: Helping hardworking people access fast, trustworthy credit. Our company began in 2004 with a rather radical idea — that you could create an online experience that would collect information from customers you would never see in person, build advanced analytics models consuming more than a thousand variables, and render a credit decision...
---
Flexible Spending Account (FSA)
Machine Learning Jobs in Chicago