Other, Beer on Tap, Generous Parental Leave, Java, Natural Language Processing
3 Companies

EMX is a technology company that lives at the intersection of data and media. Our closed-loop solutions unify publishers and advertisers in an independent and transparent ecosystem.

Enterprise Web • Marketing Tech
ReviewTrackers is the award-winning customer feedback software that helps businesses measure and transform the customer experience. The platform collects review data from 100+ review sites to surface customer insights that enable brands to listen, comprehend and make data-driven decisions about what their customers truly need or want.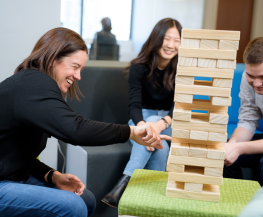 Information Technology • Other
CityBase is a technology company transforming the way cities connect and do business with constituents. CityBase works with local governments, agencies, and to integrate functionality, business processes, and communications onto a cloud-based platform that consumers can access through web, mobile & /P.O.S. systems.