Food, Company Equity, Ruby on Rails
2 Companies

Grubhub is the nation's leading online and mobile food ordering and delivery marketplace dedicated to connecting hungry diners with local takeout restaurants. Our Technology is what makes us an industry-leader.. We empower our restaurant partners to connect with hungry diners, and support their delivery.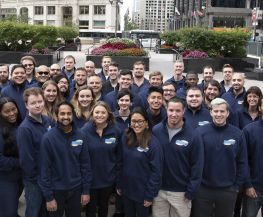 Food • Information Technology
Chowly integrates third-party Online Ordering Systems (TOOS) such as Grubhub, UberEats, Doordash, and more, into a restaurant's point-of-sale (POS) system. Restaurant staff will no longer need to manage delivery tablets and manually enter each order. This saves time, controls staffing costs, increases efficiency, and reduces errors.