Agency, Beer on Tap, Onsite Gym, Generous Parental Leave, Some Meals Provided, Golang, Paid Holidays, Restricted work hours, Natural Language Processing
3 Companies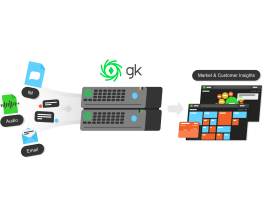 GreenKey Technologies (GK)
Artificial Intelligence • Fintech
GK converts complex, mission critical audio and text into seamless data structures to automate and analyze real time human tasks. Our OTC capital markets platform reduces noise and gives you unparalleled visibility into the data you need to sell smarter. Our NLP recognizes complex financial structures and helps you never miss an opportunity.

Enterprise Web • Marketing Tech
ReviewTrackers is the award-winning customer feedback software that helps businesses measure and transform the customer experience. The platform collects review data from 100+ review sites to surface customer insights that enable brands to listen, comprehend and make data-driven decisions about what their customers truly need or want.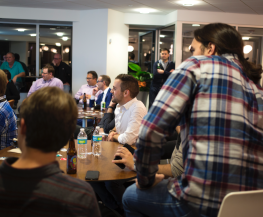 NVISIA is a software development partner with offices in Chicago and Milwaukee. Since 1991, we have delivered software innovation that scales. Our innovation teams build edge applications with leading, open source products to engage enterprise customers in new ways, while leveraging the process and data in their core business systems.