Rocketmiles encourages travelers to vacation faster, by incentivizing hotel bookings with magnificent rewards. Founded in 2012, and acquired by Booking Holdings (BKNG) in 2015, our small team continues to grow in Chicago's West Loop and Brooklyn's Dumbo neighborhood, and we encourage applicants with wanderlust to apply.

Enterprise Web • Software
We create software that helps businesses automate their risk and compliance processes. We help our customers create better controls, reduce their exposure to risks, and improve compliance to rules and regulations. Our platform's cutting-edge tech allows our customers to visually design their end-to-end workflows and build custom process apps.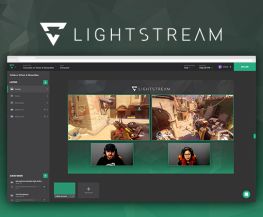 Our mission is to build creative software that enables anyone to easily share their talent and creativity with the world. We do things a bit differently and have big ideas for the future of live streaming. We are starting with a simple, web-based broadcast studio powered by the cloud.