Events, Paid Volunteer Time, Relocation Assistance, Time allotted for learning
2 Companies

Lettuce Entertain You Enterprises
Voted Top Workplaces 2018 (Chicago Tribune) ... OPEN ON EARTH SINCE 1971: Lettuce Entertain You Restaurants (LEYE) is an independent, family-owned restaurant group based in Chicago with more than 130 establishments in Illinois, Minnesota, Maryland, Nevada, California, Virginia and Washington, D.C. We're proud to offer a Culture of Caring.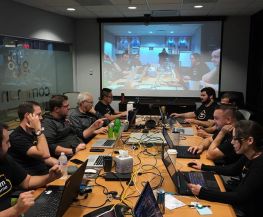 GiveSmart by Community Brands
Community Brands provides technology and engagement platforms to membership organizations, schools and nonprofits to help them better manage mission-critical operations and relationships. Our suite of connected solutions provide flexibility and choice for organizations looking for the best solution, regardless of their size.