Relocation Assistance, 1 - 10 employees
3 Companies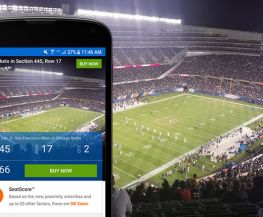 Consumer Web • News + Entertainment
RateYourSeats.com is the best way to search, compare and buy tickets! We have made it our mission to help fans find the best seats at their next sporting event or concert. In the last five years, more than 9 million fans have sought advice, read reviews, browsed photos and searched for great seats on our website and through our app.

UrbanStat is a real-time predictive analytics system that meshes catastrophic modeling with machine learning to keep insurers within their risk appetite while maximizing their profits. An early innovator in the industry which has multiple insurers as clients using our products & services in their core processes everyday.

We're Zcruit, a Chicago-based startup that helps college sports teams recruit more efficiently. In the 1.5 years since our launch, we've added 40 D1 football teams as clients. While we're currently focused on conquering football, we have our sights set on being the go-to platform that enables college coaches across all sports to find recruits.