Company Equity, Neo4j, Zend
3 Companies

Artificial Intelligence • Enterprise Web
Ascent is leading the world of regulatory compliance forward by offering greater efficiency, cost savings, and accuracy. Through a unique blend of proprietary AI and human expertise, our cloud-based platform provides Intelligence-as-a-Service ("INTaaS") as a groundbreaking new way to navigate the increasingly complex world of financial regulation.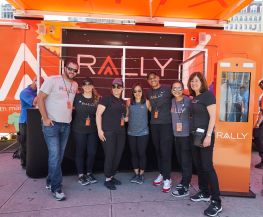 Rally Health, Inc. is a consumer-centric health experience company that makes it easy for individuals to take charge of their health and collaborates with health plans, care providers, and employers to engage consumers. The team behind Rally Health has been working together since 2010 to transform the consumer health industry.

Fintech • Information Technology
DAIS is reimagining insurance by empowering agencies and carriers with a cutting edge software platform designed to handle the complexity of insurance. We have a strong and vivid vision at DAIS: A day in which agents, carriers, and policyholders are connected in real-time through a cooperatively-owned digital network.